A Cumulus Studio-designed affordable housing development in inner-city Hobart has been approved by the local council.
The project for Housing Tasmania will consist of 25 apartments – seven one-bedroom and 18 two-bedroom – across a five-storey complex which is intended to house the elderly and people living with disabilities.
In a design statement, the architect said the project is "conceived as a micro village, articulated through the clustering of building forms."
The site, currently a council car park, runs through the block between Goulburn and Bathurst streets and hence has two street fronts. The form of the development will have two blocks, which will address each street frontage as well as a central clock.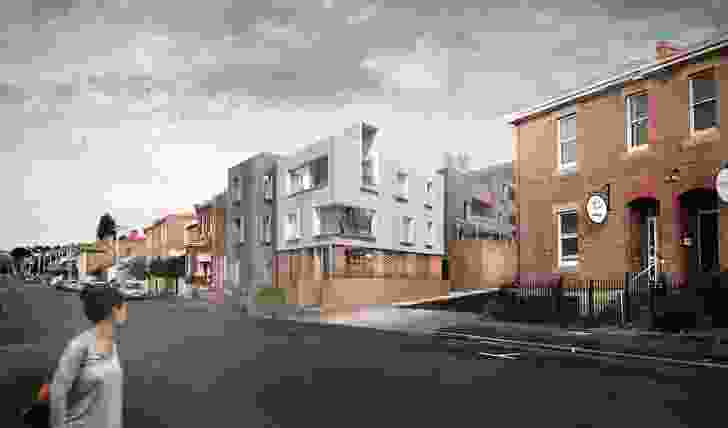 A brick base will "create [a] robust and tactile reflection of the heritage context," echoing the immediate neighbouring red brick buildings. The upper levels will be clad in lightweight materials.
Internally, the apartments will be designed to maximize amenity and indoor environment quality through orientation, private balconies, natural light and ventilation. The apartments will all be universally accessible and will aim to meet the gold level of the Liveable Housing Design Standards.
The Tasmanian government purchased the site in 2017 and will invest $9 million to construct the project.
Related topics