Cumulus Studio has produced a concept design for a new publicly accessible waterfront precinct in the heart of Hobart that includes a public swimming pool on the River Derwent, a maritime museum and a year-round market.
The concept revealed at a tourism conference hosted by Destination Southern Tasmania and Tourism Tasmania, as a suggestion of what could happen on a site on the Castray Esplanade district currently occupied by CSIRO. The organization is slated to relocate its laboratories to a redeveloped Macquarie Point.
The Australian and Tasmanian governments agreed to work towards a Hobart city deal in January 2018. Part of the deal could involve an Antarctic science precinct for a former railyard site in Macquarie Point, of which the CSIRO could be a tenant.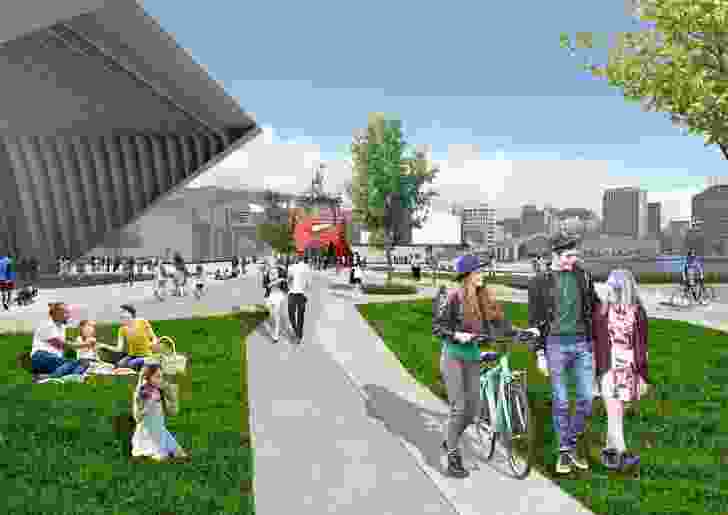 The concept for Castray Esplanade also proposes to relocate the Maritime Museum of Tasmania to the precinct. Tourism Industry Council Tasmania also announced a proposal to transform the neighbouring Princes Wharf 1 into an undercover market, capable of operating all year round.
The river pool proposal is similar to the Allas Sea Pool in Helsinki and pool concepts like Studio Octopi's floating pool on the Yarra River in Melbourne and the Thames in London.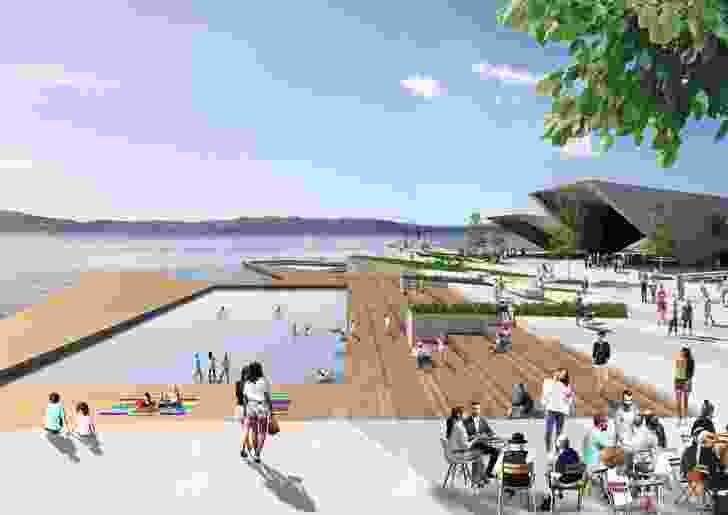 Cumulus Studio designed a series of proposals for the potential redevelopment of the site. Peter Walker, director and principal architect of Cumulus Studio, said the concepts were intended to "encourage Tasmanians to start thinking about the proposed relocation of CSIRO and the extension of the Salamanca esplanade."
"Opening this site to the people of Tasmania presents a ground-breaking opportunity to reshape our waterfront, our city and our state.
"By embracing our maritime history, world-class produce, cultural identity and visitor economy, we can create uniquely Tasmanian infrastructure that enhances our global brand."