Designs for a viewing shelter overlooking Dove Lake in northern Tasmania, by Cumulus Studio with landscape architecture by Playstreet, have been revealed.
The designs are part of a proposal released by the Tasmanian government's Tasmanian Parks and Wildlife Service for public comment.
The proposal would replace existing visitor infrastructure at Dove Lake, located within the UNESCO World Heritage-listed Cradle Mountain-Lake St Clair National Park. The viewing shelter is proposed as part of a masterplan for Cradle Mountain, also designed by Cumulus Studio. The project is being pursued as a way of dealing with an enormous spike in visitor numbers to the park, which saw 268,000 visitors in 2017, and is projected to grow to 467,500 visitors at Dove Lake by 2048.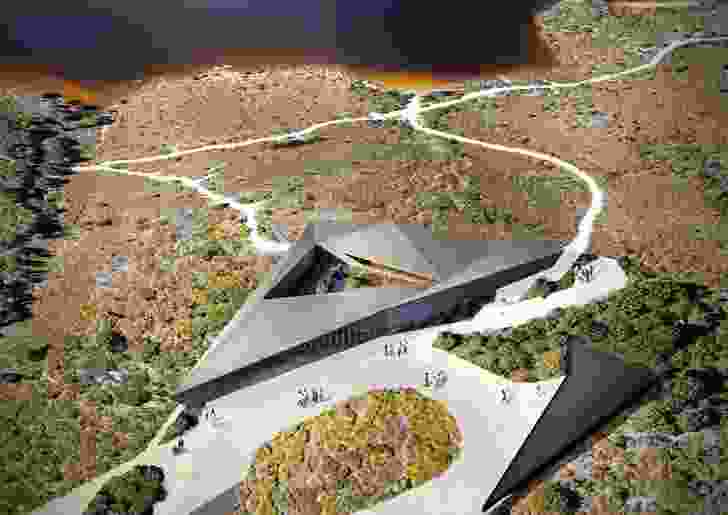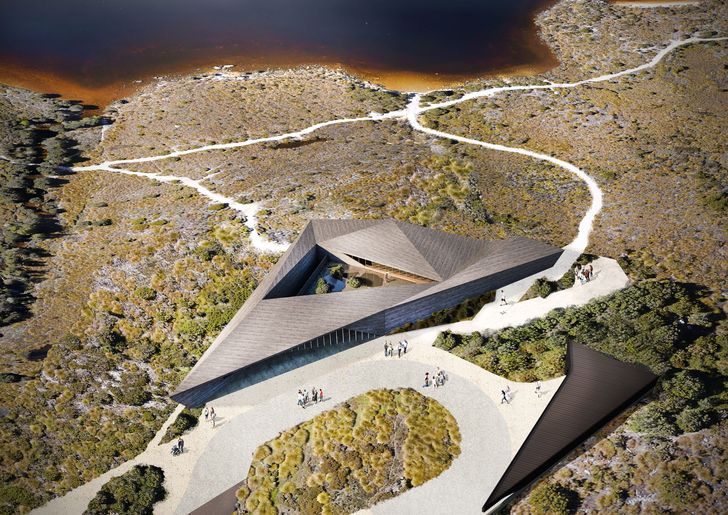 The viewing shelter has been sited to conceal the view of the lake as visitors approach. Instead, the shelter will curate the visitor experience by "slowing down" the visitor to "dramatically reveal the view as if it were the centre piece of a gallery exhibition or chapel altar."
It would be composed of an arrival chamber and two viewing chambers. "Cave-like" connecting passages would draw visitors to the expansive windows in the viewing chambers, with the architects "playing with contrasting light and dark" to "elevate out of the ordinary to one that is meditative and reverent," according to the proposal.
This structure would surround a 180-square-metre central courtyard containing ancillary buildings for walker registration, locker facilities and a good and beverage kiosk.
The building would be constructed of off-form concrete, with the form inspired by the "angular shapes of the Jurassic dolerite rock which can be found in the Cradle Valley."
The building would occupy a footprint mostly identical to that of the existing site, which currently contains a car park, toilets and a hut for walker registration. All of these would be removed and the unused space rehabilitated, resulting in a net gain of roughly 900-square-metres of native vegetation.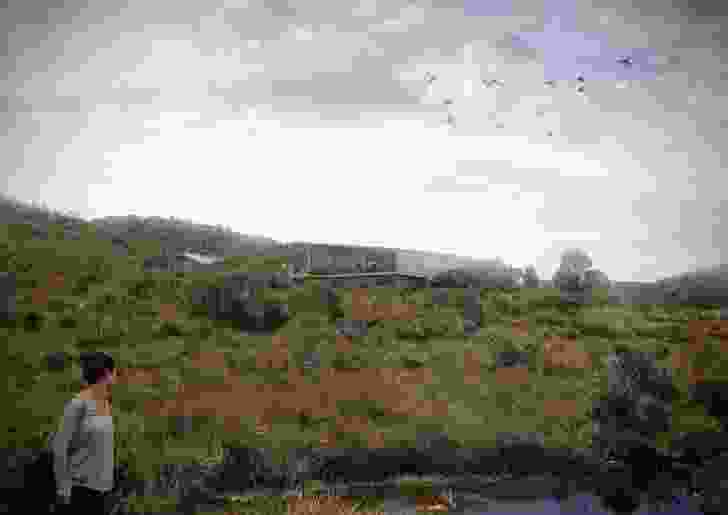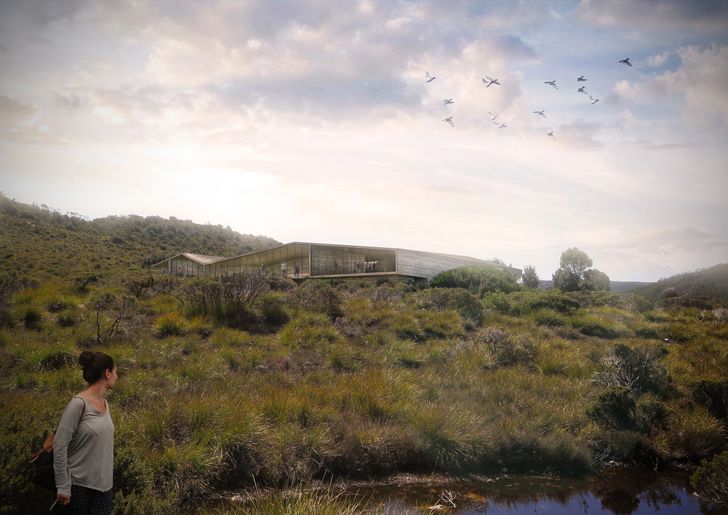 A new shuttle bus service, scheduled to begin in November, will take visitors from the park entrance to Dove Lake every 15 minutes.
The shelter forms the second stage of the Cradle Mountain Masterplan. The first stage, a "Wilderness Village," was approved by Kentish Council in 2017.
The village would include a visitor centre, tourist infrastructure and act as a gateway for the park.
A third project mooted in the masterplan is a series of "walking shelter pods" for walkers to rest at around Dove Lake.
After the feedback period concludes, the viewing shelter proposal will be submitted to Kentish Council in November/December.