Curators appointed for 2019 Chicago Architecture Biennial
Curator and educator Sepake Angiama and architect and urbanist Paulo Tavares have been appointed co-curators of the 2019 Chicago Architecture Biennial.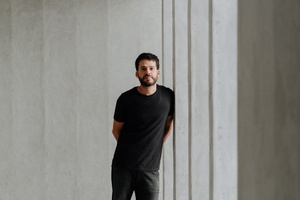 They join Chicago-based curator Yesomi Umolu, who was appointed artistic director in March 2018, as the curatorial team for North America's largest architecture and design exhibition.
Both co-curators have an international focus to their practices, and have a research interest in how the built environment reflects social structures, something the biennial organizers say will complement Yesomi Umolu's focus on global contemporary art and spatial practices.
Umolu said she was thrilled at the appointments. "Sepake and Paulo are noted for their contributions to their respective fields," she said. "They will broaden the range of ideas and practices at the biennial, and will be instrumental as we develop platforms for learning and engagement. I am excited to begin our work together."
Yesomi Umolu is exhibitions curator at the Reva and David Logan Center for the Arts at the University of Chicago, and is also a visiting lecturer, critic, and speaker at a number of international universities and institutions.
Sepake Angiama is a curator and educator, currently based in Europe, whose work focuses on "the social framework and discursive practices." She collaborates with artists, architects and designers who "disrupt or provoke." She recently served as head of education for the art exhibition Documenta 14, held in Athens, Greece and Kassel, Germany. Previously, she was head of education for Manifesta 10 hosted by the Hermitage Museum in Saint Petersburg. She is a fellow at BAK, Utrecht and is undertaking research on science fiction, modernist architecture and intersectional feminism.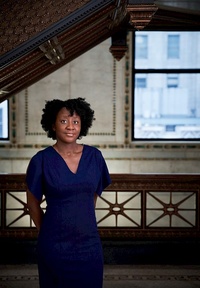 Paulo Tavares is an architect and a professor at the Faculdade de Arquitetura e Urbanismo, University of Brasília. His work has been featured in various exhibitions and publications worldwide, including Harvard Design Magazine, the Oslo Architecture Triennale, the Istanbul Design Biennial, and the São Paulo Biennial. Tavares is a long-term collaborator of Forensic Architecture and is currently a fellow at the Canadian Centre for Architecture.
The co-curators will work closely with the artistic director to defining the theme for the biennial, which will be announced later in 2018, and will contribute to the development of projects, public programming and publications for the Biennial.
The 2019 biennial will be the third edition of the event, which launched in 2015. At the inaugural exhibition Australian design organization Otherothers (founded by Grace Mortlock and David Neustein) presented their concept for Offset House, a proposal which sought to "un-supersize" the Australian McMansion. The 2017 biennial, which had the theme "Make New History," featured more than 140 practitioners from more than 20 countries.
The 2019 biennial will run from 19 September through 5 January 2020, with the opening of the exhibition aligning with Expo Chicago, the International Exposition of Contemporary and Modern Art.