Hassell has completed a curvaceous, 33-storey tower on Sydney's Martin Place that leans over an interwar, heritage-listed church.
The practice won a design excellence competition over six local and international contenders in February 2015. The building was developed by Investa Commercial Property Fund (ICPF) and Gwynvill Group.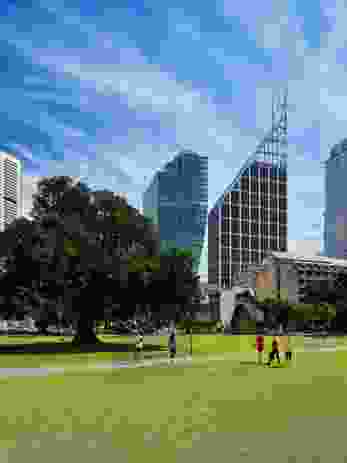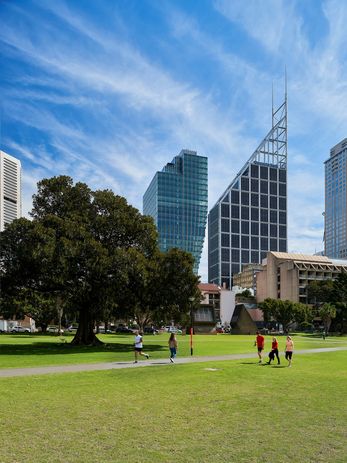 The tower contains more than 40,000 square metres of total lettable area and a rooftop garden. The podium contains hospitality tenancies and a new connection between Martin Place and Macquarie Street.
Tony Grist, Hassell principal and project design director, said that the 33-storey tower at 60 Martin Place was designed with the aesthetic of Martin Place in mind and it would make a significant contribution to the Sydney skyline.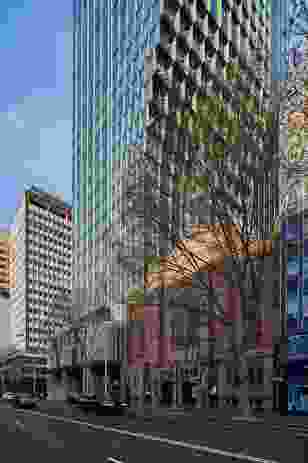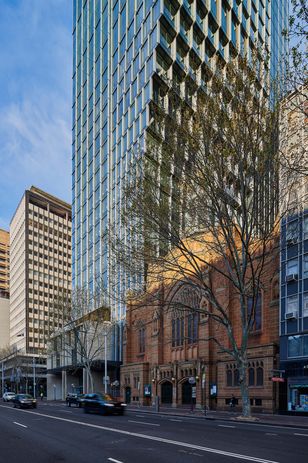 "The design respects the existing facades that lend Martin Place its character," he said. "At street level on Martin Place, the building features a low-scale podium, formed of Sydney sandstone blades, and the tower rises above this with a complementary design. The sandstone solidity gives continuity to the civic architecture of Martin Place."
The form of the tower curves over the heritage-listed St. Stephen's Uniting Church, designed by architects John Reid and Finlay Munro Junior, to the north. Investa struck a deal with the church, which involved amalgamating the land titles for the two sites in exchange for a financial contribution to the maintenance of the church and use by churchgoers of the tower's carport.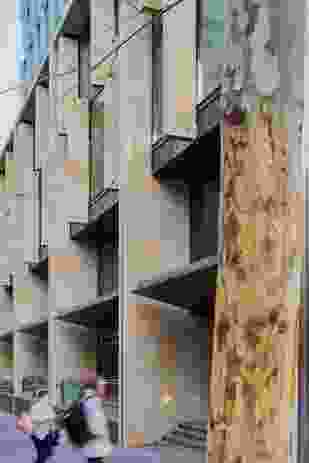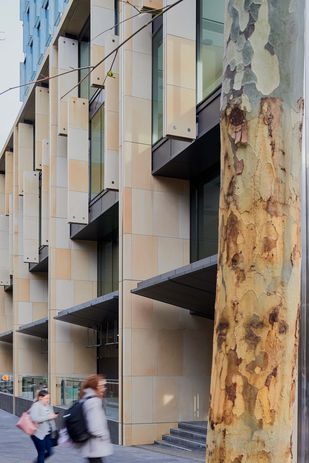 Grist said, "The building's striking northern facade is a fluid, curved form. As the building rises, the curve pulls back from the spire, giving it 'breathing space', before curving again. From street level, the image of the spire is reflected and scattered in the façade."
Related topics