Darcy Clarke may well be the first person to call the New South Wales town of Kempsey sexy, but having grown up surrounded by the natural beauty of its spectacular beaches and the area's untouched fishing villages, he was, as a young boy, well and truly seduced. "Kempse(x)y," according to Darcy, had other important attributes for the budding furniture designer: alluring bushland of dry eucalypt and red cedar. It is Darcy's response to the organic and natural that pervades his work today, and which is made palpable in such pieces as the rough-hewn Ned seat. And it is a love of nature that made the boy sure, by the age of six, that he was going to be an artist.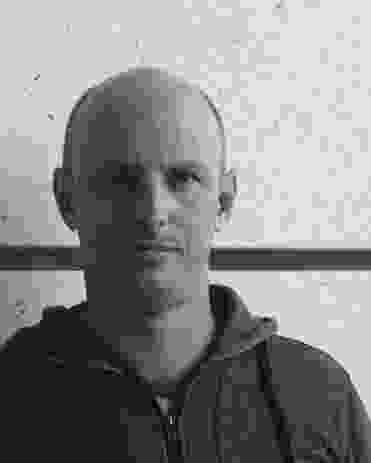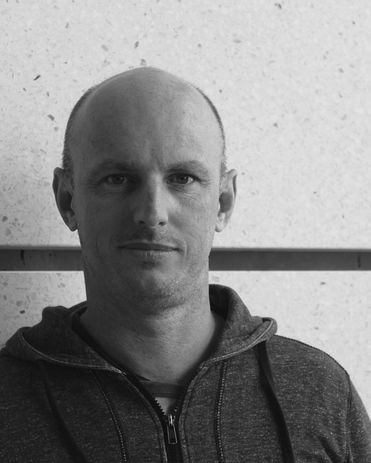 "I still want to be a painter," he admits, "but I decided I wanted to do something that would make money. I love practical, functional things, so furniture design came naturally."
In 2000, like so many before him, Darcy moved to Byron Bay for a sea change, seeking a slower pace and a re-examination of his basic kit of tools. He had studied architecture and fine arts at the University of New South Wales in Sydney, and admits to having had "no idea about the design industry" when he first launched himself onto the scene. "It was both fun and frustrating," he says. So much so that he recently wrote a self-help business guidebook for artists. The title says it all: Creating a Difference: Business Tips for Creative People to Become Business People. The accessible guide came as a response to wanting to filter academic-speak after a particular conference he attended in Fiji, and it also demonstrates Darcy's consistent urge to help others.
The curvaceously elegant Woven lamps marked a distinctive starting point in Darcy's career, and the fascination for weaving has now taken him on a journey of collaboration and study of ancient and traditional weaving methods. He is currently working on a feature lampshade in collaboration with Girringun artists, and learning the techniques from masters such as Abe Muriata. "It's a dying art, mostly practised by women," says Darcy. "Abe is the only man doing it and is self-taught from watching his mother as a young boy."
Darcy's love of the complex spiral structures and fragile beauty of the weavings is palpable. His passion for fibre art has taken him to the Philippines, where he works with craftspeople to create cane pieces like the Bonita pendant lamp. New technologies get plenty of air-time in the products too, with the Cruzada lamp, made using the process of carbon resin filament winding, being a recent favourite. Kempse(x)y has much to be thankful for.
Source
People
Published online: 12 Jun 2013
Words: Margie Fraser
Images: Alberto Sanchez, Nahrayn Feldmann
Issue
Houses, February 2013
Related topics