Maison&Objet Asia returns to Singapore's Marina Bay Sands this week for its second edition. The fair brings together the best design, furniture, lighting and accessories, with a particular emphasis on designers from Jakarta, Seoul, Taipei, Shanghai and Beijing. Artichoke magazine editor Cassie Hansen roamed the exhibition in search of the best products at this year's show. Here are her favourite finds from day one.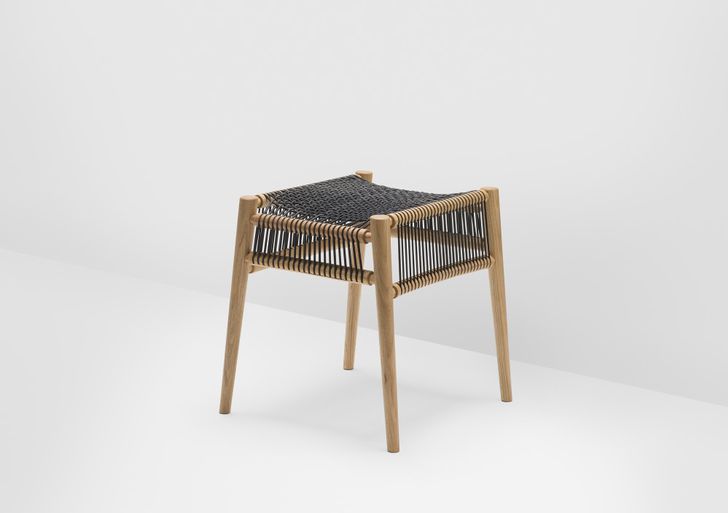 Loom collection by H Furniture
Loom collection has a very specific inspiration – a manual belt-making loom typical in the city of Oaxaca, Mexico. Designed by London-based H Furniture, this seating range reinterprets simple loom beams, playing with the idea of independent threads coming together to create a woven surface. The strong elastic polyester woven cord offers infinite possibilities, as each thread can be specified in a different colour. The Loom collection is available in a selection of solid woods and eight different colours of woven cords.
More information at H Furniture's website.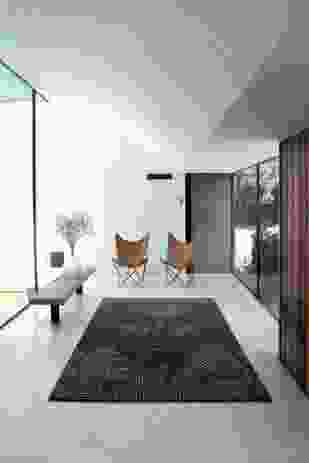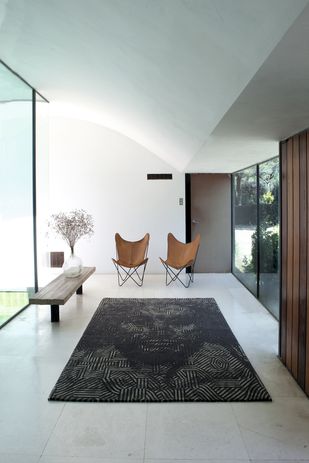 African Shakespeare rug by Milton Glaser Collection

American graphic designer Milton Glaser has collaborated with Nani Marquina on the African Shakespeare rug. The tufted wool gives Glaser's artwork texture and depth, and strategically shades a portrait of the bard William Shakespeare. "This rug collection came about as a result of an accidental encounter between Shakespeare, Africa and Nani Marquina," explains Glaser. "I believe that ultimately all things are connected and that the role of the artist is to discover the inevitable relationship between everything."
Space Furniture is an Australian distributor of Nani Marquina.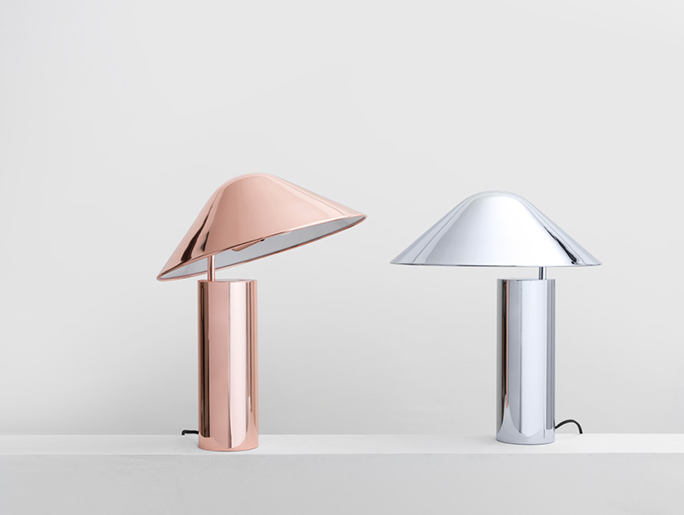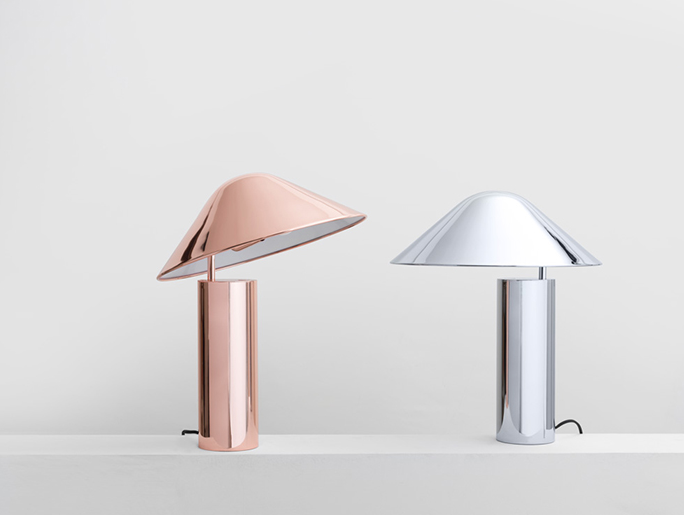 Damo lamp from Seed Design
Available in chrome, copper or black, the Damo lamp by Taiwanese designer Chao-Cheng Chen is inspired by the founder of Zen Buddhism, Damo. The lamp has a solid steel body that reflects the strength of the Buddhist leader. The shade can be adjusted and tilted, allowing the user to change the look and shape of the lamp's silhouette. The highly reflective, mirrored surfaces of the lamp give it a sense of luxury.
More information at Seed Design's website.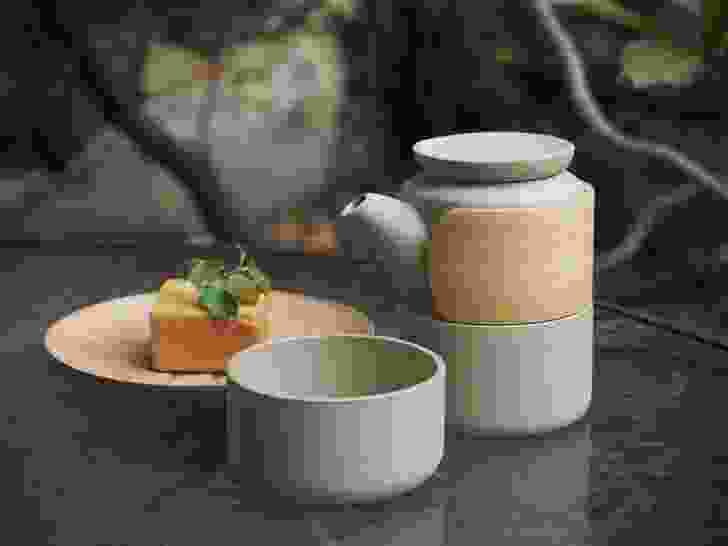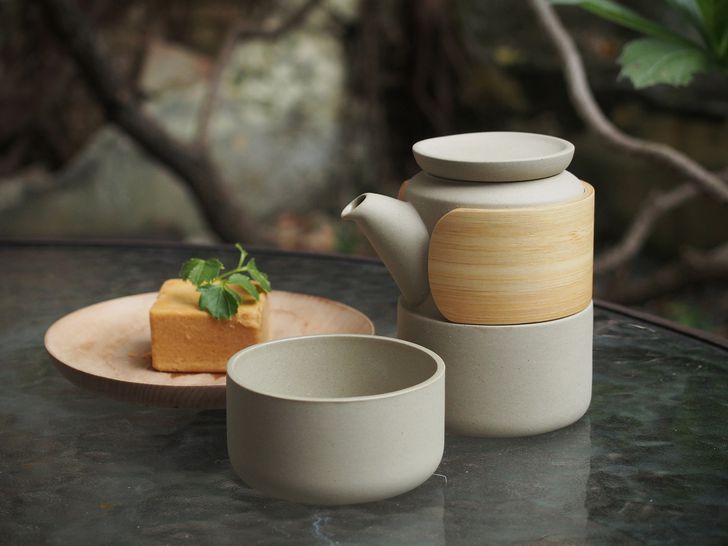 Take Breath Pot by Pinyen Creative
Taiwanese design studio Pinyen Creative specialize in adopting traditional Taiwanese culture, materials and craftsmanship into new product designs. Pinyen Creative's products aim to reintroduce traditions and rituals into people's everyday lives. One such product is the Take Breath Pot, which encourages the user to take a break and have a treat. The designers say of Take Breath, "Through the ceramic's peacefulness and the wooden handle's touch, the warmth of the tea suddenly flows into your heart." Take Breath is available in white, grey or brown.
More information at Pinyen Creative's website.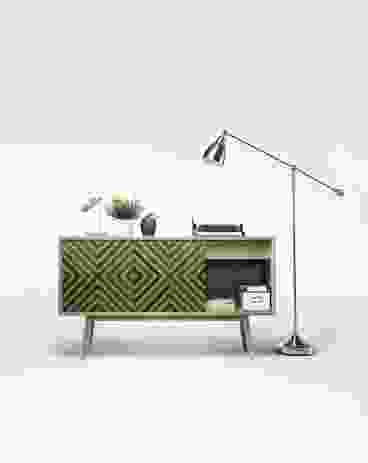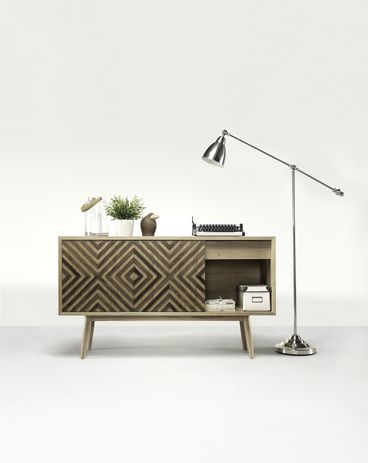 Casanova sideboard from Wewood
Designed by Portugese company Wewood, Casanova is a sideboard made from 100 percent solid wood and is composed of five spaces: two cupboards with sliding doors, two drawers and an open area with two adjustable shelves, providing lots of storage space.
The pattern reproduced on the doors is made from pieces of oak and walnut glued by hand, creating a dynamic composition of light and dark. Four inclined legs hold the structure up and were created by skilled artisans.
More information at Wewood's website.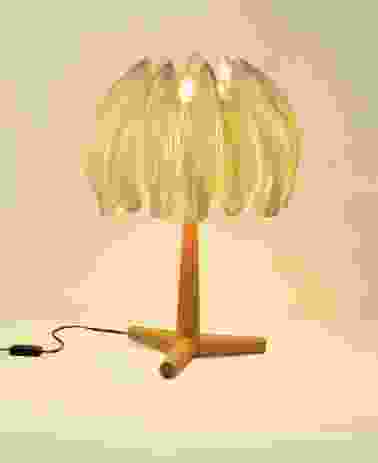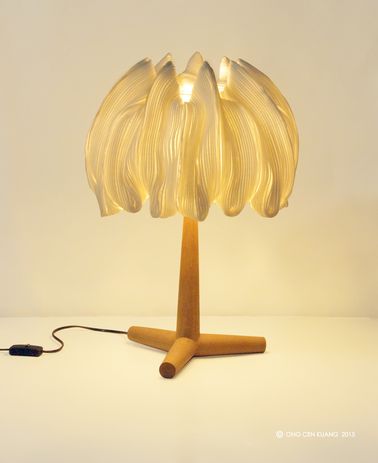 Alur lamp collection by Ong Cen Kuang
Designed by Bali-based Ong Cen Kuang, Alur is a collection of lamps that represent the concept of "broken symmetry" and repetition. The Alur collection focuses completely on the material, with the shape of the lampshades determined by the different materials used, leading to a very tactile and organic shape. Labu is the newest lamp in the Alur collection and features a lampshade handstitched from zippers and a base made of indigenous teakwood from Indonesia.
More information at Ong Cen Kuang's website.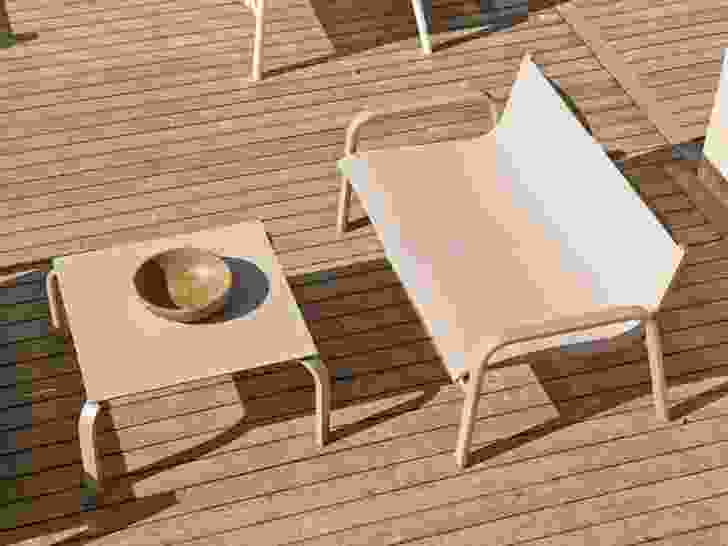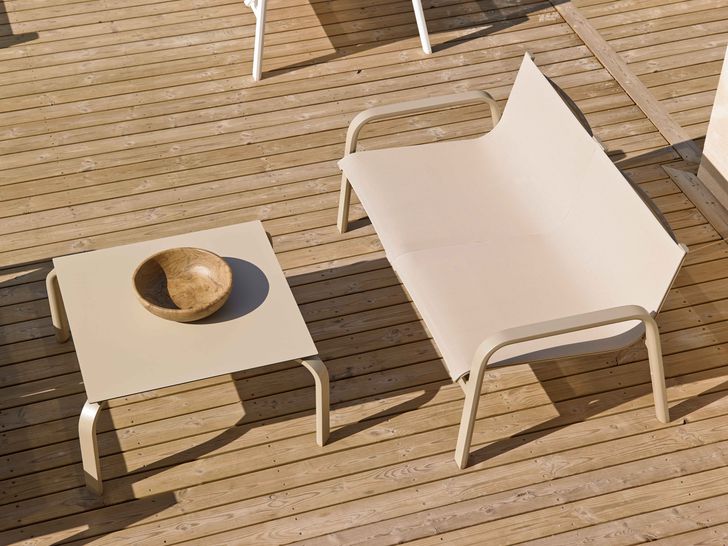 Stack outdoor furniture from Gandia Blasco
Designed by Spaniard Borja Garcia, Stack is a stackable outdoor furniture collection inspired by nautical themes of the 1960s and 1970s. The collection's clean and straightforward structure, along with the chosen materials, give shape to simple, balanced, and incredibly light pieces. Gandia Blasco's design uses self-supporting fabric over an extruded aluminum body to provide a simple construction with lightness and comfort.
Hub Furniture is the Australian distributor of Gandia Blasco.
Related topics