Now in its twentieth year, Maison&Objet Paris continues to bring together decoration, design, furniture and accessories in this grand exhibition. Last week Architecture Media editorial director, Cameron Bruhn explored the exhibits and displays at the 2015 Maison&Objet Paris. Here are his favourites from day one.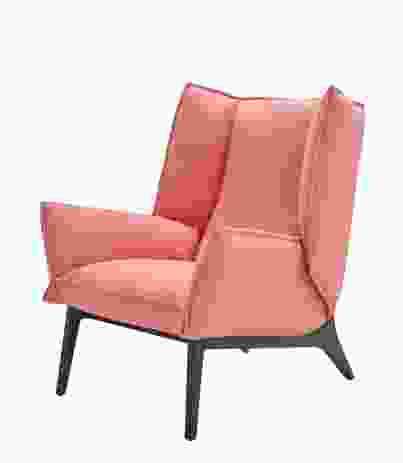 TOA chair from Ligne Roset
Designed by Remi Bouhaniche, the Toa chair was initially devised from a mock-up of an origami-like, trapezium-shaped cushion resting on a base to bring it lightness. The objective was to create a very comfortable, timeless piece. The Toa invites the user to sit, like an invitation on a journey, and to escape. The shape is evocative of spontaneous, intuitive folding. The base, airy like a skeletal structure, screws into a quilted body. The footrest brings an additional note of comfort and relaxation.
Domo is the Australian supplier of Ligne Roset.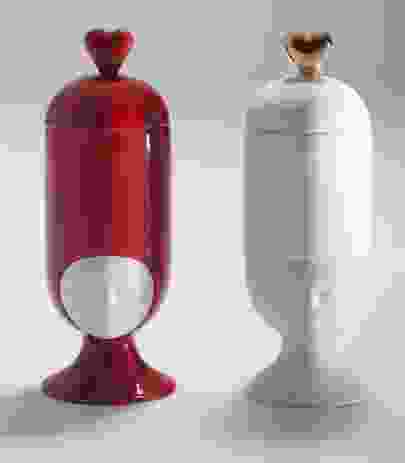 Sisters collection from Bosa
The Sisters collection consists of five sculptural vases made of white ceramic. The five pieces are available in different finishes, and all of them are made and painted by hand. The collection has been designed by artist Pepa Reverter, who says the pieces are a tribute to women of all cultures and all times.
Available direct from Bosa.
Capsula pendant from Brokis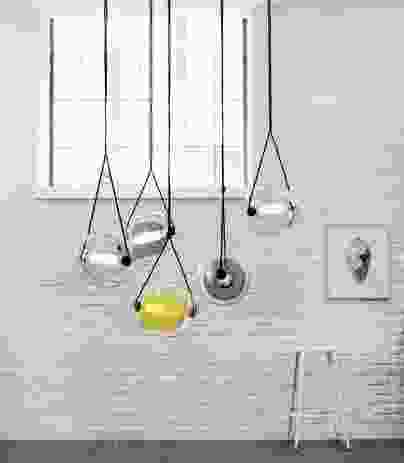 Designed by Lucie Koldova, the Capsula model is a brilliant pendant light composed of two convex capsules, one overlapping the other and fusing into a singular form. The design resembles cells or plant seeds and evokes the metaphor of light as the source of life. The combination of a crystal-clear glass outer shell and an internal capsule of colored glass gives rise to an exciting 3D optical effect, while the tubular LED light source casts soft and gentle illumination throughout any interior. The 2015 release of Capsula comes with a matte finish on the inner glass.
Huset is an Australian supplier of Brokis.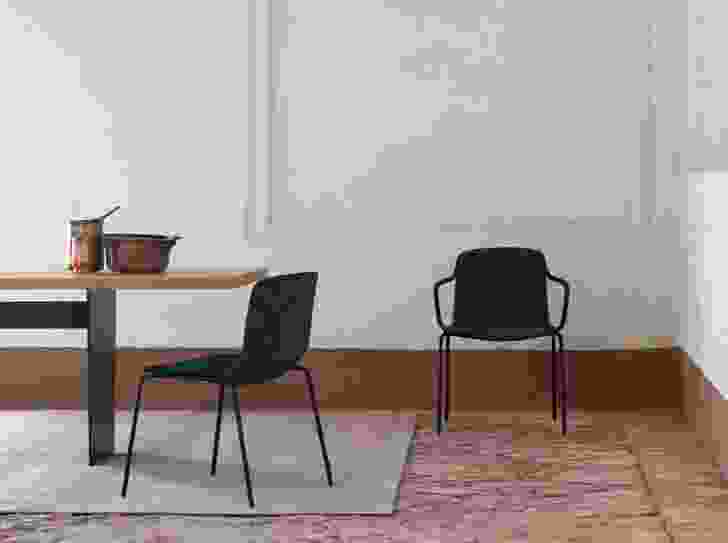 Lapala chair from Expormim
Expormim has introduced the Lapala, a braided chair reminiscent of the Mediterranean. The chair features a woven nautical rope on a painted stainless steel frame. The Lapala collection combines simplicity, lightness and versatility, and includes a dining armchair, dining chair, armchair and stool. The 2015 version increases the chair's comfort with improved ergonomics and stackability.
KEZU is the Australian supplier of Expormim.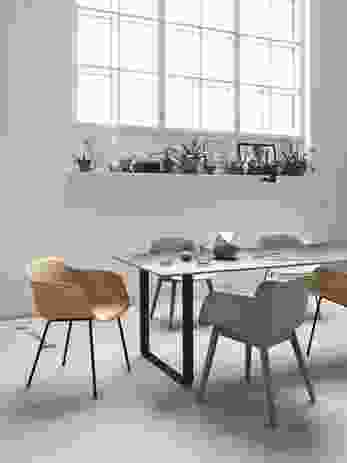 Fiber chair by Muuto
The Fiber chair has been designed to balance maximum comfort with minimum space and is produced from an innovative composite material consisting of wood and plastic fibres. From a distance, the chair's shell appears to be normal smooth plastic, however when viewed up close the tiny pieces of the wooden fibres become apparent, giving the chair a whole new character. With the added addition of a new white Fiber chair and a black leg natural shell version, the Fiber family continues to grow and now offers 37 different variations.
Living Edge is an Australian supplier of Muuto.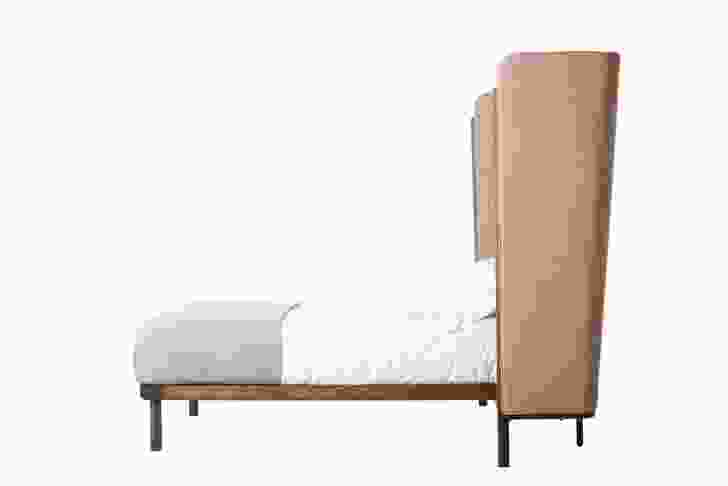 Dubois bed by Nichetto
Dubois is a bed system crafted in premium solid hardwood and luxuri­ous fabrics. The wraparound headboard provides a sense of privacy, while the exposed timber frame and generous expanse of upholstery celebrates the quality of materials and craft. Suitable for residential or contract environments, the bed is available with a tall or low head­board and optional integrated bedside tables. Additionally, Dubois can be configured with a tall headboard and an integrated side bench. Dubois was designed by Luca Nichetto and manufactured by De La Espada for the Nichetto brand.
Available direct from Nichetto.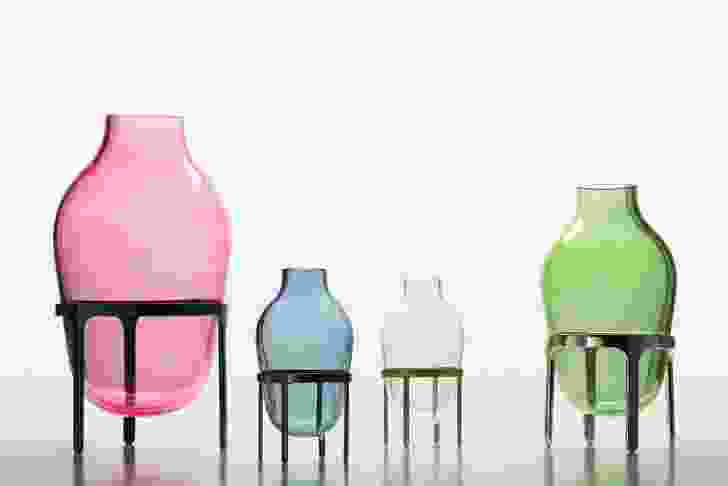 Titus vases from Paola C
Designed by Spaniard Jaime Hayon, Titus is a collection of coloured glass vases that are suspended by a metal base. The metal base is available in gunmetal colour, brushed brass or silver plated. The vases were inspired by the pottery and architecture of ancient Rome. The vases are available in three sizes.
Available direct from Paola C.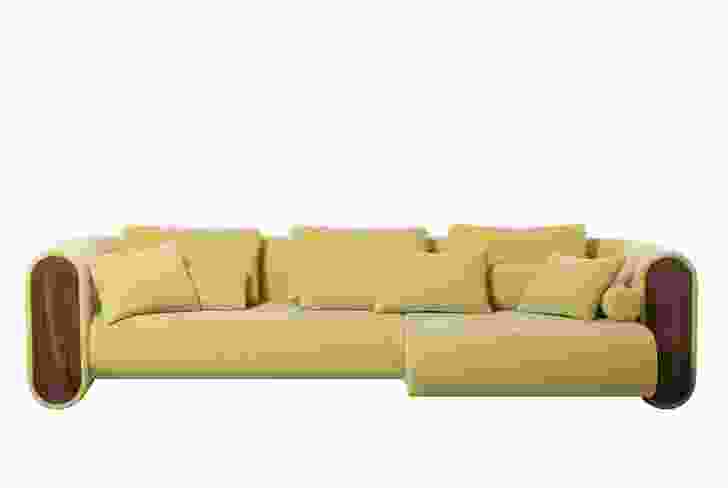 Union sofa by Autoban
Istanbul-based design practice Autoban has unveiled a new furniture collection at Maison&Objet Paris called Union. Initial releases in the collection include a sofa and bed, with side tables, consoles and lighting fixture to follow at a later date. Union is firmly rooted in the domestic environment with an emphasis on form and creating the utmost comfort. The Union collection has been created using tactile, natural materials, making use of traditional craft techniques alongside modern technology. The striking and unconventional pieces feature curved angles and subtle design details.
Spence & Lyda is an Australian supplier of Autoban.
Related topics