Sway lamp from Made By Pen
Well, when in Paris at a big design fair, let's start with Australian design just to prove where my allegiance lies. At the Made By Pen stand, Amy Sellick and Susan Chung are bringing Australian design to the French. Among the products on show were the Field serving platters by Helen Kontouris, Linea adaptable mini storage by Jim Hannon-Tan and beautiful timber salt and pepper shakers by Nick Rennie. But my favourite of the stand is the Sway lamp by Nick – a floor lamp that is untethered to a power cord enabling it to move around the house, outdoors or office. Its gentle sway is lovely to watch and there's many little surprises that come with it – a soft casing to the light itself so that it won't be damaged if knocked against a wall or head (!) and five dimmable light settings via a flick of the stem. I hope the visitors of M&O love this lamp as much as I do.
Macaron table light by Brokis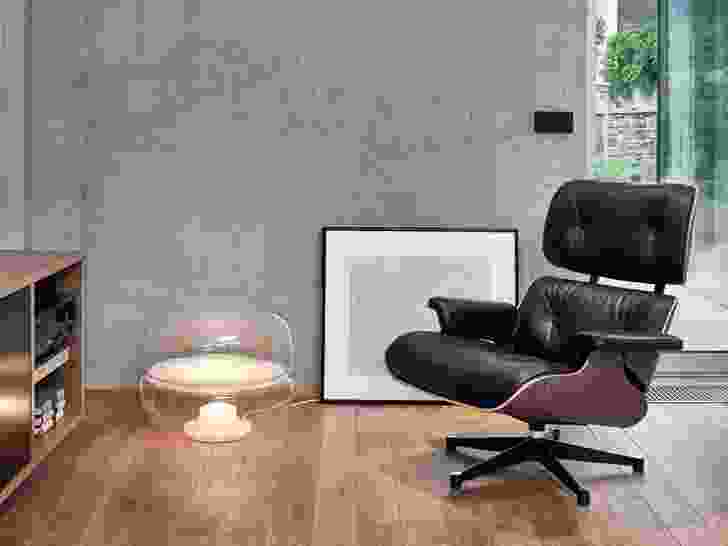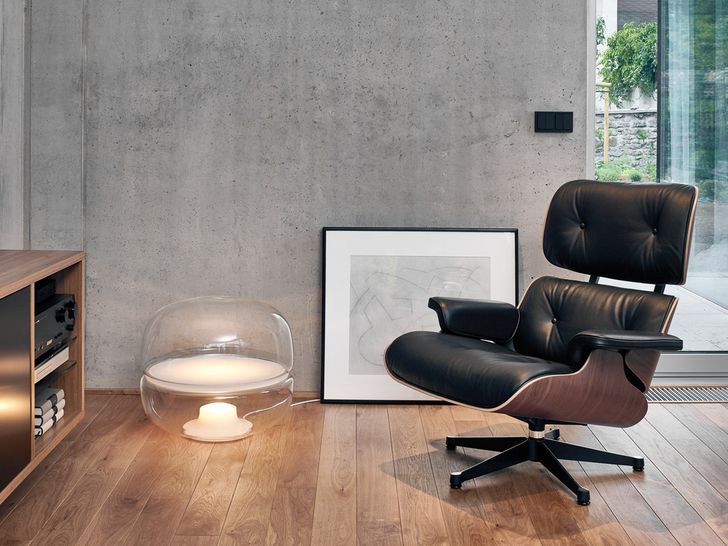 Designed by Lucie Koldova, the Macaron table light pays homage to the beauty and complex structures of crystalline stone. Taking its inspiration from the famed French meringue dessert, the light explores the idea of illuminating stone. Here, the light source is cast up from the onyx base to highlight the veins in the stone and this creates subtle lighting effects.
Spence and Lyda is an Australian stockist of Brokis.
Small Closet by Calma Chechu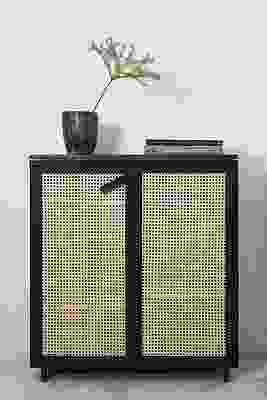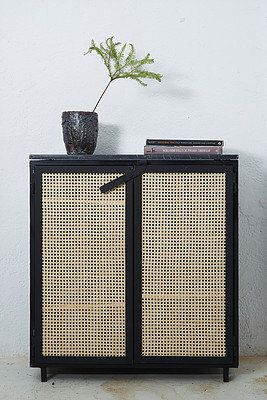 This neat, friendly piece brings together some of the season's most in vogue materials – rattan, iron and marble. While they are very different materials, they work together harmoniously thanks to the cupboard's clean lines and simple geometry. This is a timeless object that can be used in a multitude of spaces.
Stone Side Tables by Clement Brazille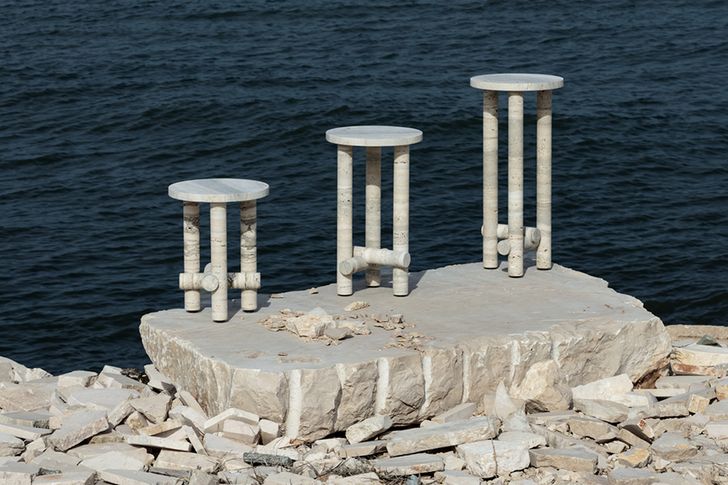 While rattan has been a popular material this fair, so has stone. Made by Geneva-based French designer Clement Brazille, these side tables are both monolithic and playful. Available in a range of stone and marble types to suit the interior, the side tables are made from stone tubes and are highly durable. This makes it ideal for heavy duty environments and is sure to be a piece treasured for decades.
Ceramics by Mateus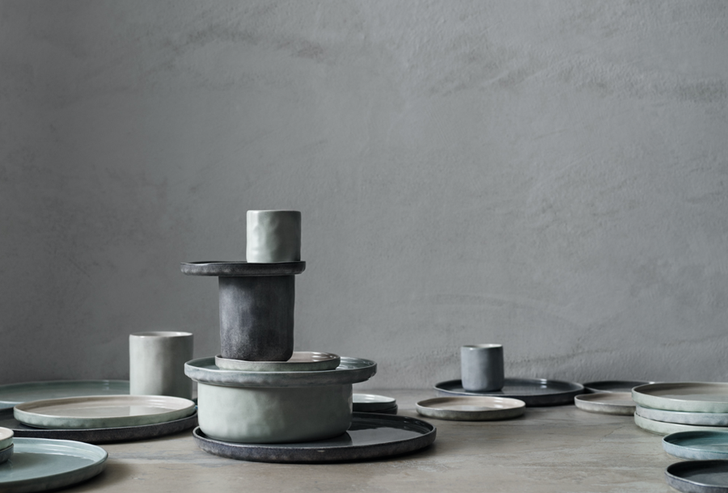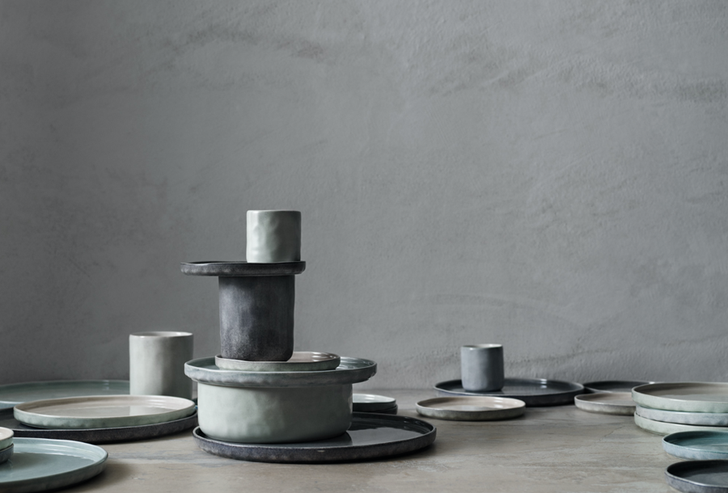 I'm a sucker for well made ceramics and Swedish design company Mateus has delivered the goods with its new collection called "Mateus meets Sam Baron meets Yatzer." As the name suggests, it is a collaboration with award-winning French designer Sam Baron and Costas Voyatzis, founder of the Yatzer design portal. The collection features clean lines and a muted colour palette and every piece is handmade and glazed. The collection comprises plates, a bowl, a jug and a cup in different sizes and colours.
Mediterranean paper vases by Octaevo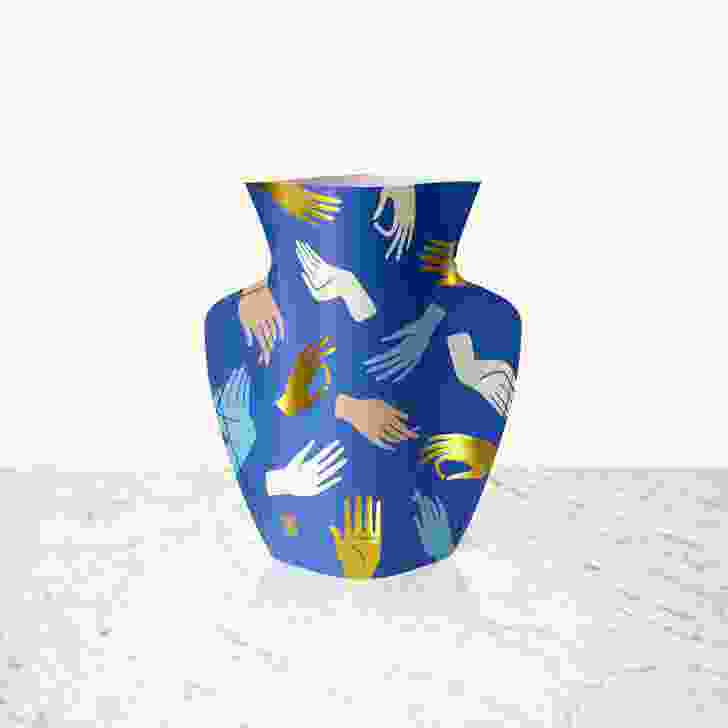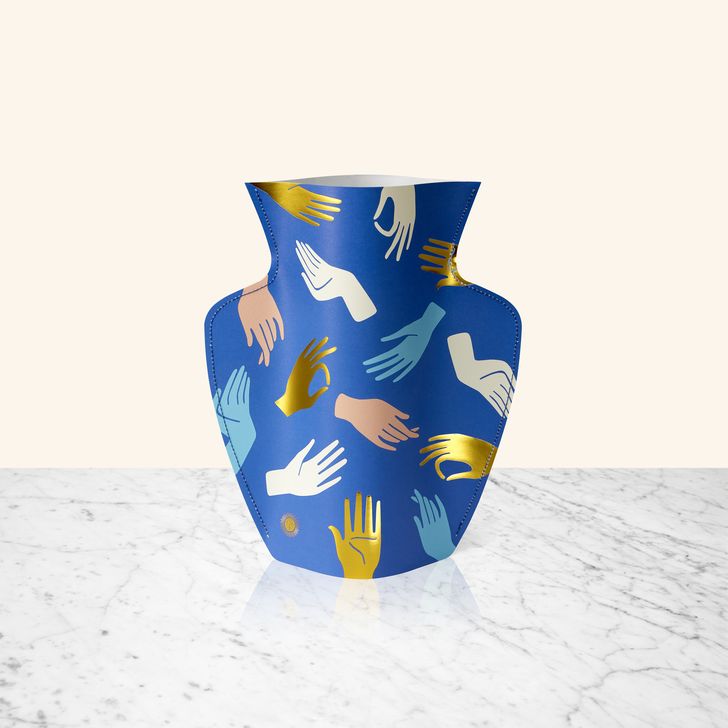 I remember the last time I visited Maison&Objet in 2015, I discovered these fantastic paper vases by a little Spanish company called Octaevo. Since then the company has blown up and I'm happy to see them exhibiting again at Maison&Objet. Their new Mediterranean collection revisits their paper vase, but this time with fun, eye-catching patterns. These vases are made from water resistant paper and trust me, they make a perfect gift.
The Week-End collection by Petite Friture
This collection of outdoor furniture, created by design studio BrichetZiegler was released in 2017 but has now been extended with twelve new colours. The oval and circular shape of the backrests gives them a graphic quality and the horizontal and vertical slats furthers this. The chairs are stackable, making them perfect for small outdoor spaces.
Serie Noire collection by Pulpo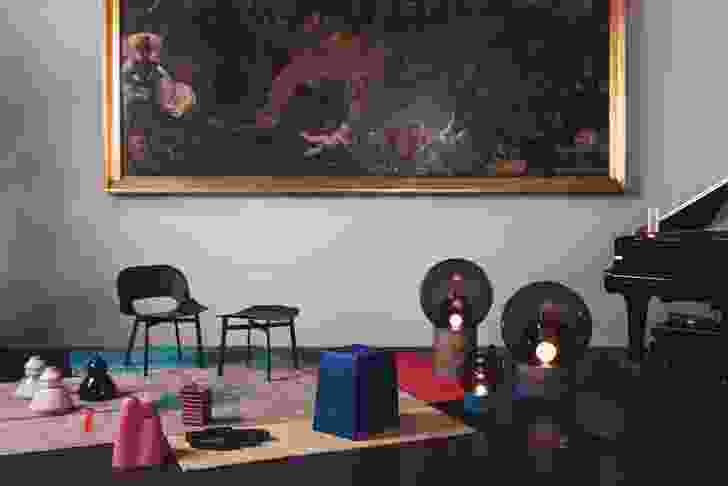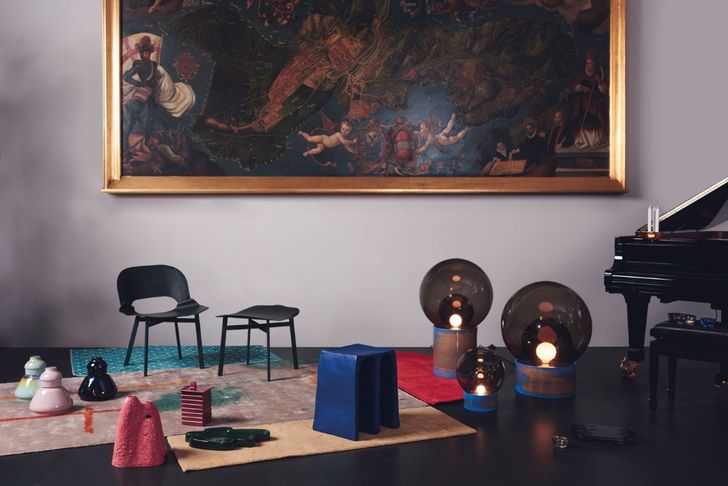 This new collection by Pulpo welcomes three new designers to their collaborations and four new products – Atoll candle holder by Sebastian Herkner, Chouchou stool by Lorenzo Zanovello, Cut lounge chair and ottoman by Studio BrichetZiegler and Marelle rug by Sacha Walckhoff. The collection highlight's Pulpo's love of colour and materials through simple yet intriguing forms. Each object comes in a black and white version as well as a colourful version.
Related topics