Minima Moralia room divider by Dante Goods and Bads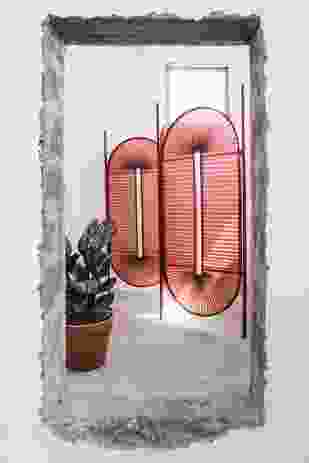 Designed by Christophe de la Fontaine, this elegant room divider has a frame made from powdercoated aluminium and pleated fabric. The extremely lightweight modular elements can be positioned both in a C shape and various zig-zag figures. The curves of the divider and the rhythmic vibe of the pleated fabric produce a beautiful shadow. And the red wine colour is superb!
DOMO is the Australian distributor.
Plissé kettle from Alessi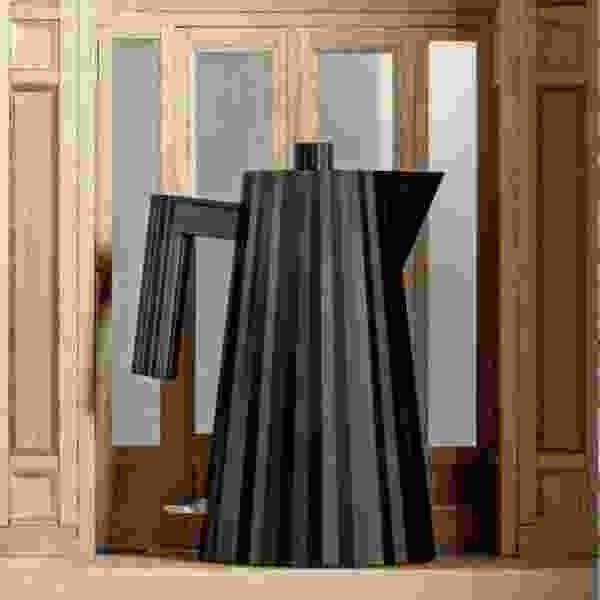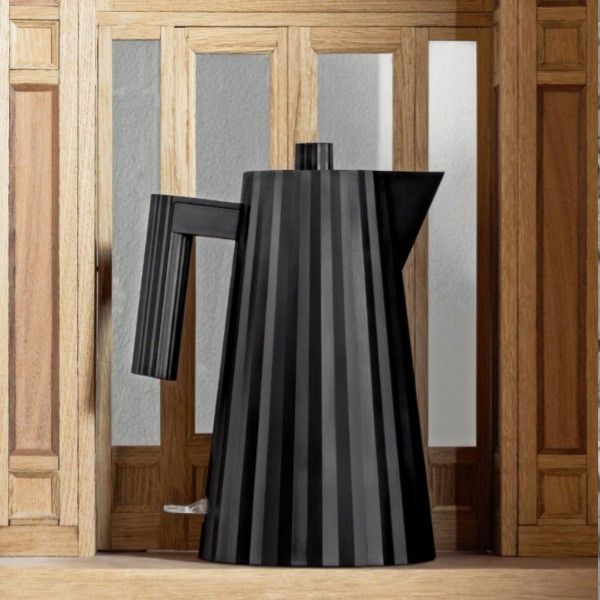 Designed by Michele De Lucchi for Alessi, this electric kettle is defined by the pleats in its shape. De Lucchi began the design for Plissé by folding a piece of paper, then developed and produced it for Alessi as if it were a beautiful sartorial object. The folds give form to the shape and give the object its elegant shadows. De Lucchi says, "The folds transform simple two-dimensional sheets into three-dimensional objects."
Visit the Alessi website for more information.
Eames Radio from Vitra
More than 70 years after Charles and Ray Eames designed this radio, Vitra has joined the Eames Office to revive the design, which was a favourite of the iconic design duo. Encased in an elegant walnut cabinet and equipped with up-to-date technology by the British manufacturer REVO, the Eames Radio today bears witness to the designer couple's unwavering belief in progress. But if you want it, you'll have to act fast – the Eames Radio is available in a limited edition of 999 units.
Visit Vitra for more information.
Tondo mortar and pestle by Design House Stockholm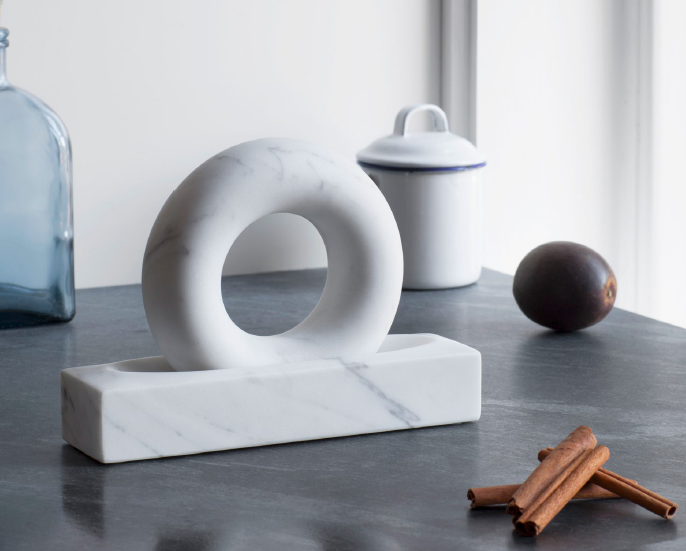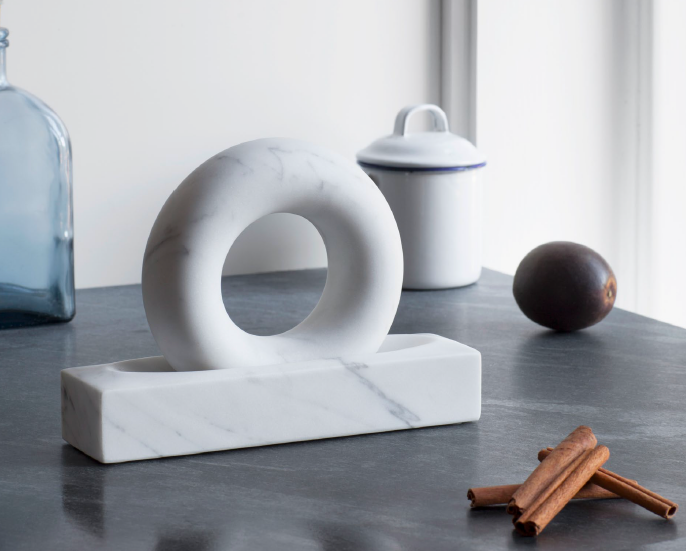 More than just a kitchen utensil for grinding spices, the Tondo mortar and pestle is a sculptural piece for the kitchen. Designed by Jessika Källeskog, the object is inspired by ancient times and tradition. Jessika thought of a different form for the piece with a calmer motion. It works perfectly, and you can even feel the coarseness of the pepper moreso than a regular mortar and pestle. I'd be happy to have this number sitting on my kitchen bench.
Visit Design House Stockholm for more information.
designhousestockholm.com
Tenth anniversary Marimekko editions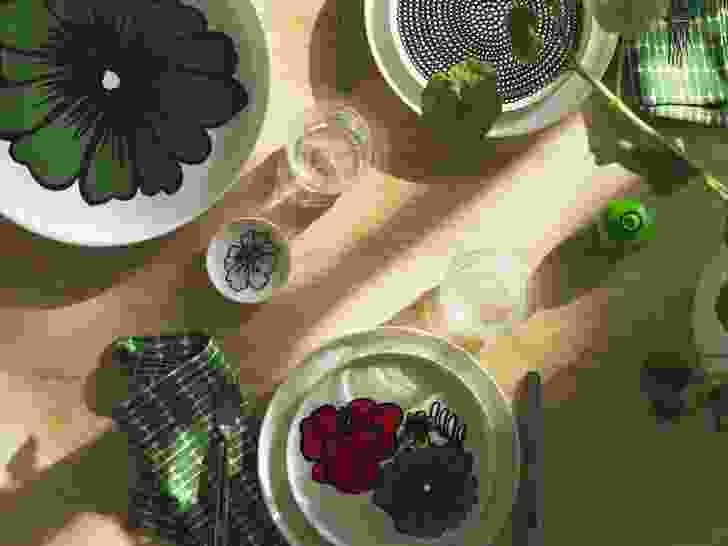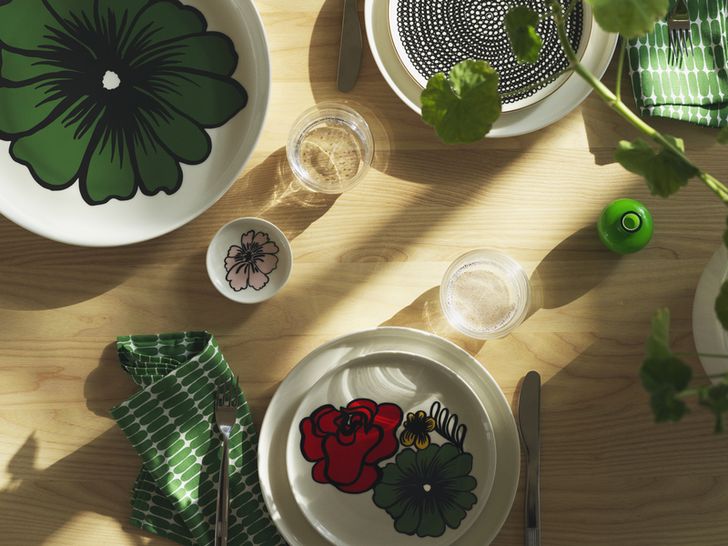 Next year will mark the tenth anniversary of Marimekko's contemporary classic design, Oiva. Oiva's story began a decade ago when Marimekko designer Sami Ruotsalainen was briefed to design a tableware range that would be relevant for the next 100 years. At the same time, designer Maija Louekari was briefed to design prints to complement the shapes of the tableware – and with that the Siirtolapuutarha (city garden) and Rasymatto (rag rug) prints were born and have been popular ever since. To celebrate ten years, Marimekko have created celebratory editions, which are only available for a limited time, including an oversized Oiva cup that's big enough to stick your head into, a gold rim edition and a new print called Elakoon elama (long live life).
Visit Marimekko for more information.
Friday chair by Fest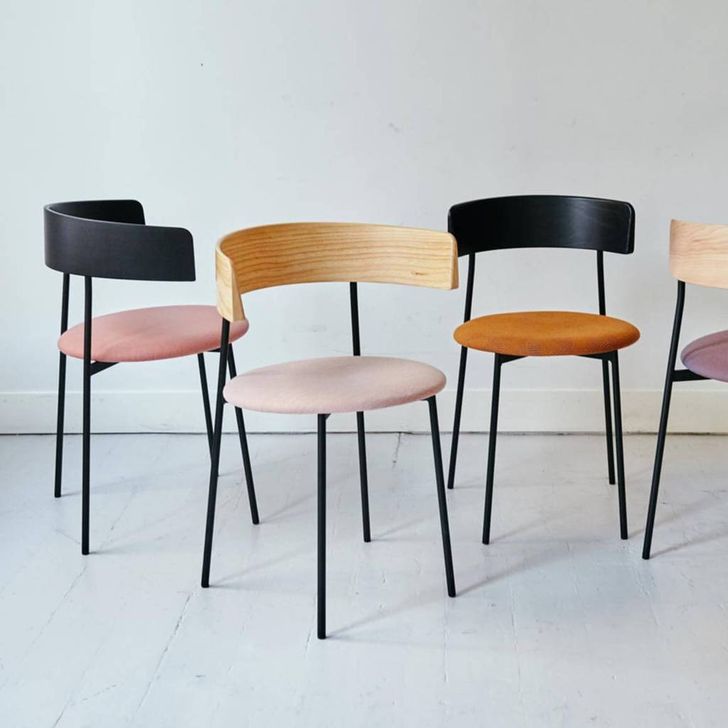 By German designer Martin Hirth, this graceful yet robust chair was on display at the Fest Amsterdam stand. It's been around for a little while and its success has borne a whole family – bar stools, dining tables, a French bistro table and a compact and slim desk. The strong and simple lines and elegant colour palette are what drew me to this chair.
Visit Fest for more information.
Apollo 59 lamp by Pholc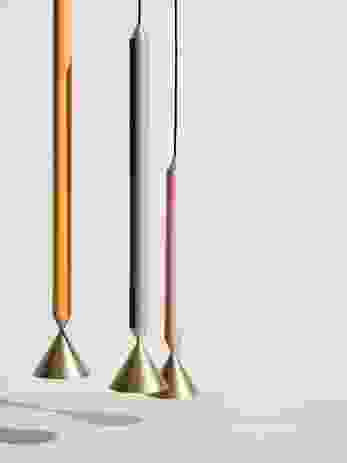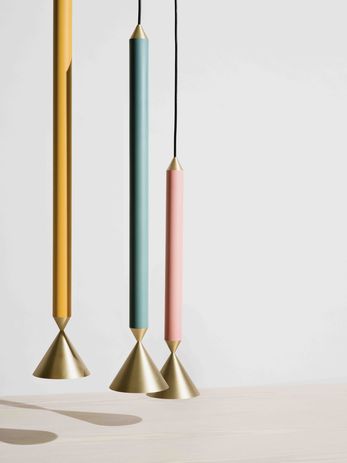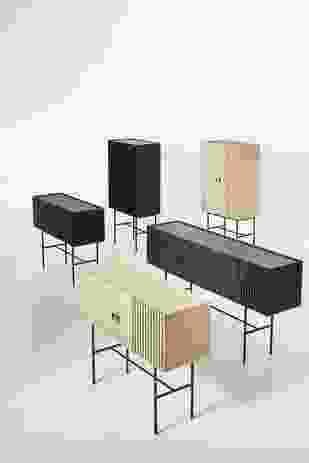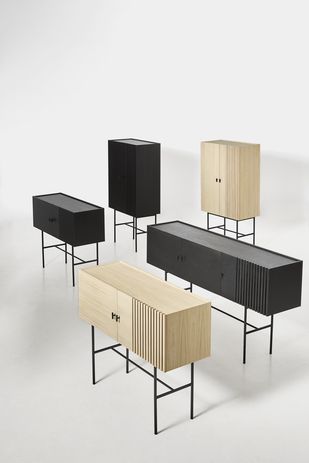 Apollo is a graphic lamp with mid-century sensibilities. The lamp features a conical-shaped shade that balances on top of a slim cylinder, creating both a dynamic and static expression. Machine-turned from a solid piece of brass or aluminium, these shapes show not just a beautiful raw metal surface but also alludes to mass and weight. And the colour palette is spot on!
Visit Pholc for more information.
Array sideboards from Woud
Designed by Says Who out of Denmark, the Array sideboard is inspired by the wooden slat cladding found in modern architecture. With its geometric shape and horizontal slats, Array creates a strong visual effect from catching both light and shadow in the depth of the slats. You can see through the slats and this is "intended to create a feeling of growing curiosity," as the design team says. The sleek legs lift the sideboards from the ground, creating an elegant contrast between the solid wooden cabinet and the thin metal base underneath.
Visit Woud for more information.
Related topics