Maison&Objet Asia returns to Singapore's Marina Bay Sands this week for its second edition. The fair brings together the best design, furniture, lighting and accessories, with a particular emphasis on designers from Jakarta, Seoul, Taipei, Shanghai and Beijing. Artichoke magazine editor Cassie Hansen roamed the exhibition in search of the best products at this year's show. Here are her favourite finds from day two.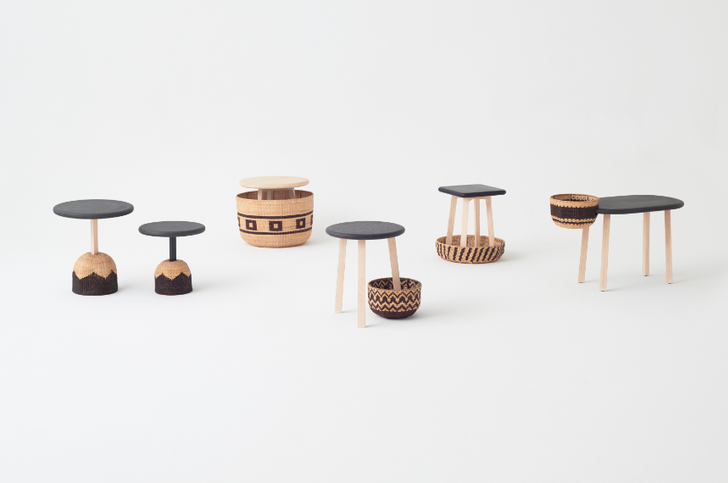 Tokyo Tribal by Nendo for Industry+
A highlight of this year's Maison&Objet Asia, Tokyo Tribal is a furniture collection featuring twenty-five items, including stools, chairs, tables and shelves. Designed exclusively by Nendo for Industry+, a Singaporean design that aims to fuse manufacturing with craftsmanship through its collaboration with local industry all over Asia, the collection uses solid oak for the main frames and volcanic sand plaster for the top board finishes, in combination with bamboo rattan hand-woven by local artisans in the Philippines. The bamboo's elastic properties make it ideal as back-supports. The bamboo rattan is enveloped in the tables and chairs themselves, melding into one.
For more information, visit the Industry+ website.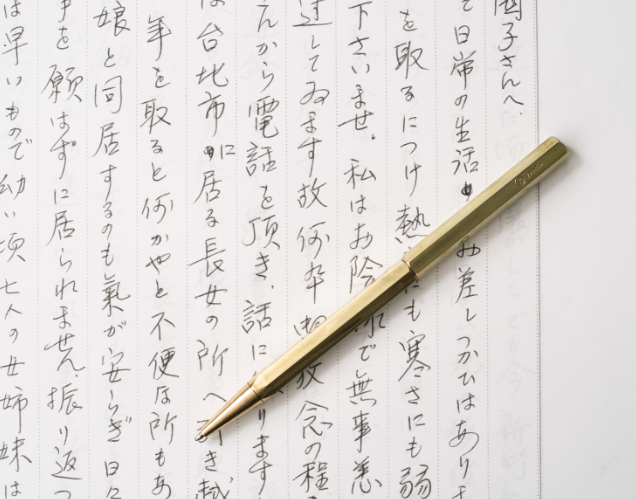 The Weight of Words collection by Ystudio
Taiwanese designers Ystudio believe the value of simplicity in design is important. The studio designs products to let people feel the beauty of everyday objects. Made by local factories in Taiwan, each of the stationery pieces in the collection is made inside a thousand-degree furnace. The stationary is heavy and is left with spots of rust, reflecting the honest and durable qualities of the people of Taiwan. The color of copper used in each piece changes after use and from the environments it's used in.
More information at Ystudio's website.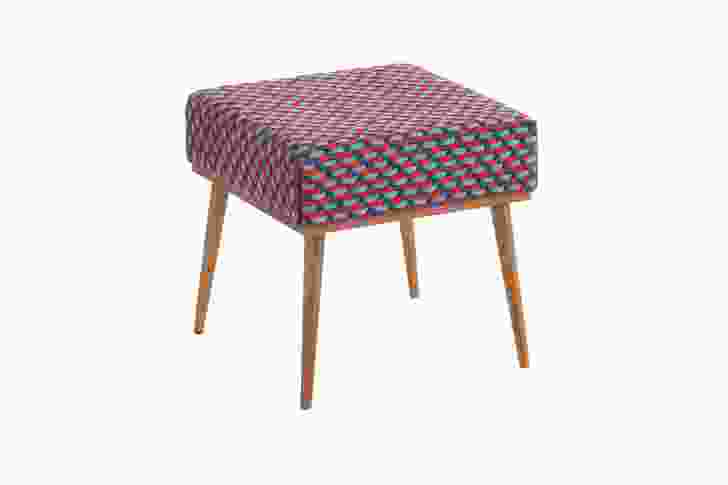 Detroit stool by Mapi Millet
Gan Rugs has expanded into accessories with the Detroit collection by Mapi Millet. The collection includes foot stools and pillows made from strips of wool felt that intertwine like woven baskets. The colours are reminiscent of the 1950s, as are the stool's wooden, stain ash legs. The stool can be dismounted from the hand-braided pillow top. The pillows and stools come in orange, blue and multi-coloured.
Hub Furniture is an Australian stockist of Gan Rugs.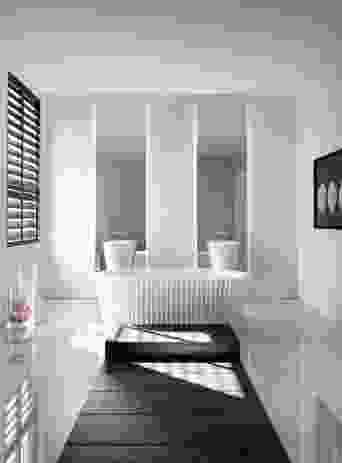 Origami collection by Apaiser and Kelly Hoppen
Australian bathware designer and manufacturer Apaiser have teamed up with designer Kelly Hoppen to bring three new collections – Harmony, Bande and Origami. The collections celebrate the East, where the act of bathing is a ceremony. Origami was inspired by the intricate Japanese art that gives it its name and features graphic, sawtooth-like edges to the bathtubs and basins in the collection. Created using reclaimed sustainable marble, each Apaiser bathware piece has minimal impact on the environment and has a natural, organic feel.
More information at Apaiser's website.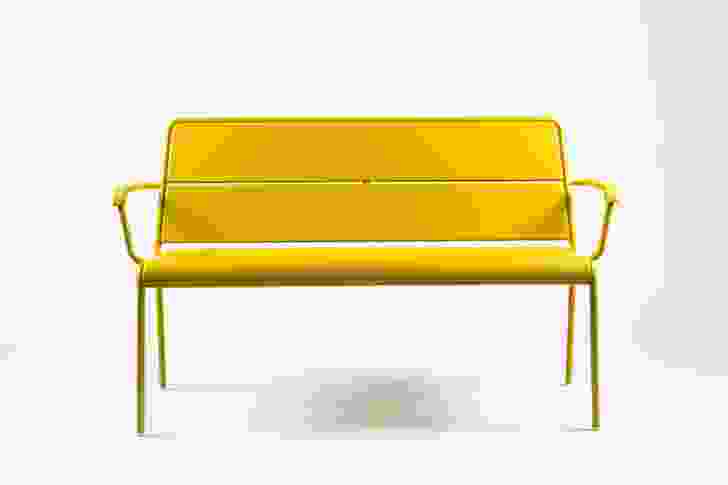 A600 Series from Maiori
Created for Maiori by French designer Christophe Pillet, the A600 Series of outdoor tables and seating is made from aluminium and fitted with pad panels. Available in a variety of high-impact or neutral colours, the furniture has a soft-to-touch feel, plus a matt sandy texture. A600 Series is designed as garden furniture, but can work for indoor environments. The pieces' proportion, and simplicity make it perfect for public spaces.
More information at Maiori Furniture's website.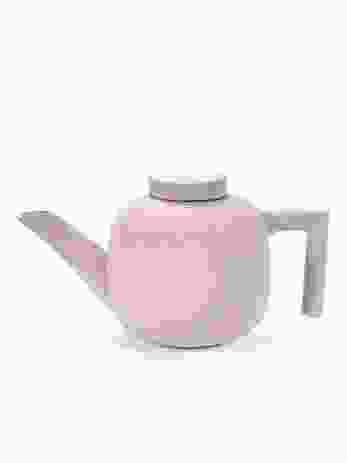 Family Set teapot from Serax
Designer Catherine Lovatt was inspired by the concept of purifying and re-interpreting the aesthetic beauty found in everyday objects. The Family Set teapot is crafted from high-quality glazed ceramic, and features a spherical volume with a unique tubular handle. The Family Set collection of tableware explores the possibilities of simple, geometric forms that create "tablescapes" that add life and vibrancy to the daily routine.
Beautiful Spaces is an Australian distributor of Serax.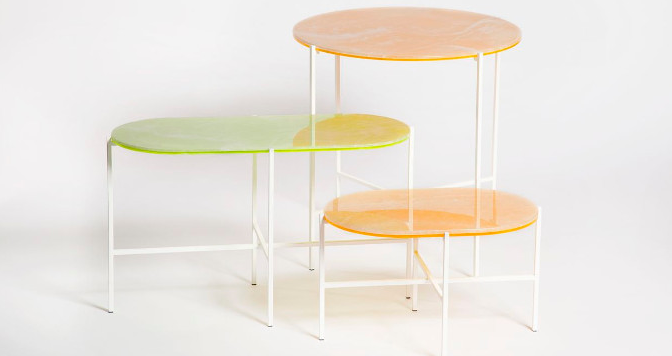 Neon tables from Haymann
Available in four sizes, Neon is a range of new side tables designed by Sebastian Herkner for Haymann Editions. Available in hot pink, lime green, tangerine orange and black, the tabletop is made from onyx and acrylic. The onyx marble is glued on the coloured acrylic plate and then milled and sanded to a specific thickness. The result is a contemporary take on classic marble.
More information from Haymann's website.
Related topics