The University of Queensland's Dayboro Veterinary Surgery, by Owen and Vokes and Peters (OVP), is something of a departure from OVP's staple of thoughtful and rigorous residential projects. At first glance this project, familiarly domestic in scale and material and rendered in the now telltale palette of white and black, suggests that OVP has not changed much in its repertoire to deliver a public building for an institutional client.
However, there is an emphasis of concern for locating public buildings appropriately in their setting. A quick glance at the project on the practice's website gives the game away. The first image depicts a general scene of Dayboro's rural context: an anonymous, metal-clad shed of no discernible vintage sits in the middle foreground of a cleared pasture with possibly the Mount Mee State Forest in the background. A single hoop pine near the shed completes the tableau, alluding to a pre-rural past.
Although this scene is not the "site" of the UQ veterinary surgery, the image shows the designers' intention to give their project the same unselfconscious anonymity. The actual site is located outside the township of Dayboro on McKenzie Street, a portion of the Samford to Woodford route that is typical of Australian country towns. The street is named after John McKenzie, who in 1866 established a pit sawmill and set about transforming the landscape from hoop pine and red cedar forests to grazing pastures. The result today is a benign and bucolic idyll, not an hour's drive from Brisbane.
However, the district is now more tree change than timber and butter. As far back or as recently as the 1980s, depending on your perspective, the University of Queensland's School of Veterinary Science took over a specialist dairy clinic as part of a series of rural facilities that embedded students in the field to provide hands-on experience and community engagement. A small brick-veneer house was constructed to provide accommodation for students next to what was then the clinic, a repurposed historic cottage.
Since then, rationalization in the tertiary sector has seen a radical scaling back of this vocational focus and, aside from recent work at the university's agricultural Gatton Campus, the Dayboro Veterinary Surgery is the only such facility remaining. Combined with this change in the priorities of the university, a need to bring the facility in line with international clinical standards meant that the cottage was no longer able to deliver the care and training necessary. The outcome is a new, purpose-made and internationally benchmarked clinical facility for large and domestic animals, ranging from cats and dogs to horses, cows, alpacas and goats.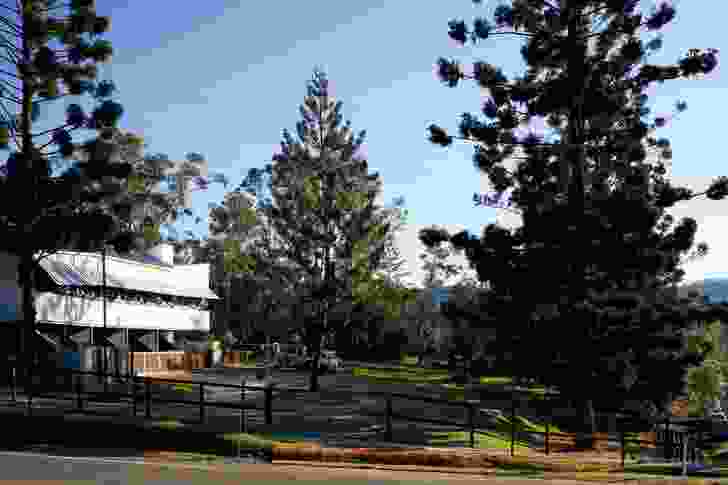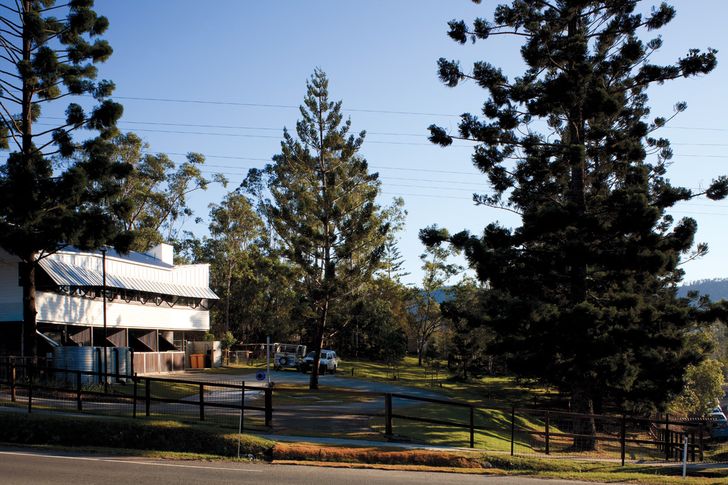 In 2011 OVP developed a scoping study and sketch design with three aims: to respond to the landscape as an aesthetic and cultural setting, to tackle head-on what they've described as the "fat" plan and to acknowledge a kind of "timber" urbanism. The steeply sloping site caters for surgery, a stormwater retention basin, rainwater tanks and the preservation of a stand of pines. The cross-section yields the cheapest possible large animal treatment area by exploiting a "build under" strategy with surgery above, accessed at grade by a new car park.
The "fat" plan efficiently maps the path of a sick animal from waiting to treatment. These robust central spaces establish the logic of the planning arrangement, flanked by verandah-like supporting spaces. The entry "verandah" is dedicated to treated animals. This space conveniently and discreetly bypasses the inside for especially distressed or difficult situations. Humans are catered for on the eastern side facing the view, including a staffroom/tearoom with daybed permitting twenty-four-hour operation. Lines of movement are kept wide enough for groups of students to avoid getting in the way of practitioners and vice versa.
The notion of timber urbanism is bound to a position on landscape. OVP makes reference to a portion of the PineRiversPlan known as the Significant Scenic Rural Landscapes Overlay Code as directly influencing its judgment. I suspect the architects were well ahead of the Overlay Code but found it reassuring and useful.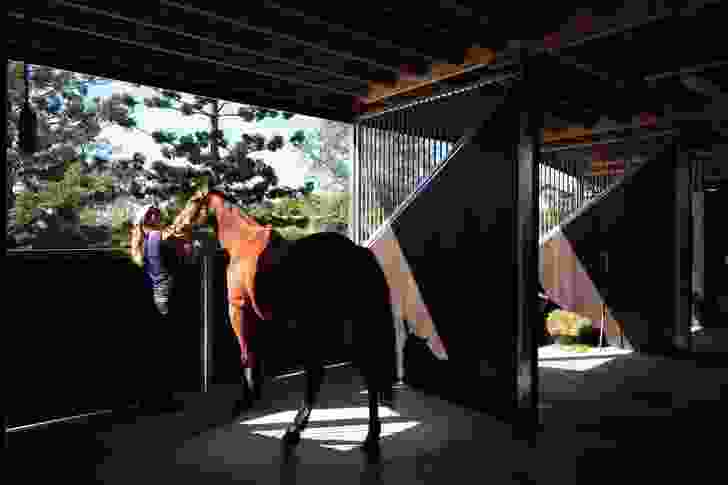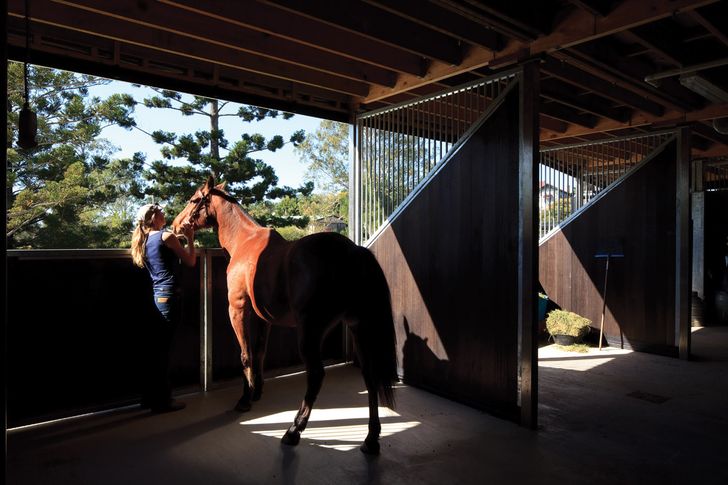 So what is the position on landscape? The surgery sits comfortably on its rise and aligns to road and property boundaries. In this way it presents itself not as a house but as a civic gesture. Though tasked to survive as a commercial enterprise, it has an additional remit to provide community support, such as information nights and seminars for students out of hours. The predominantly weatherboard gabled form conjures memories of country halls – a building type serving a rural community from a bygone era, public but in no way ostentatious. Save that for the pub or the bank. But these are twenty-first-century architects. They can't resist a knowing formal nudge here and there, working the geometry of street and boundary misalignment to tweak the form. Is this a regionalist's response? Perhaps. But I think the work is not bound in regionalism. The country hall is my interpretation and on closer inspection there are architectural ideas in action. Several judicious adjustments of the envelope celebrate human comfort without compromising an efficient operational arrangement. Awnings tip and lower to the sun and the view, while windows are orchestrated to draw in the landscape or frame particular views. The architects have worked hard to insert their ideas into what might otherwise have been predictable planning or a quasi-historical formal composition. And for what? A small rural clinic?
Projects of this scale and scope are common in medium and even large-scale practices and rarely get attention in the professional journals. But perhaps there ought to be room for them within discussion of ideas in architecture. If they are the "bread and butter" of many practices, then it may well be that the bespoke idiosyncrasies of domestic indulgence or the more generous funding structures of major public works disguise what is possible in architecture, particularly for aspirants or those spending most of their working days trying to winkle something of worth from prosaic, unyielding problems. It is OVP's regard for ideas developed over time that guides this shift from private to public concerns in architecture.
Source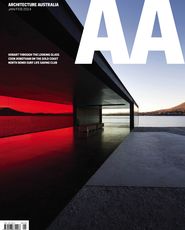 Issue
Architecture Australia, January 2014
Related topics