The old asylum of Milson Island, north-west of Sydney, proved the perfect location for the Architecture Foundation's biennial Deerubbin conference as Covid-19 began to assert itself on the world in mid-March.
Taking the boat across the Hawkesbury River, it is easy to imagine it is 1787, and the diseases of globalisation that helped to decimate the local people are in the future. Look one way across the water and you'd only have to see a column of smoke amongst the sandstone outcrops, many still empty of settlers today, to be persuaded imperialism has been reversed for a moment. But turn your head a few degrees and reminders of doomed colonial projectsare everywhere. Milson Island, valued by colonists for its isolation and ready-made moat, is just one of many.
If the setting was appropriate, the theme seemed prophetic: "Response-ability," "the ability of architects to respond to diverse challenges of society, culture, environment, place, landscape [and] poverty". But there was nothing prophetic about it, because these converging challenges have long been part of the professional discourse. Only the inescapable immediacy was new, the pandemic coming so soon after the bushfire emergency and massive climate protests. Finally, even political rhetoric had met its match and inaction could not be hidden. Shit got real.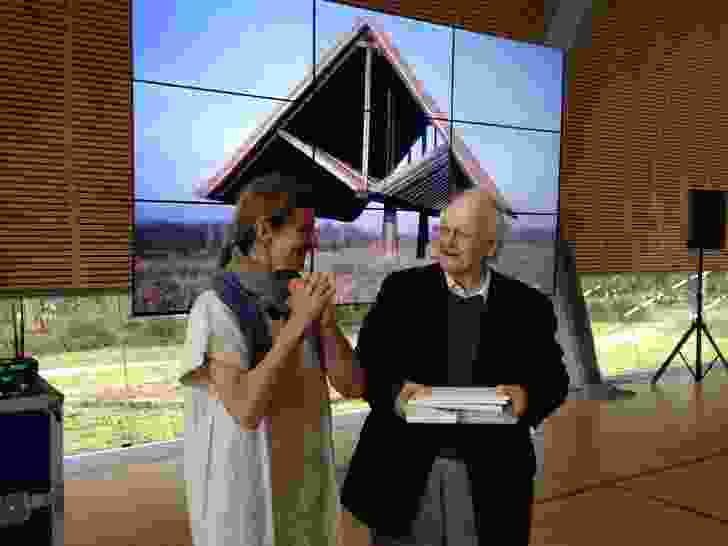 Refunds were made to the sizeable minority who decided not to attend. Official advice was changing by the hour and border closures became an imminent threat. Some left early to pre-empt self-isolation back home. Rain, grey skies and a cold snap threatened to dampen the mood but panic was not on the agenda. Given the theme, it could not be.
The customary smoking ceremony on Friday afternoon, led by Yuin elder Uncle Max Dulumunmun Harrison, welcomed each person. In his address that night he showed images of his South Coast Country and described growing up as a fugitive in his own land. "I stayed a nomadic person," he said. His story of dispossession, of being a refugee at home, resonated as talk of national lockdowns gave everyone a hint of what that might mean for them.
After an opening challenge from Architects Declare Australia spokesperson Caroline Pidcock, the architects in the audience took "response-ability" to heart. There was no luxury to distract from Pidcock's provocation; there never is at this event. Instead it offers a contrarian re-acquaintance with first principles that adherents working at all scales, and in many fields, find nourishing.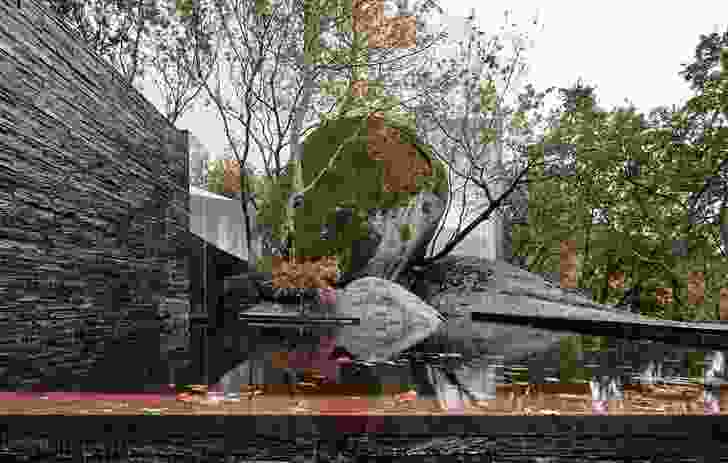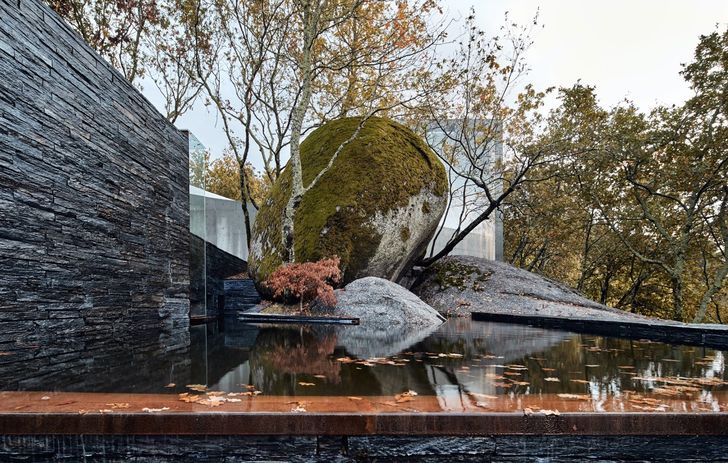 Deerubbin is bracingly hospitable in a back-to-basics way; it is sociable at heart and sees this as a kind of professional obligation. On the ground, this is the distinctive contribution of its gregarious convenor, Lindsay Johnston. Following his lead, the crowd's first demonstration of Response-ability on the weekend was to warmly engage with each other despite the allure of withdrawal and alarm.
The presenters represented various ages, nationalities, and practice scales and types. Maruša Zorec, founder of the Arrea Architecture collective in Slovenia, offered participants an example of a low-impact mode of practice through exquisitely sensitive adaptive reuse.
Dr Ian Weir, a senior lecturer in architecture at QUT in Brisbane, calmly yet firmly insisted on an evidence-based approach to designing for the increased threat of bushfire, drawing on deep technical knowledge and acute attention to landscape, explored via innovative art and architectural practice.
Heleana Genaus of Healthabitat gave an overview of the grounded activism of the late Paul Pholeros and reminded listeners of the virtues of unstinting client focus, rigorous research, compelling data, robust technology and direct speech.
Hugh Tennent, co-director of Tennent Brown in Wellington, New Zealand, showed an unusually strong identification with his firm's clients and has committed to learning Māori cultural principles and language, which he demonstrated in his greeting. The firm's commitment to people and place shows in the buildings it produces.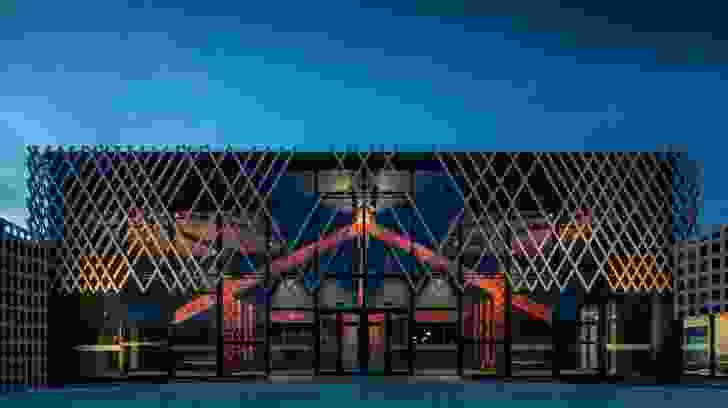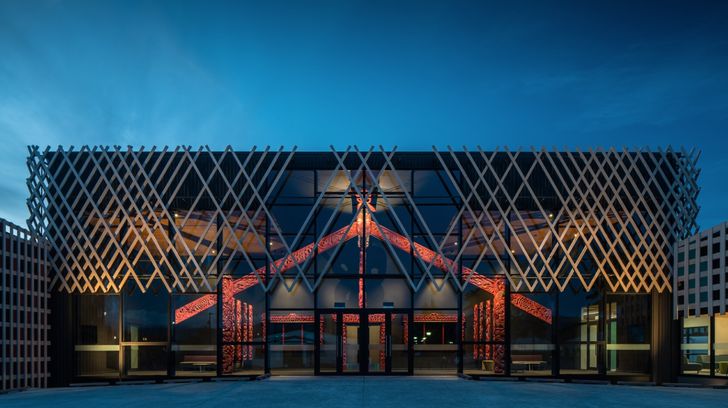 Nicholas Burns, who is based in Bali but could be described as a nomad-architect, showed projects that wre impeccably attuned to their sites and the available materials and local construction traditions. He has taken an auto-didactic approach to architecture, drawing on multiple disciplines and crafts.
The prospect of hearing from Francis Kéré, principal of Kéré Architecture in Berlin, lured Glenn Murcutt to the island, but a video link had to suffice due to the travel volatility. Kéré walked participants through his Berlin studio. It was left to others to show his latest work and innovative earlier projects in his native Burkina Faso, West Africa, which Murcutt has visited and interpreted for the audience.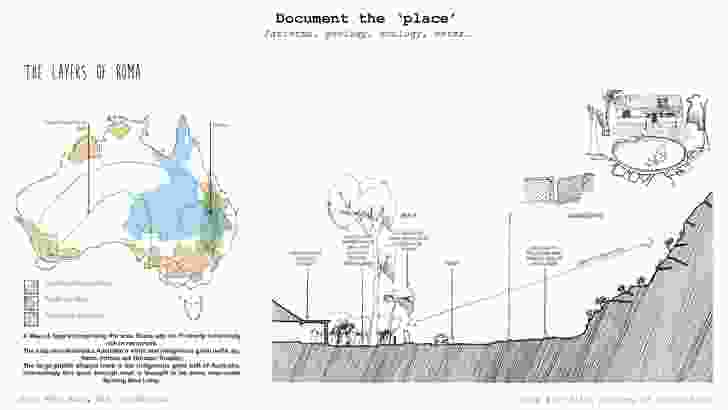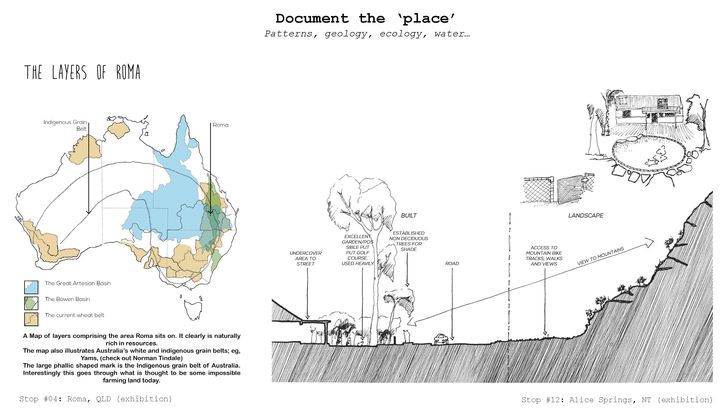 Bobbie Bayley and Owen Kelly showed work from the Grand Section, the research project into vernacular construction that took them east to west across Australia by bicycle. They are now combing their back catalogue of good, old ideas for possible responses to the nation's increasing aridity, with an emphasis on basic architectural science and robust technologies.
The parting presenters, Sarah Ann Sutter and Carolin Lahode, of the non-profit group Stadtlücken ("city gaps"), introduced their low-cost redemption of junk space at Österreichischer Platzin Stuttgart, the home of Porsche and Mercedez-Benz in Germany. There, six-lane freeways cut through the dense urban fabric. Under one of these, Stadtlücken have applied a stealthy approach to place-making, replacing a carpark with an urban living room. Their cost-effective, real-time prototyping has given local authorities the confidence to stump up serious cash, and a sizeable permanent construction project has been locked in.
A summary and thanks from Richard Leplastrier ended a refreshing weekend. The altruists and idealists who tend to gather here seemed well adapted to the disruption. Nassim Nicholas Taleb's book Antifragile came to mind. In it, he argues for a philosophy that is developed far beyond mere resilience. "Wind extinguishes a candle and energises fire," he writes. "Likewise with randomness, uncertainty, chaos: you want to use them, not hide from them. You want to be the fire and wish for the wind. The resilient resists shocks and stays the same. The antifragile gets better."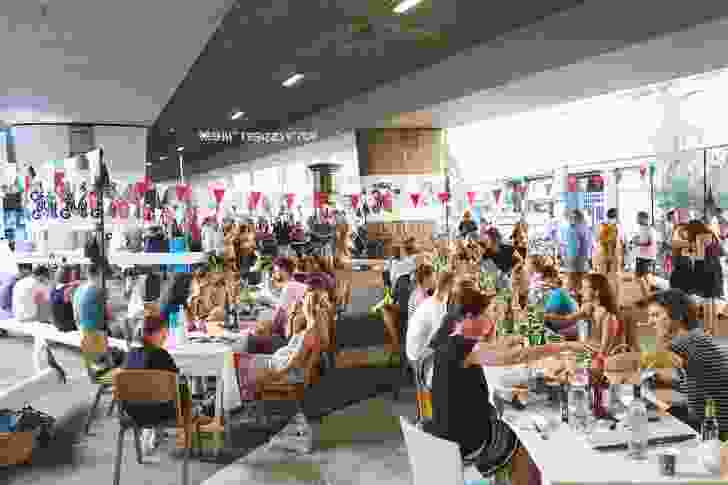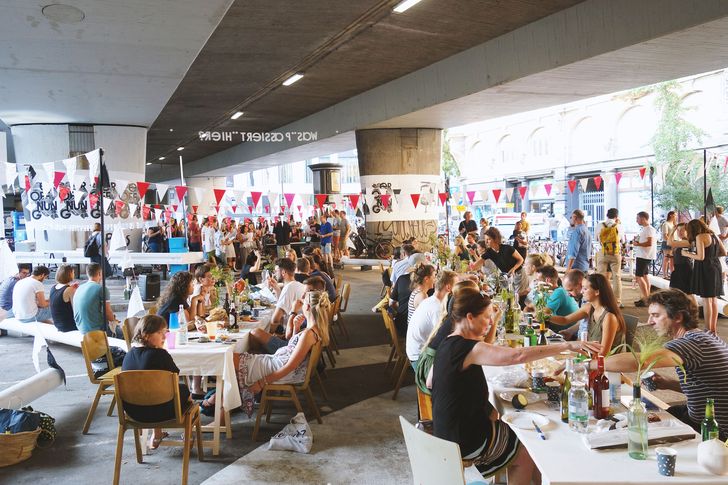 Possibly, just possibly — as the world reels from a succession of political, economic and ecological catastrophes — this is the altruist's moment. They may not have heard the awkward neologism "antifragile," but the best of them have the architect's gift for seeking synthesis and the greater good. They know it's not just about them. Perhaps they have seen the future and are keeping a seat for the rest of us.
Elders of the profession had chosen the timely theme of Response-ability, but the lone infant of the weekend, quietly babbling her way into language and providing a welcome backing track to many of the sessions, innocently drove home what is at stake if we fail to learn and act.
All of the talks given at the conference are available on YouTube.
Rohan Bodman is a recent arrival to the world of architecture via the universities of Sydney and Newcastle. He is also a journalist and lives in Sydney.
Related topics