Demand for minimum apartment sizes in Vic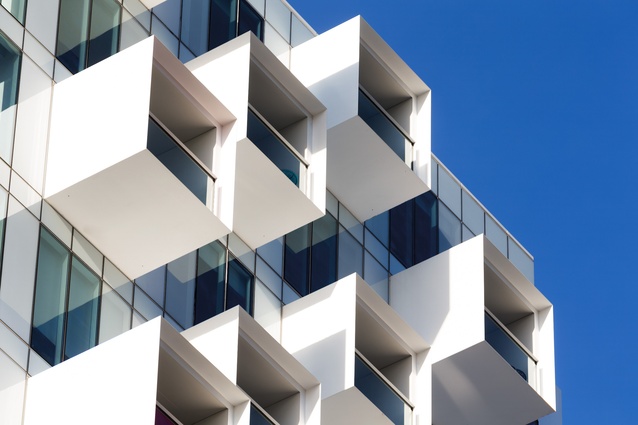 The results of a public engagement process following the Victorian government's release of the Better Apartments discussion paper last May show strong support for minimum apartment sizes among both apartment dwellers and those in the built environment industry.
Planning minister Richard Wynne released the Better Apartments discussion paper in May 2015 in order to help shape design guidelines for apartments that are due out this year. The public engagement phase involved submissions, a survey, a forum, workshops with local government community and industry as well as interviews with key stakeholders.
The survey found that 76 percent of respondents either strongly agreed or agreed that there should be minimum apartment sizes to ensure that dwellings have reasonable storage space and room sizes. Some studio apartments in Victoria have a total floor space of less than 25 square metres. 
The Australian Institute of Architects' Victorian Chapter president Peter Malatt has said that the institute would welcome a model similar to NSW's Apartment Design Guide framework, which dictates minimum apartment sizes including 35 square metres for a studio apartment, 50 square metres for a one-bedroom apartment and 70 square metres for a two-bedroom apartment.
More than 145 written submissions were received in response to the paper, and around 1,700 people responded to a survey with 17 multiple-choice questions.
The written submissions came from planners, architects, designers and developers (41 percent), individuals (28 percent), state and local governments (22 percent) and community organizations (nine percent). Most people responding to the multiple-choice survey were community members (74 percent).
Key issues affecting apartment amenity included daylight, space, natural ventilation and noise. Respondents said the best elements of apartment living were lower transport costs, lower maintenance and close proximity to dining, recreation, sport and entertainment.
Interestingly, 41 percent of survey respondents named car parking as the least important issue in apartment living. However, the results displayed a disparity between industry and apartment residents, with 57 percent of industry respondents labelling car parking as the least important issue for apartment living while only 37 percent of apartment dwellers did so.
Recently, furore ensued over the Victorian Civil and Administrative Tribunal's (VCAT) rejection of the proposed car park-free Nightingale project in Brunswick. The project had been granted approval by Moreland City Council, but a neighbouring developer challenged the approval through VCAT.
A draft set of guidelines will be developed in the first quarter of 2016, more public consultation will be undertaken and a final set of design guidelines and mechanisms is due to be released mid– to late–2016.
To view the discussion paper or the results of the initial phase of public engagement, click here.