The 2019 Australian Institute of Architects Dulux Study Tour group departed Australia and arrived in Denmark amid concurrent national election campaigns. Placards of candidates line the streets and squares of Copenhagen in an obvious display of democracy in action, but they also embody an enduring tale of Danish values of equality and tolerance.
Throughout the city, democracy is in action through the ways the public spaces are created and used in unusual ways and by disparate groups. For instance, a primary school playground – that is unfenced and faces a main road – is also shared with a drug rehabilitation facility next door. This would ring alarm bells elsewhere in the world, but in Copenhagen the marginalized parts of society are – at least in a spatial sense – not cast out of sight and out of mind from the mainstream.
"There seems to be an all-for-one approach in the openness of the city's public spaces," observed Dulux Study Tour winner Carly McMahon.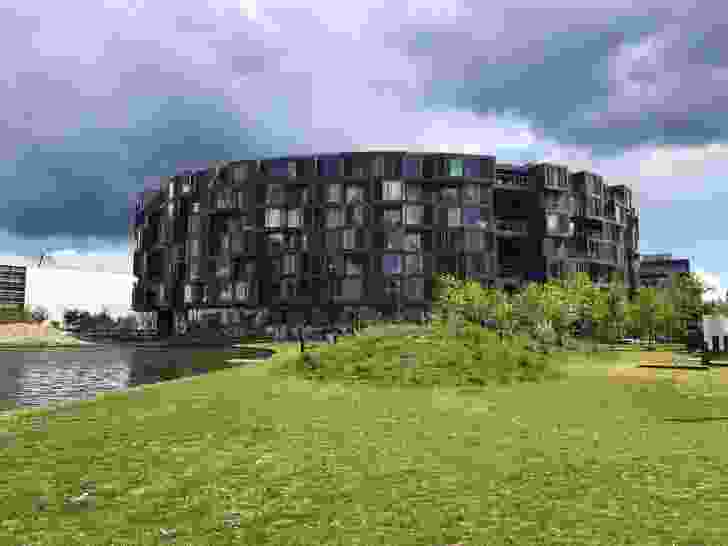 Copenhagen is a city in a state of flux, with constant population growth, a new metro line under construction and a 3.6 million-square-metre development, Nordhavn, masterplanned by Cobe, which will expand the city's coastline into the sea – all of which present both opportunities and challenges for the way public spaces are made.
The group's tour guide Alice Lempel Søndergaard said, "when you build anything in Copenhagen you have to give back to the city, not take from it" – a legacy of Jan Gehl of Gehl Architects, which the tour group visited, as well as the policies of Copenhagen's municipal authorities.
This is an approach echoed by the architecture practices that the group visited on the tour. Jens Øblom from Lundgaard and Tranberg considers the spirit of a place one of the practice's key principles. "Some people will occupy the building, but most will be moving around it," he said. Hence, the practice works actively with their clients – even the private ones – to create meaningful spaces that surround their buildings.
Dulux Study Tour winner Ben Peake observed, "It doesn't sound like there's any difference to what any of us would do but what is different is the willingness of the clients to accept it."
Phillip Nielsen added, "It seems like the design industry has adopted a 'yes, and' approach: 'Can you design a new waste to energy plant?' 'Yes, and let's turn the whole roof into a park and ski slope because there are no mountains in Denmark'" (in reference to Bjarke Ingels Group's CopenHill project.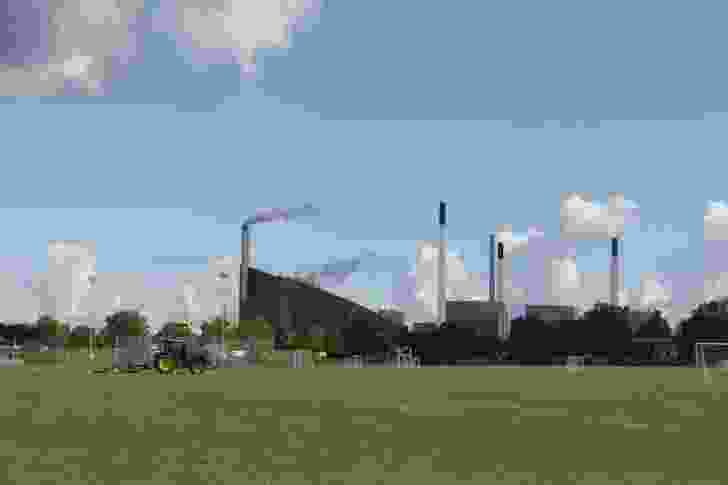 This urbane sense of "giving back" to the city is also observed in the studio and work of Leth and Gori, who occupy a former bakery space in a dormant retail strip. The practice's small front room is given over to an exhibition space, currently displaying the plaster sculptures of Swedish architect Peta Gipp. As Dulux Study Tour winner Alix Smith observed, "This openness allows the shopfront to be active during working hours and simultaneously aims to demystify the practice of architecture; placing the nature of the service we provide as architects alongside bakeries, butchers and coffee shops as a fundamental aspect of sustaining the people of the city."
Jennifer McMaster added, "The thing that I really liked about their work was it had professional ambition, which in a sense is like a public thing. They're experimenting with materials, colour and low budgets. It's giving back to the industry and contributes to the discourse.
Similarly David Thulstrup of David Thulstrup Studio generously shared his experience of running a studio in a state of transition, which for the Dulux Study Tour winners who run their own practices was invaluable knowledge to gain.
When the group visited Cobe Architects, they were shown around the newly developed neighbourhood of Nordhavn – the result of a 50-year project to expand the city's coastline into the sea – housing 40,000 residents and additional 40,000 workers. Cobe moved its studio into the new precinct and opened a café on site.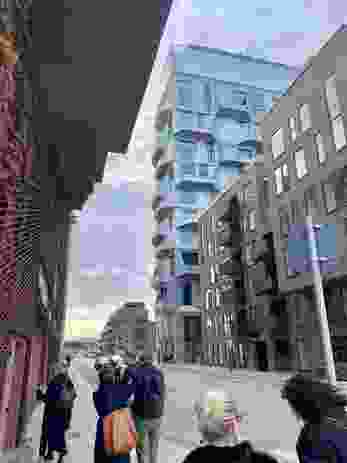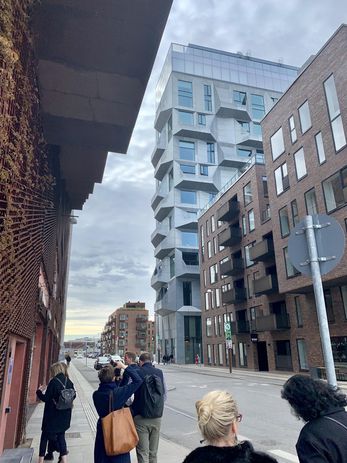 The Copenhagen visit was capped off with a tour of the Bagsværd Church designed Jørn Utzon in 1976, which was also visited on the 2016 Dulux Study Tour. "From the moment we entered the Church with Jan Utzon, who worked on the project with his father, we sensed we were about to experience something special," said Ben Peake. "Every space is supported by an ever-present play of light and shadow."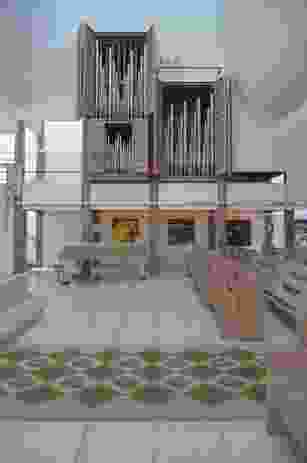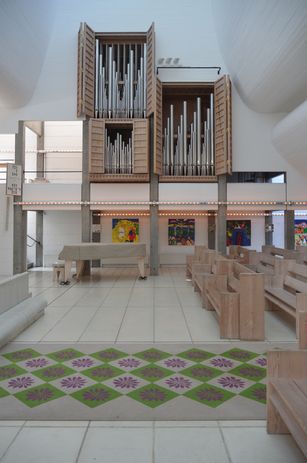 The group were moved to tears when the church organist Jørgen Ellegård Frederiksen spontaneously treated the group to a performance of Beethoven's Pathetique sonata on the piano, which was the last thing Jørn Utzon designed.
"It totally took my breath away – that a building can do that to you is just so overwhelming," said Carly McMahon.
Linda Cheng travelled with the 2019 Dulux Study Tour. Follow #2019DuluxStudyTour on social media and the blog.
Related topics