Griselda Balian is one of the four founding partners of Argentina's BAAG (Buenos Aires Arquitectura Grupal), a practice that has, since its inception in 2007, attracted worldwide attention for its masterful apartment and education projects, hands-on approach, and experiments with prefabrication.
In July, Balian travels to Melbourne to give a keynote address at the annual Housing Futures conference. She spoke with ArchitectureAU about her practice's work in Buenos Aires, her country's housing crisis and the future of urban design.
ArchitectureAU: I understand that you co-founded BAAG while still at university? What drove you to make that leap into starting your own practice?
Griselda Balian: I have always been interested in the relationship between architectual theory and practice, that is, between what I studied at university and the real work of an architect. We think of architecture as a tool to think and do.
In Argentina most students work while at university. In my case, after having worked in several studios, the Casa Scout project appeared, and my partners and I decided it was the right moment to start our studio.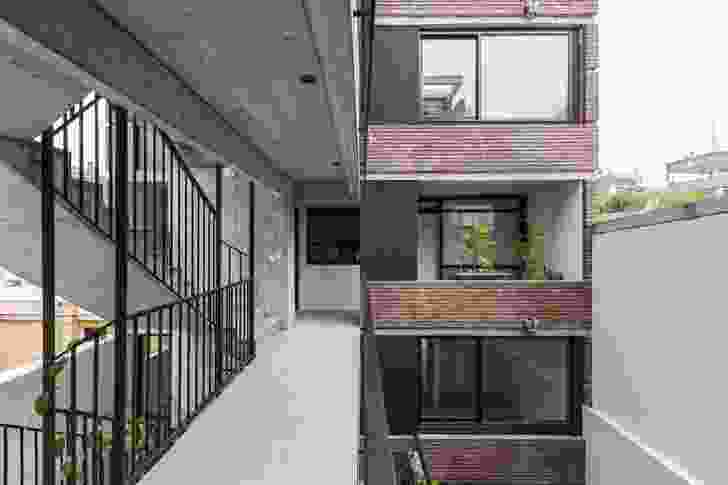 AAU: In Australia many, if not most, young practices start out designing single detached houses. BAAG, on the other hand, seems to have largely done multi-residential projects. Has this been a conscious decision, or does it just reflect where demand is in Buenos Aires?
GB: I understand that in Australia the urban expansion model is towards the suburbs. In Argentina the middle-class prefers to live in the city, mainly in a multi-residential buildings or collective housing. When we first started working, we didn't have any opportunity to build single detached houses, but it wasn't something we were even looking for, either.
We began with multi-residential projects, and it was there that we found a great place to work, focusing on our interest in the relationship between the building and the city.
AAU: How would you characterize the architectural scene in Buenos Aires today? Which practices are doing the best work?
GB: The current scene in Buenos Aires has many facets. On the one hand, there are public competitions promoted by government to build housing developments, and, on the other hand, there are large-scale and small-scale developers. From my point of view, it is the small-scale studios that are generating the greatest change in the city neighborhoods, mainly by densifying with quality.
AAU: Like many other places around the world, Argentina is in the midst of a housing crisis, with more than 25 percent of people reportedly with inadequate housing. What, if anything, can architects do to meet this challenge?
GB: I think the challenge for architects is to raise awareness about the housing problem in Argentina. There are many architects that combine their professional practice with teaching at the university and doing research – this is key to understanding that the inadequate housing problem is a political and an economic issue. It is fundamental that the new generation of architects to be in government positions are trained to have a solid background about strategic ways of dealing with social housing.
AAU: What are some new housing models in Argentina? What do you think the future of housing will look like?
GB: The city of the future will definitely be dense, so it is interesting to see the Argentine housing densification models. In Buenos Aires specifically there is a new urban planning code that allows for many more square meters to be built in each lot [compared to what was allowed previously]. That means it is going to be a much denser city in the future. There is an important growth in the suburbs, and there are also many private residential resorts around the city, but I think that the greatest growth is expected in traditional neighbourhoods in the core of the city.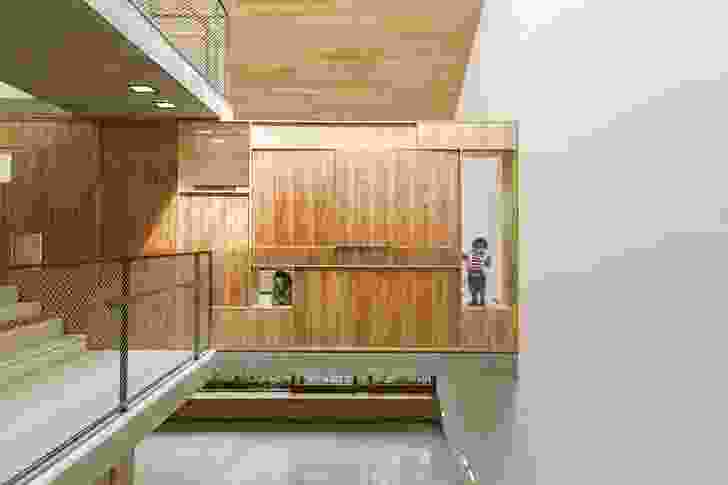 AAU: BAAG's description for the project Aráoz 967 mentions the surrounding "PH" and "chorizo" houses. Could you explain what these housing types are, and how they inform your practice?
GB: In Buenos Aires there is a traditional type of house called "casa chorizo", built during the early twentieth century. In those houses all the rooms were built in a row and open to a patio. That patio generated a traditional way of living that is still present in our days. Then, the "PH" is another typology that clusters in the same lot a few houses sharing the entrance and the hallway.
AAU: The Casa Scout project functions as the Scout Group Headquarters and yet the architecture looks to have a very residential feel – did you intend to bring a residential design language to the project?
GB: Casa Scout is not a residential house, but the scouts refer to it as "the house." This is a not a traditional educational institution. It's a place for socializing, like playing, chatting, doing recreational activities, all these activities are more connected to a house than an institution.
AAU: Many of your design statements discuss how your housing projects make an "urban statement" or act as "urban artefacts". Do you see this as something architects should strive for in the residential space?
AAU: Yes, I believe that projects transform the city and the interrelationship between private spaces and the street. In order to build in the city, architects need to intermediate between public and private spaces. We have to create more friendly environment and avoid erecting new barriers.
AAU: Finally, could you tell us a little bit about your day-to-day practice? Any exciting projects on the horizon?
GB: At the moment, we are very excited about a new networking building. We are also starting another multi-residential project, and finishing a detached house in the suburbs.
I would say we are a versatile team involved in architecture competitions, multi-residential housing projects and teaching. These working dynamics are what keep us passionate and motivated.
Housing Futures is organized by Architecture Media (publisher of ArchitectureAU) with Planned Cover as major partner and Allegion as supporting partner. Architects can earn five formal CPD points. For more infomation and the full program, click here.
The conference is part of Design Speaks, a series of talks, seminars, forums and conferences on and about architecture and design, for design professionals and their clients and interested members of the wider community.
Related topics