Denton Corker Marshall completed a new gateway to Hobart's war memorial precinct in time for the 2019 Anzac Day celebrations this March.
The four-metre-wide, 200-metre-long Bridge of Remembrance traverses a major road and connects two of Hobart's most significant public spaces – the Queens Domain and the Cenotaph precinct on the shores of the River Derwent. Since it crosses one of the main roads into Hobart, the bridge doubles as an entrance portal to the city.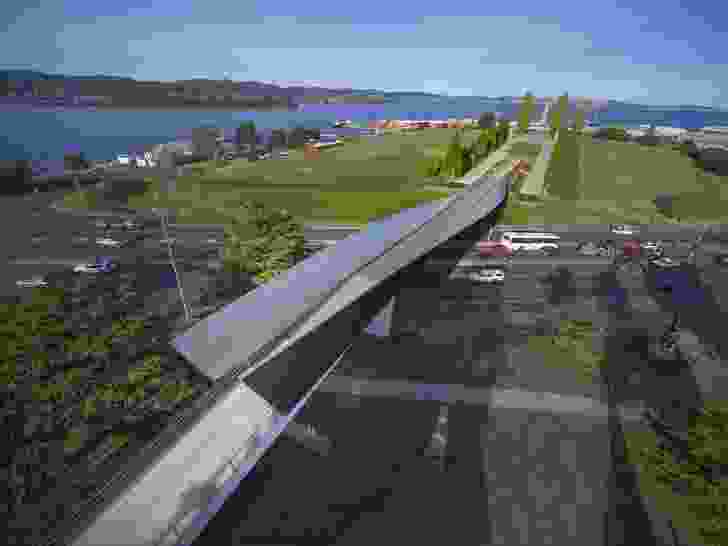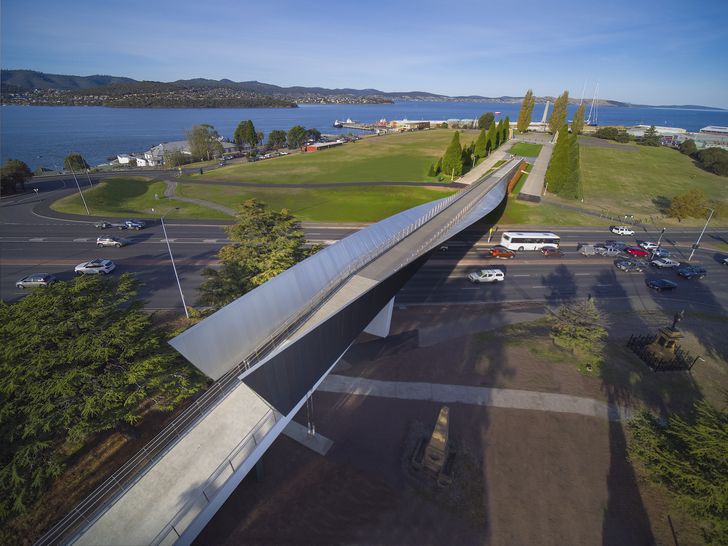 Neil Bourne, Denton Corker Marshall director, said "The design is respectful to the sensitive cultural heritage and environmental values of the site. It is elegant and restrained while being open to multiple interpretations, providing the space, physically and mentally, for people to pause and reflect."
The pedestrian and cycling bridge is clad in two "twisting planes" that "echo each other" as they rise from the eastern point and rise into the air. From the west, these planes present as "wings" that frame the road.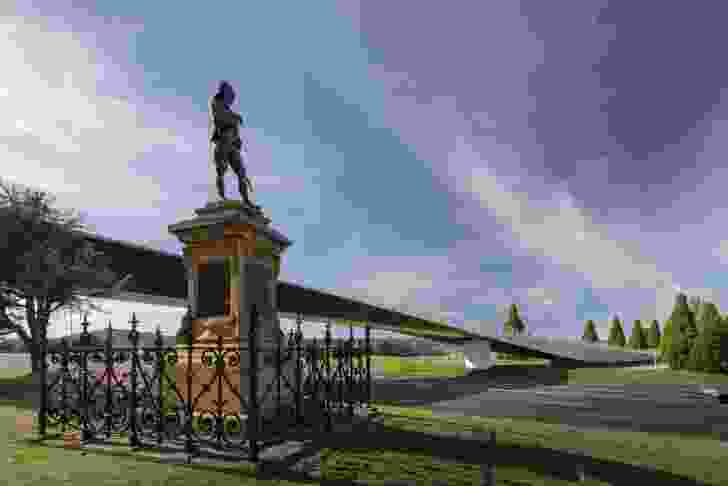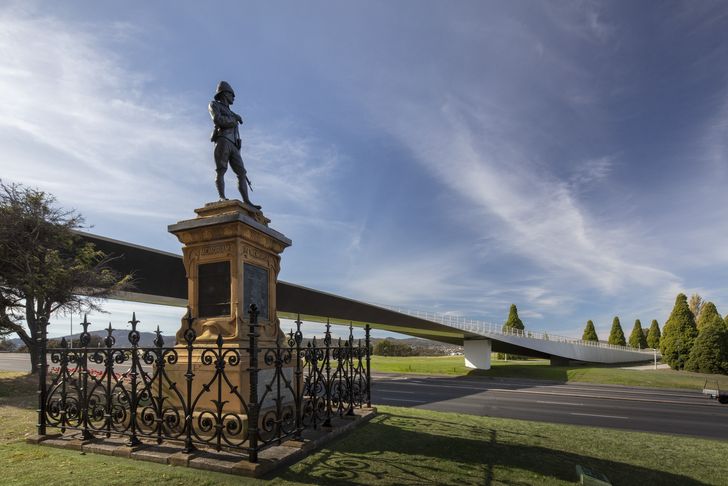 Denton Corker Marshall was selected to design the bridge after a public expressions-of-interest and tender process. The practice partnered with local practice BPSM Architects, Arup and Inspiring Place.
A series of construction delays and false starts meant the bridge was not completed in time for 2018's Remembrance Day, as was originally intended.
Construction of the bridge was funded by the federal government's Centenary Public Fund.
Related topics