Design competition for new Adelaide contemporary art gallery forthcoming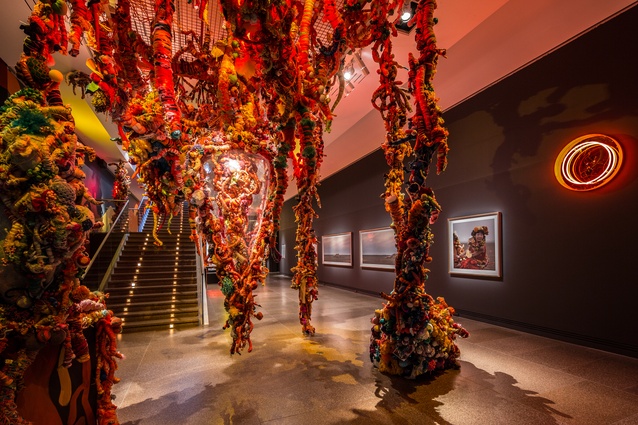 Adelaide is a step closer to getting a new contemporary art gallery at the site of the old Royal Adelaide hospital, following the announcement that an international design competition will be launched in October.
Under the working title Adelaide Contemporary, the Art Gallery of South Australia-affiliated project would include a new building on the site of the newly vacant hospital, along with public space and a sculpture park designed to "interweave art, education, people and nature."
The proposed development would integrate the city, the new building and the historic Botanic Garden, while making the most of the Art Gallery of South Australia's collection.
The existing North Terrace gallery space is "bursting at the seams," according to a statement from the gallery, with capacity to display just two percent of a collection of more than 42,000 works of art valued at more than $760 million.
The gallery's director, Nick Mitzevich, said the new gallery would make a national and international impact.
"As its name suggests, Adelaide Contemporary encompasses contemporary art," he said. "But more than that, it is about a contemporary attitude to art, education and entertainment – one that encompasses Aboriginal Australia and the state's collection.
"It is a contemporary approach to defining a truly authentic cultural identity built from our own 135-year cultural legacy."
Following the establishment of a steering committee to assess the viability of a new contemporary space in 2016, the state government has committed $1.9 million to stage one of the project, part of which will be the design competition.
To be managed by specialist architectural competition firm Malcolm Reading Consultants, the design competition will begin accepting expressions of interest in October. A shortlist of the best entrants will be announced in December and the winning team revealed in May 2018.
The competition jury will be chaired by eminent Australian arts administrator Michael Lynch.
"The search for a team to drive this project forward is an exciting first step in what will be a game-changer for our state," said Premier Jay Weatherill. "To have an inspiring arts and cultural landmark will not only enliven public spaces and draw people into the Botanic Garden and Parklands; it will help build confidence in our ability to be a global innovator in this space."
The announcement of the design competition follows this week's revelation that the government will assume control of the redevelopment of the old Royal Adelaide Hospital, having dumped plans for a private developer-led development that would have seen more than 1,000 apartments built on the site.