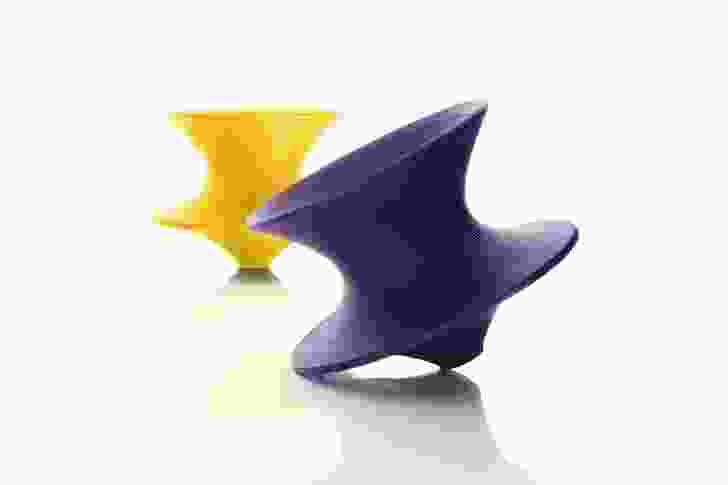 Spun chair by Thomas Heatherwick
Because of its rotational symmetry, the Spun chair can rock from side to side, or around in circles, when leant on its side. The comfortable seat manufactured by Magis and designed by Thomas Heatherwick is made from plastic and available in three colours.
Corporate Culture
+61 3 9066 1177
corporateculture.com.au
Ronstan greening systems
Ronstan Tensile Architecture has launched four new modular cable trellis systems that provide essential support for climbing plants. The all-stainless systems are fully resolved and easy to install.
Ronstan Tensile Architecture
1300 131 520
ronstanrigging.com
Nestrest hanging lounger
The nature-inspired teardrop-shaped hanging pod by Fred Frety and Daniel Pouzet cocoons users in their own private, intimate space. The pod is created from a new weave of Dedon fibre. The Nestrest won the 2011 Good Design Green Product Award.
Domo Collections
+61 3 8803 8870
domo.com.au
Infrared Vireoo outdoor heater
Combining outdoor table and built-in infrared heater, Vireoo radiates heat from the feet up through the rest of the body. The weather-resistant heater features built-in motion sensors, meaning it only engages when someone is occupying the table, and automatically shuts off if no movement is detected for three minutes or more.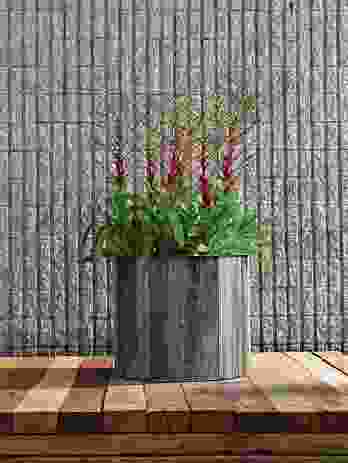 The Cool Stuff Company
+61 2 9944 6788
thecoolstuffcompany.com.au
Pailing Planter
This Robert Plumb-designed planter has a galvanized steel lining and claddin of recycled fence palings. It's a timeless and original piece that suits the Australian aesthetic. The planter is available in three sizes.
Robert Plumb
+61 2 9316 9066
robertplumb.com.au
Water retention and detention
New housing estates are in a unique position to implement the latest water retention and detention techniques. An underground water tank, supplied by KHD, is one such application. The Port Pirie project shown here holds over one million litres of water.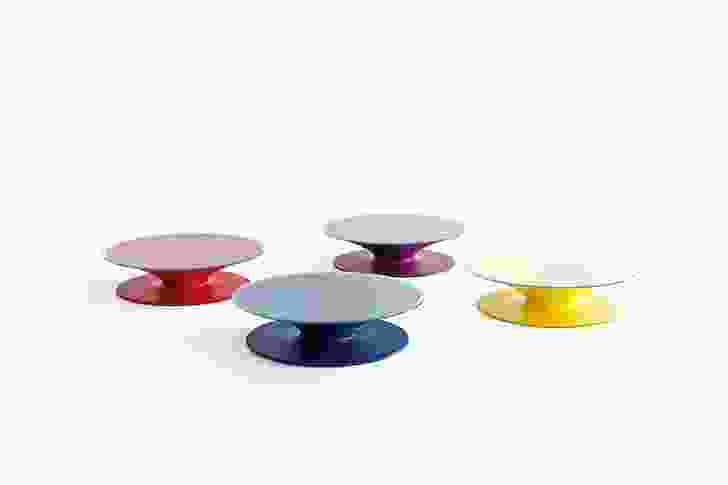 KHD Landscape Engineering Solutions
+61 3 9822 2748
khdlandscapesolutions.com.au
Vortex side tables
Designed by Swedish design office Claesson Koivisto Rune for Arflex, these coffee tables are made in lacquered and polished plastic. Because of their shiny, curvy surface, the tables can appear to reflect light and make shadows, creating a strong aesthetic. The tabletops are made from glass.
Poliform
+61 3 8420 0800
poliform.com.au
Campo Outdoor luminaires
Hess's Campo outdoor luminaires create the atmosphere of an outdoor space inside. They are ideal for projects where soft illumination is needed without the disturbing glare of direct lighting systems. At the Farrell Learning and Teaching Centre in St Louis, USA, Campo lights were installed with an aluminium sail, and a finned lower housing was reflected in a pole-mounted luminaire and in a wall-mounted fitting.
JSB Lighting
+61 2 9571 8800
jsblighting.com.au
Related topics