Bloompot
Designed by Rob Slewe of the Netherlands, Bloompot is characterized by its simple but classy design and its versatility. The pot can connect to water or sprinkler systems through the port in the bottom of each pot. This port is also the drain for the flowerpot, which enables water to bypass the electricity.
Cafe Culture
+61 3 9699 8577
cafeculture.com.au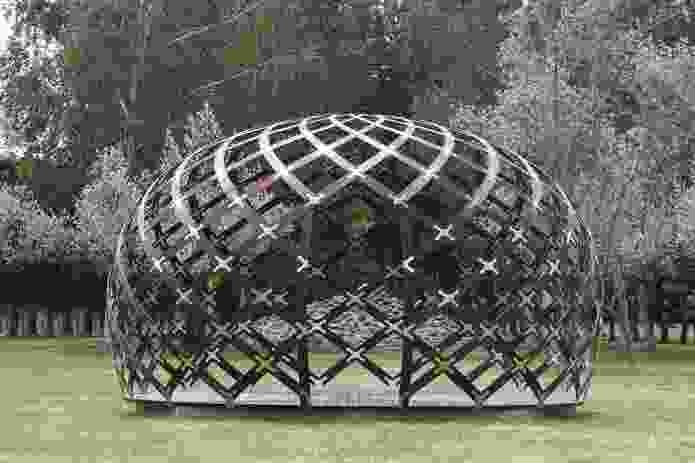 Dream Space dome
The Dream Space dome can be used for a range of functions – as an external gazebo for a garden sanctuary or a lightweight frame for an attractive shelter. The wood used for the dome is only five millimetres thick, yet it is a remarkably strong and stable structure. The junctions are aluminium-plated and fastened with rivets.
David Trubridge
+64 6 6500 204
davidtrubridge.com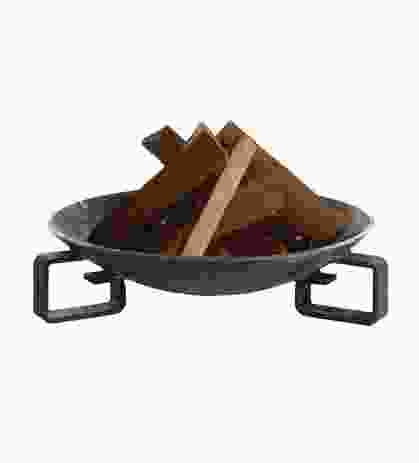 Brad and Angelina fire pits
Just like the superstar himself, the Brad pit is bold and striking. Constructed from twelve-millimetre mild steel, the Brad and Angelina fire pits are an instant outdoor fire for the cooler months. The design means it can also be used as a low rustic planter. The fire pits are ideal on gravel and sandstone surfaces.
Robert Plumb
+61 2 9316 9066
robertplumb.com.au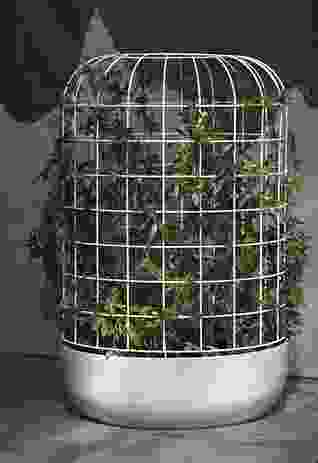 White Gold planters and pots
The White Gold collection is the result of a collaboration between Domani and Stefan Schoning. The white pots have white wire frame grilles and are available in various sizes. The planters and pots are suitable for indoor and outdoor use. As well as planters and pots, the collection includes chairs, tables and lamps.
Parterre
+61 2 9356 4747
parterre.com.au
3D feature panels
Amoeba 3D feature panels are an innovative alternative to common building materials such as MDF, cement sheeting and particleboard. The panels are 100 percent waterproof in their raw form and are also lightweight and contain temperature and acoustic insulation properties.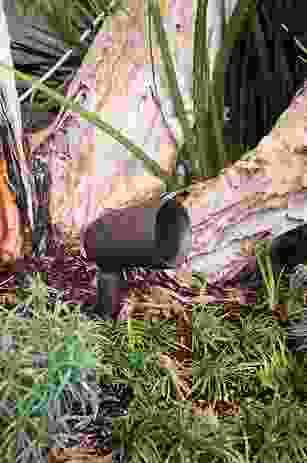 Lump Sculpture Studio
+61 3 9489 4766
lump.com.au
The Landscape series
The Sonance Landscape series combines strategically placed "satellite" LS47/67 SAT speakers hidden in garden beds or foliage with a subwoofer enclosure which is buried underground. An earth-coloured hood disperses sound perfectly. The result is a landscape that immerses its guests in the highest quality sound.
Amber Technology
1800 251 367
ambertech.com.au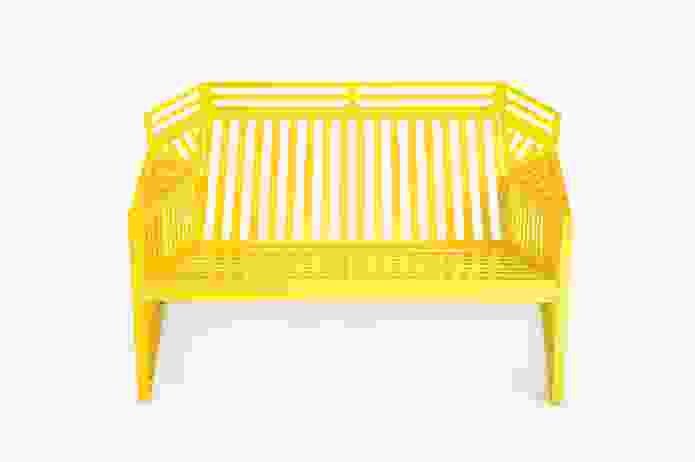 Wing lounge chair
The Richard Schultz Wing chair is an updated, outdoor version of the traditional wing chair. The chairs are designed to be bolted in place if desired and all connections are welded, creating a strong product that can be used in residential and commercial applications. The chairs are available without pads, or with full pads, seat and back pads, or just seat pads.
FY2K
+61 2 8399 1644
fy2k.com.au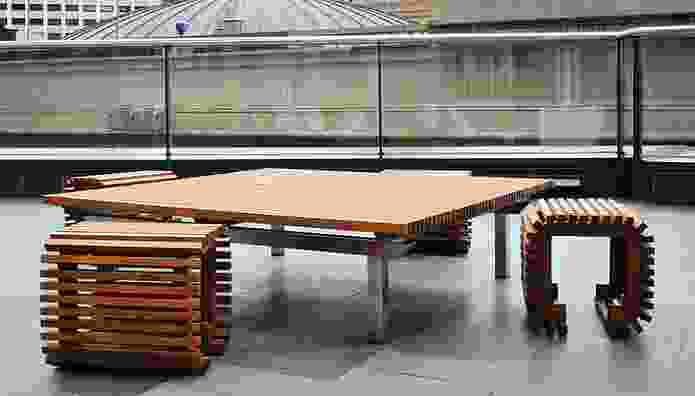 Dek outdoor seating
Dek is a contemporary outdoor bench/table/seating product for commercial or residential environments. Dek can be used as a bench for public seating or as a low table for outdoor entertaining. Constructed using a stainless steel frame and hardware slats, Dek can be specified in custom timbers and finishes.
Blok Furniture
+61 7 3876 4422
blokfurniture.com.au
Find more landscape products on Selector.
Related topics