Perchées Lamp
The Perchées lamp is part of Elise Gabriel's L'etreinte collection. The lamp is made using Zelfo, a new material composed of cellulose which moulds tightly onto the material on which it dries. The lamp's extended and opalescent volumes highlight Zelfo's delicate qualities.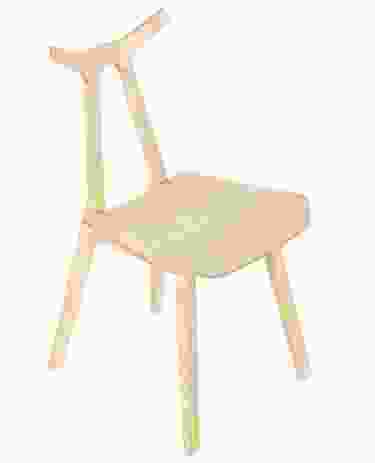 Galerie Gosserez
contact@galeriegosserez.com
www.galeriegosserez.com
Nara Chair
Designed by Shin Azumi (London and Tokyo) the Nara chair is now available from Great Dane, along with other pieces from the Frederica range. The name, Nara, refers to a Japanese city famous for its free-roaming deer – the shape of the back of the chair mimics a deer's horns.
Great Dane
+61 3 9510 6111
www.greatdanefurniture.com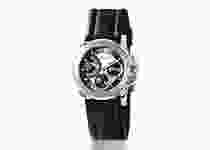 Negative Chair
Designer Elliot Bastianon has created a chair from timber, but with flexible elements. When sat on, the loose slats of the seat and backrest yield to the person to create an experience rather than just a simple act. The design is also eco conscious, using only plantation timber and low-solvent glues.
Negative Space Design
+61 421 735 399
www.n-s-d.com.au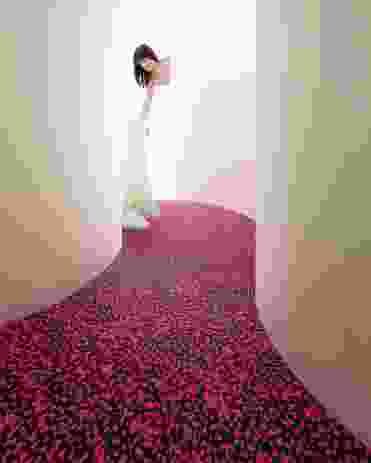 Forbo Flotex Sottsass
This contemporary and unique flooring collection was designed by the late Ettore Sottsass and his creative partner Christopher Redfern. Bacteria, shown here, is optically challenging, appearing close up as amoebic forms that sway and shift, yet from afar they look like a constellation of stars.
Forbo Flooring
1800 224 471
www.forbo-flooring.com.au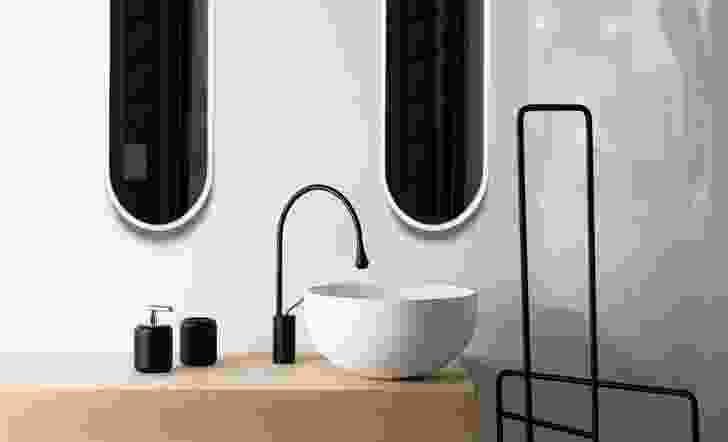 Gessi Goccia Bathroom
The new Gessi Goccia bathroom range is inspired by the fluid lines found in nature. This range of elegant basin mixers and showerheads encompasses an impressive mix of models, materials and finishes, with each design available in chrome, white, brushed chrome and black finishes.
Candana
+61 2 9389 8631
www.candana.com.au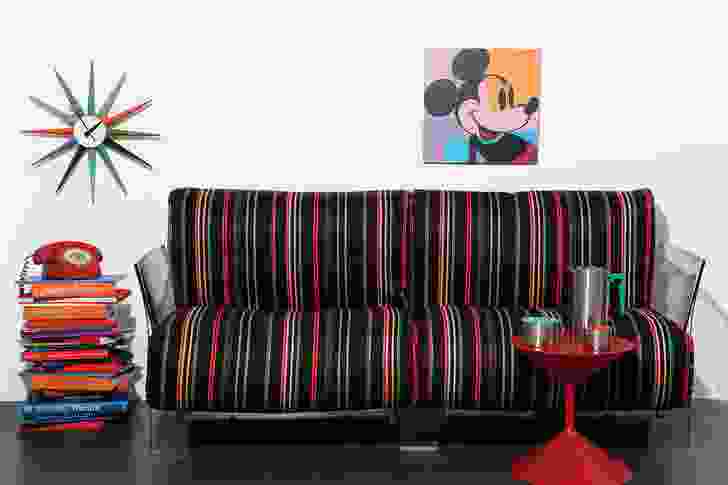 Kartell Pop sofa
Kartell's Pop sofa and armchair collection is now available with limited-edition Paul Smith fabric covers. Designed by Piero Lissoni with Carlo Tamborini, the sofa is elegant and comfortable and will fit into a young and dynamic environment. The sofa is available as a single, two- or three-seater.
Space Furniture
+61 2 9369 3711
www.spacefurniture.com.au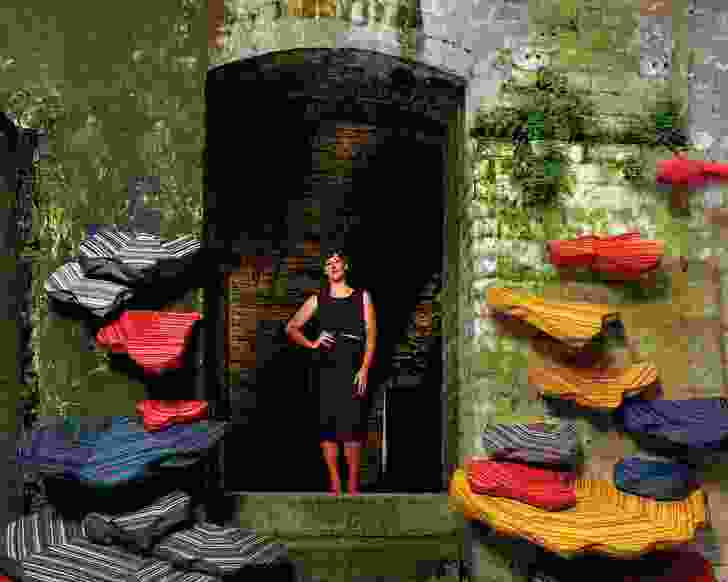 Dino Stripe
The new Dino Stripe fabric range was designed in collaboration with Dinosaur Designs. To launch the range, jeweller and designer Liesl Hazelton created Fungi Sporalis, an installation in a disused factory. Here, the colour and texture of the fabrics are juxtaposed on weathered concrete.
Woven Image
+61 2 9913 8668
www.wovenimage.com.au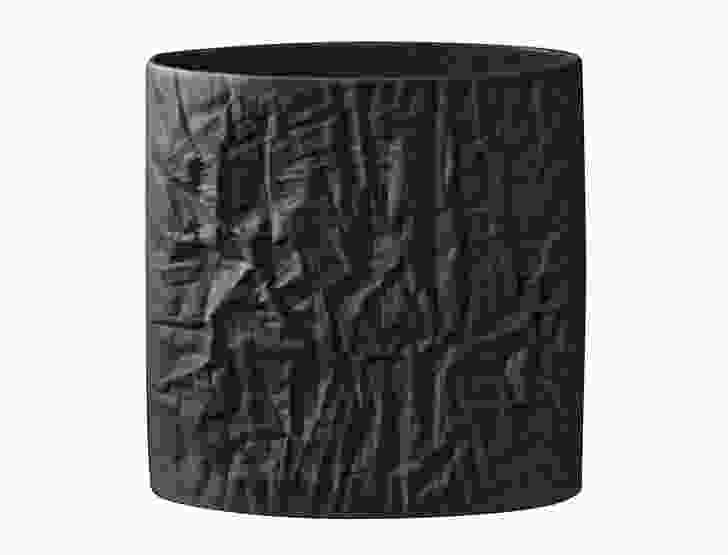 Structura paper vase
The late painter and artist Martin Freyer designed the Structura paper vase in 1967, yet it still remains relevant and contemporary today. Reminiscent of crumpled paper, the vase's surface creates light and shadow thanks to irregularities in the relief forms. It is made from porcelain, with a matt finish.
Rosenthal Studio-Line
1300 852 022
www.rosenthalchina.com.au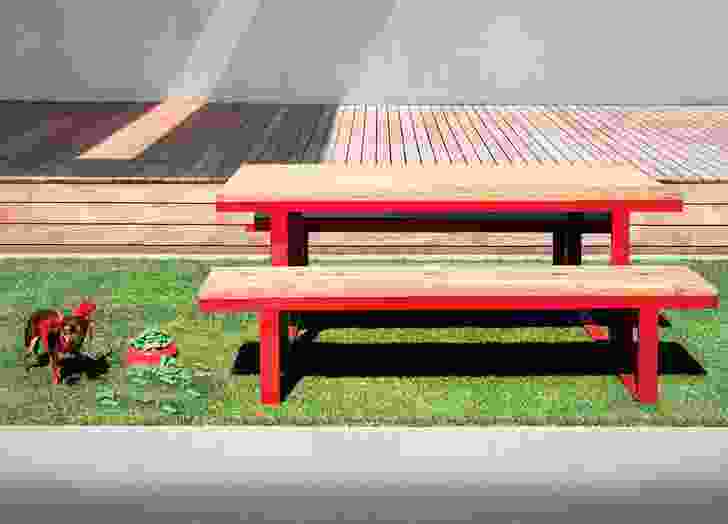 Sandy table
Made by hand in Australia, the Sandy table has a bold, hard-wearing profile and fits in well with the natural outdoor environment. The top-mounted timber surface is complemented by matching benches and a choice of powdercoated or brushed steel frame.
Iluka Furniture
+61 3 9553 6169
www.ilukafurniture.com.au
Polia wall lights
Designer Manuel Vivian has designed the Polia wall light for Axo Light. The lights are wall-mounted and appear to unfold like an open book or accordion. The light is available in two sizes and three styles – textured white varnished metal, white with basalt grey and a rusted "Corten" colour.
Studio Italia
+61 3 9690 4155
www.studioitalia.com.au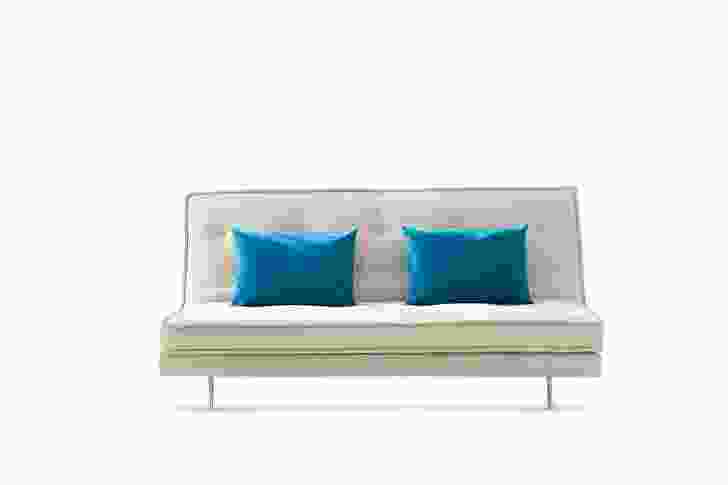 Nomade Express sofa bed
This stylish parallel sofa bed uses comfortable Bultex foam for the back and seat cushions. The back easily folds down to form a bed and the cushions can be removed or used as pillows. The frame is supported with tubular steel and aluminium feet. The Nomade sofa is available in a range of colours and fabrics.
Domo Collections
+61 3 9277 8888
www.domo.com.au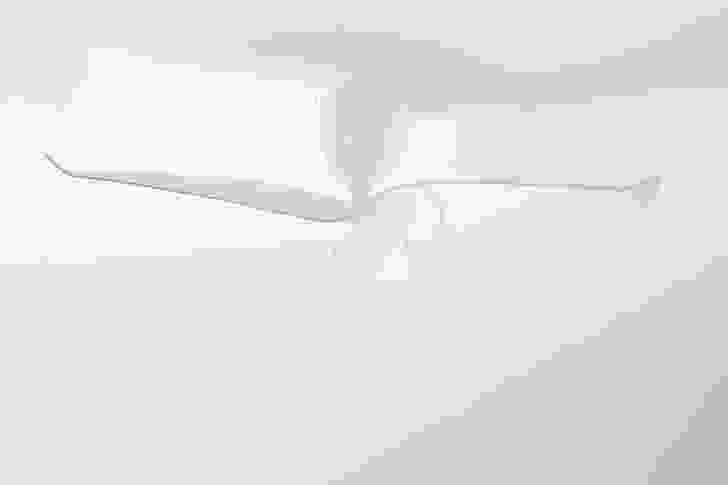 Aeratron fans
The noiseless movement of Aeratron fans is the result of a design inspired by bird wings. The optimized contours of the blades elimate drag and swirl and cut out sounds caused by wobbling and vibration. The fans use only 10 percent of the electricity used by a conventional ceiling fan.
Aeratron
info@aeratron.com.au
www.aeratron.com.au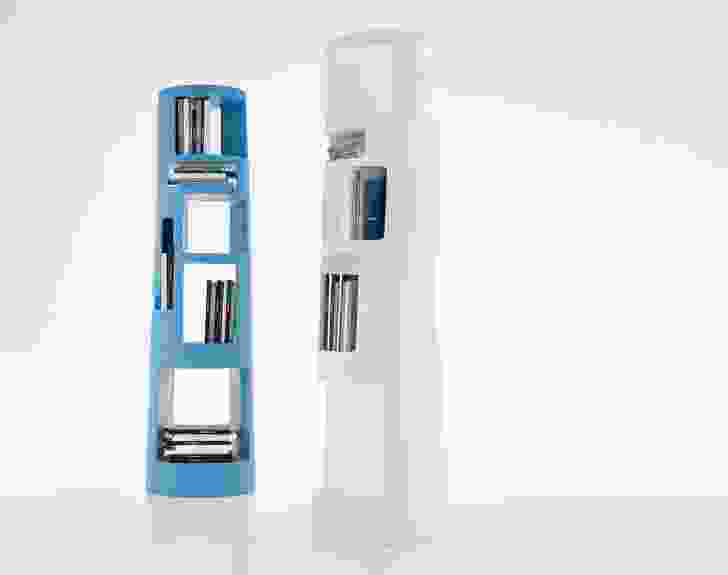 Babel bookshelf
Designed by Italian Mario Mazzer for Bonaldo, Babel is a five-tier bookshelf with a trunk-like, conical shape. Though it is made of plastic, the surface has irregular lines, giving it a natural texture. Babel is made of fully recyclable moulded polyethylene and is available in hot pink, blue, white and grey.
Cafe Culture
+61 2 9699 8577
www.cafeculture.com.au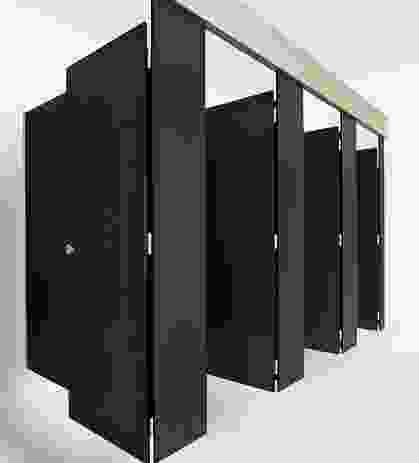 Waterloo Horizon system
The Waterloo Horizon suspended toilet partitioning system features no floor mounts and hangs from an anodized aluminium beam. It is easy to clean and extremely functional. The system can be manufactured to specifications, making it ideal for refurbishments and new developments.
Waterloo
+61 2 6334 3222
www.waterloosystems.com.au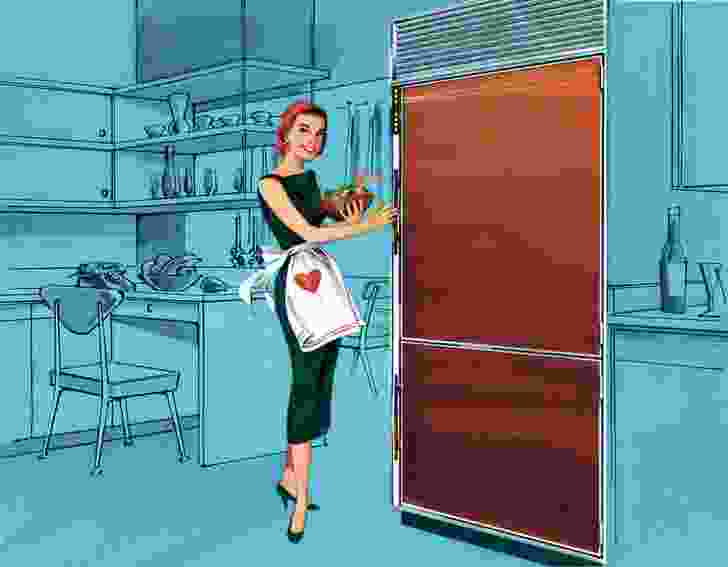 Sub-Zero/Wolf appliances
Since 1943, Sub-Zero has been manufacturing premium built-in refrigerators – its units have profoundly changed kitchen design. The company recently exhibited its latest range at the Living Kitchen show in Cologne, Germany.
Multyflex
+61 3 9421 0232
www.multyflexcom
Related topics