The Sunshine Coast Council has announced the winner of its competition to design a public toilet for the town of Kenilworth, Queensland.
The winning entry was Canistrum from Maleny-based designer Michael Lennie, who has been awarded a prize of $10,000. Lennie was selected from a field of almost 200 entrants from around Australia.
Australian creatives, from qualified architects to students, were asked to conceptualize a building that would generate a sense of pride and become a drawcard for visitors to the rural community. In addition, the building was required to be elevated at least four metres off the ground, due to seasonal flooding.
Lennie said his entry was designed to be both art and a functional public toilet for Isaac Moore Park at the gateway to the town. The word "canistrum" is Latin for wicker basket and Lennie describes Canistrum as "an unfinished basket reflecting an unfinished history."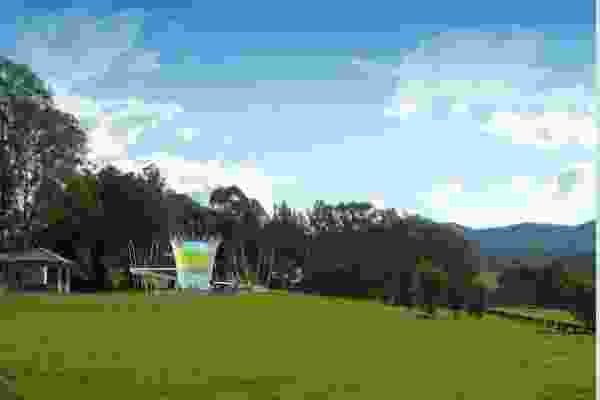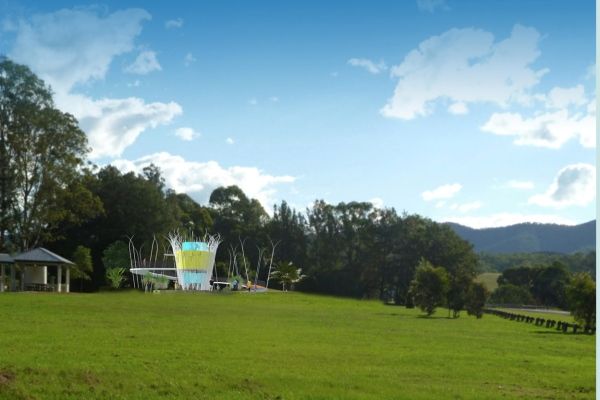 "It brings ancient craft into the future public domain," Lennie said in his entry's statement. "Its bold and vibrant colours create a striking effect against the Kenilworth Conondale Ranges' tree line."
The winning entry was selected from a shortlist of 12 entries by a judging panel that included architect John Mainwaring, Division 10 councillor Greg Rogerson, South Australian sculptor Greg Johns, Sandy Conte and Shirley Moreland, president of Kenilworth Arts Council.
Mainwaring said the winning entrant delivered on the competition's goal of producing an iconic, innovative and functional public artwork.
"In an abstract sense, the work celebrates both the Indigenous and European cultures as well as the unique natural environment of Kenilworth," he said. "It provides a strong gateway statement reflecting the creative identity and character of the Kenilworth community."
The Sunshine Coast Council will now work with the winner to develop detailed construction plans from the winning concept, including a feasibility analysis to investigate costs, budget availability and construction schedule.
Related topics