Urbis: Why architecture?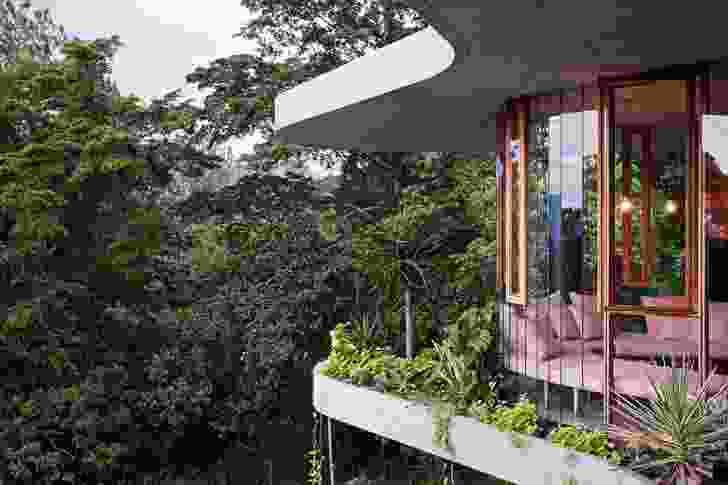 Jesse Bennett: I became an architect because I wanted to develop my creativity and practical skills, and I liked the idea of being able to positively contribute to people's happiness through design.
Urbis: If you hadn't gone for architecture, what would you most likely have done?
JB: Honestly? I don't think there was ever another option for me. It was only ever architecture. Being a daredevil motorcycle rider would have been cool though.
Urbis: What is the best thing about what you do?
JB: My design philosophy is to create joyful spaces that inspire and enrich daily life – so I guess if I could leave a legacy of buildings that achieve this aim – I would be a very happy dude.
Urbis: Why do you think there is a movement for the architect to be more involved with the construction of their own projects?
JB: The only way for the architect to have serious influence over the completed building is to be more involved in the construction process.
Once I've completed a design, I find I am so passionate about the projects that I want to see it come to life, and I want to be a part of the on-site discussions on how to build it – I don't want to just leave it up to someone else.
Urbis: Tracking the origin of building materials, mitigating urban heat islands, managing waste water properly… what other environmentally responsible methods do you think architects should keep in mind when building?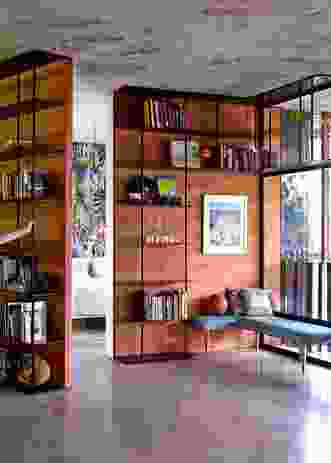 JB: Designing for the climate of the site is a huge environmental responsibility for architects. For example, in Cairns, it's the norm to build houses that require 24/7 air-conditioning – which I don't believe is healthy for humans and is certainly destructive for the planet. Architects should be trying to find solutions to living comfortably in environments without the need to rely on mechanical heating or cooling systems.
Urbis: What are you working on at the moment?
JB: A couple of exciting small housing concepts that I'm really passionate about. We are also expanding our line of fittings and fixtures to perhaps include some custom furniture items.
Urbis: Tell us about your furniture and hardware design… how much of this did you do in your house (The Planchonella House – winner of the 2015 Australian House of the Year award)?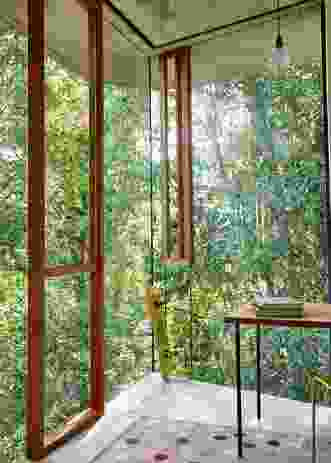 Anne-Marie Campagnolo: We designed and crafted most of the furniture in the house, including the pink sofa, the dining table, bookshelves, bed, and the kitchen and dining booth.
We also designed quite a lot of hardware – in particular the black glass fittings and sliding glass tracks.
Urbis: Tell us about some of the drivers and influences for the interior?
AMC: My main objective was to create a joyful, simple space that would feel comfortable and reflect our personalities. The mid-century modern style of the house was, of course, a huge influence. I used a bright palette with warm timber and playful art pieces to balance the concrete and glass materials.
Urbis: Were there any major ideas or forms that you discarded before arriving at what is there in the photos?
AMC: Not really, most of the main ideas and forms remain true to the first stages of design. The only major change was the space where the pink sofa sits was originally a dining room!
Urbis: The interior is very eclectic but remains rather concise. How did you mix so many different eras, and influences without it becoming… jarring?
AMC: I am a bit of collector/hoarder and I'm influenced by many facets of design and experiences – from fashion, jewelry and architecture, to philosophy and travel. I love to go to garage sales, poke around at second-hand shops and I basically live on Etsy. All that being said, I'm also a huge believer in the power of a tight edit - so I always fill spaces up and then eliminate the superfluous so that there is just enough to create the mood and style I am seeking.
Urbis: What are your favourite parts/nooks/rooms in the house?
JB: The dining booth. The large windows behind the booth catch the breezes in summer, and in the winter it receives beautiful angles of sun.
AMC: The pink sofa and lounge area. The sofa is really comfortable and has great views of the city and tropical rainforest. It's a very serene space.
Read Shaneen Fantin's review of the Planchonella House.
Related topics