Float sofa
The high-backed Float sofa, designed by Karim Rashid for Sancal.
Ke-zu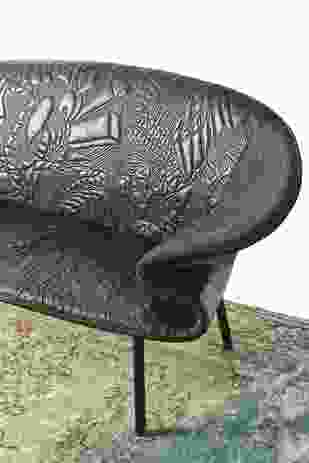 1300 724 174
kezu.com.au
Doodle sofa
Designed by Swedish design collective Front for Moroso, the Doodle sofa takes the shape of a folded semicircle with "doodles" embroidered on the cover.
Hub Furniture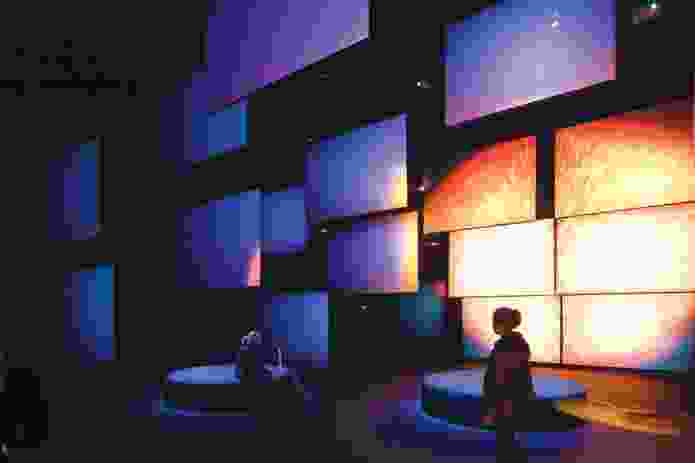 +61 3 9652 1222
hubfurniture.com.au
Foscarini installation
Using the language of film, Foscarini told the story of an imaginary journey through the flow of time and space in a series of three-dimensional acoustic environments.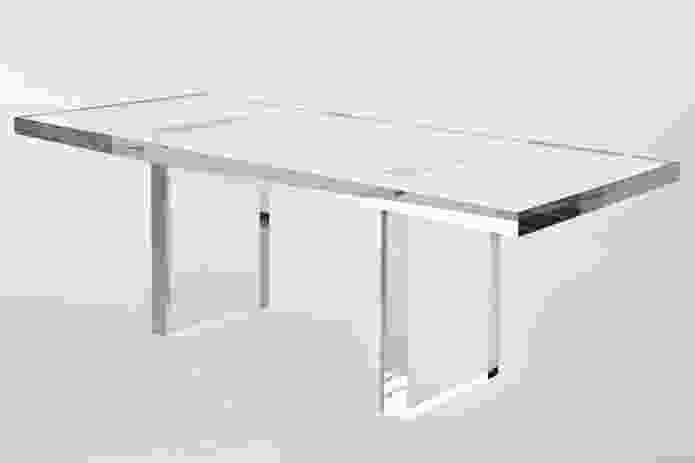 Space Furniture
+61 2 8339 7588
spacefurniture.com.au
Invisible table
Kartell's Invisible table, designed by Tokujin Yoshioka, is a significant technological innovation. Despite its lightweight appearance, the table weighs twenty kilograms.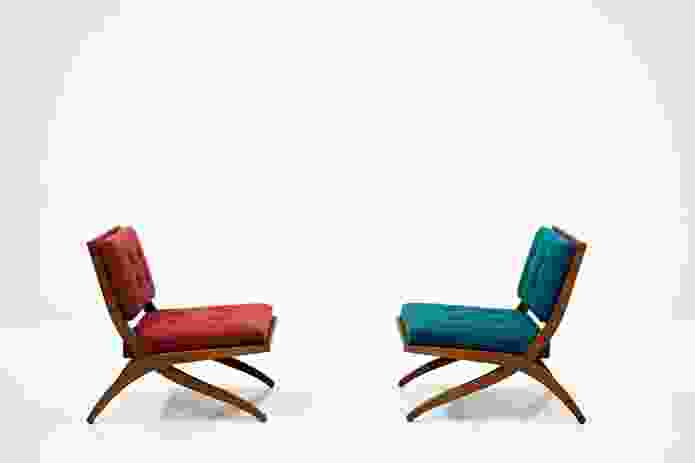 Space Furniture
+61 2 8339 7588
spacefurniture.com.au
Bianca armchair
Tacchini has re-released the Bianca armchair designed by Franco Albini in 1939 as an addition to the furnishings of the Villa Monzino on Lake Como, near Milan.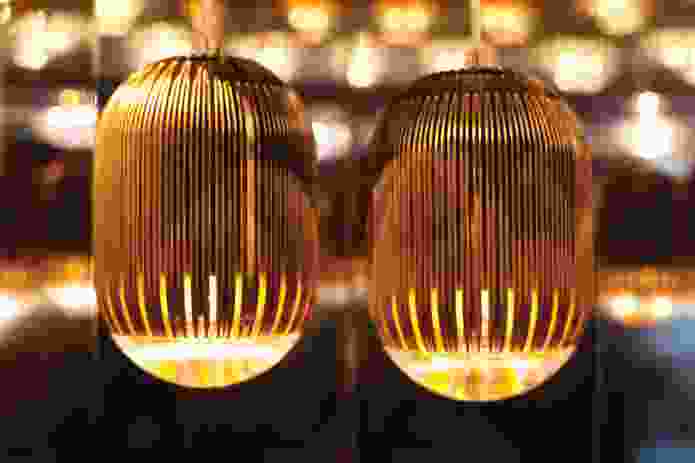 Stylecraft
+61 2 9355 0000
stylecraft.com.au
Fin light
The pill-shaped aluminium pendant light by Tom Dixon incorporates usually invisible electrical components into its design.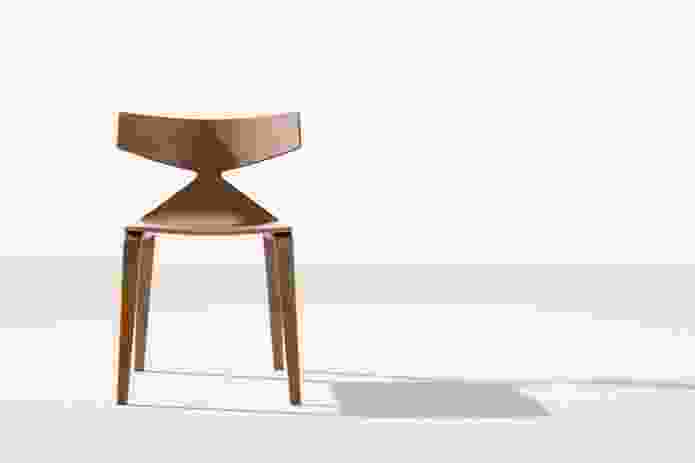 Dedece
+61 2 9360 2722
dedece.com
Saya chair
Designed by Lievore Altherr Molina for Arper, the Saya chair, in oak and finished in teak, has a strong, almost graphic silhouette.
Stylecraft
1300 306 960
stylecraft.com.au
Shanghai armchair
Inspired by old-style club furnishings found in the Orient in the roaring 1920s, this armchair was designed by William Sawaya for Sawaya & Moroni.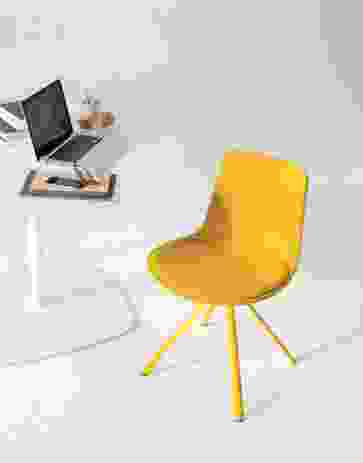 Hub Furniture
+61 3 9652 1222
hubfurniture.com.au
Lottus chair
By Spanish brand Enea, Lottus is a chair in plastic with a series of options, including metal legs and an upholstered seat, and a large range of colour choices.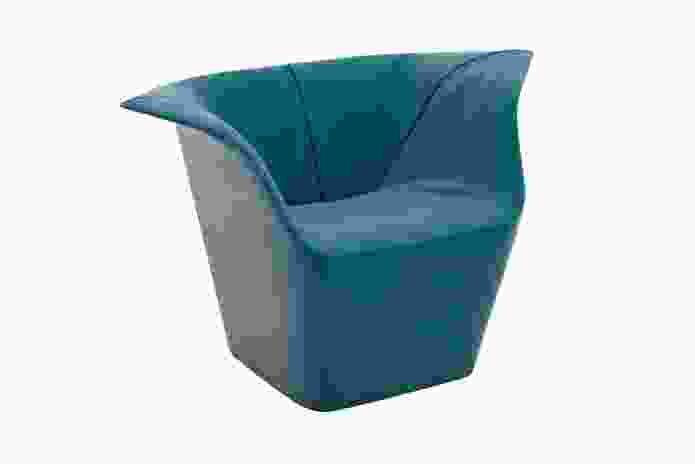 Ke-zu
1300 724 174
kezu.com.au
Garment chair
Designed by Benjamin Hubert for Cappellini, Garment is made of a single piece of fabric that folds, and fastens with velcro around a moulded polyurethane foam seat.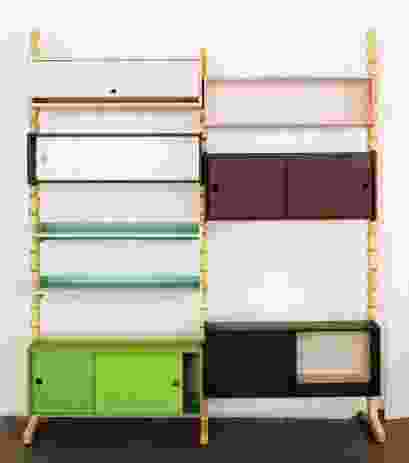 Corporate Culture
+61 2 9690 0077
corporateculture.com.au
Jaw shelving unit
London-based, Israeli-born designer Shay Alkalay created this playful shelf system using a series of interchangeable parts in striking forms and colours.
Living Edge
+61 2 9640 5600
livingedge.com.au
Source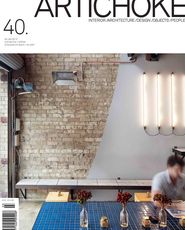 Issue
Artichoke, September 2012
Related topics