Kunanyi House, Hobart, Tasmania
McGlashan and Everist
Planning a trip to Tasmania this summer? You might consider staying in a building designed by the architects of one of Australia's most illustrious art galleries – and no, not a Fender Katsalidis 'luxury den'. Rather than bed down amongst the Monads frolicking in David Walsh's 'adult playground', try Kunanyi House on Hobart's Mount Wellington. Built in 1969 to plans by David McGlashan of McGlashan and Everist, the house was designed at the same time as Heide II, inarguably the practice's most famous work and arguably one of the best examples of modernist architecture in Australia. With prices starting at $171 per night on Airbnb, you'll get to experience a building of peerless design pedigree, without the designer price tag, as they say…
Read our Houses Revisited story on the building here.
Find the house on Airbnb here.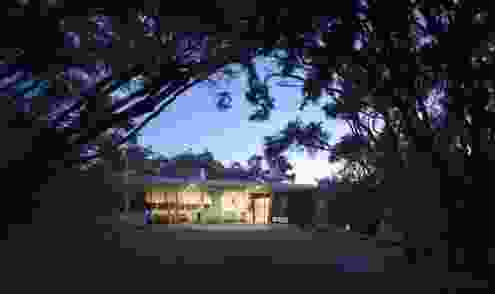 Cape Schanck House, Mornington Peninsula, Victoria
Paul Morgan Architects
Victoria's Mornington Peninsula has a long history as a testing ground for radical architecture. From Robin Boyd, Kevin Borland and others in the 1960s, to a host of contemporary architects, the often-modest commissions for small houses in this popular holiday spot have allowed many Melbourne architects an opportunity to experiment with ideas that then go on to inform their practice. Paul Morgan Architects' Cape Schanck House sits firmly in this tradition. While the brilliant white, organic forms found in its interior lend it a vaguely space age sensibility, though, this is a building firmly grounded in site. The house sits near rugged coastline and, much like the native tea trees that surround it, the dynamic forces found within this context – wind energy, sun movement – define its form. The house won the Australian Institute of Architects' national award for residential architecture in 2007.
Find the house on Tripadvisor here.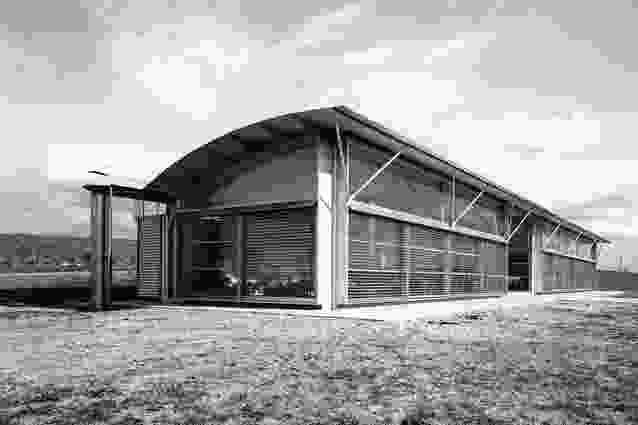 Magney House, Bingie, New South Wales
Glenn Murcutt
One of the most famous houses in Australian architecture, by Australia's most renowned architect (and its only Pritzker-winner) for rent. By you. For a holiday.
Eurobodalla National Park, which surrounds the house on three sides, is also apparently quite nice.
Find the house on Stayz here.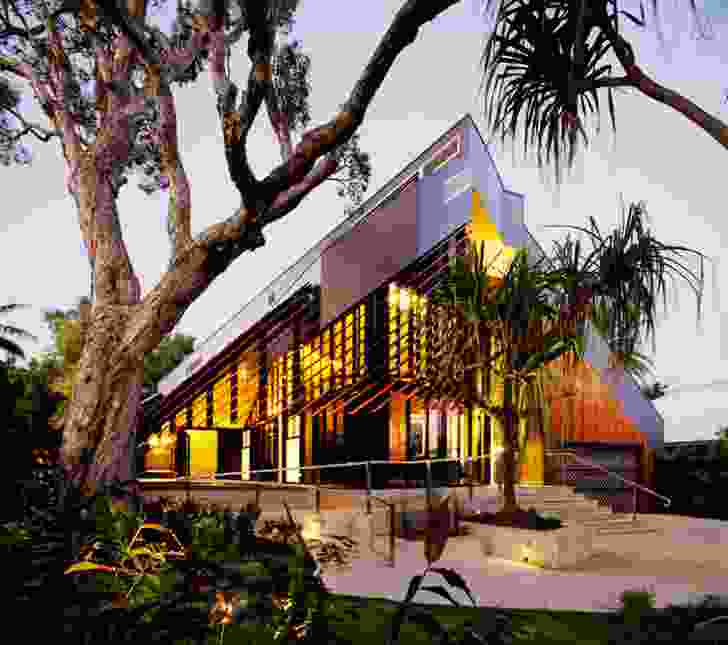 Port Douglas House, Port Douglas, Far North Queensland
Charles Wright Architects
Given the Port Douglas environment's reputation for murderous hostility over the summer period, this one probably won't be high on most people's Christmas holiday wish-lists. If you had to choose a place to hunker down and defend yourself against the region's seasonal onslaught of maternal crocodiles/poisonous jellyfish/searing heat/tropical cyclones, though, you could do a lot worse than the Port Douglas House.
Charles Wright is known for projects that radically rework the traditions of tropical architecture. The Port Douglas House was completed for the Wright family in 2009, essentially launching Charles Wright's practice, and incorporates many of the elements you would expect of architecture in the region, but in a dramatically muscular fashion. A contemporary take on the Papuan long house, it blends a steep timber roof for shade and passive ventilation, with the grounded mass of concrete for coolth and protection from that aforementioned inclement weather. To add another element of passive cooling, inviting pools surround the building, which are also probably free from crocodiles.
Find the house on Airbnb here.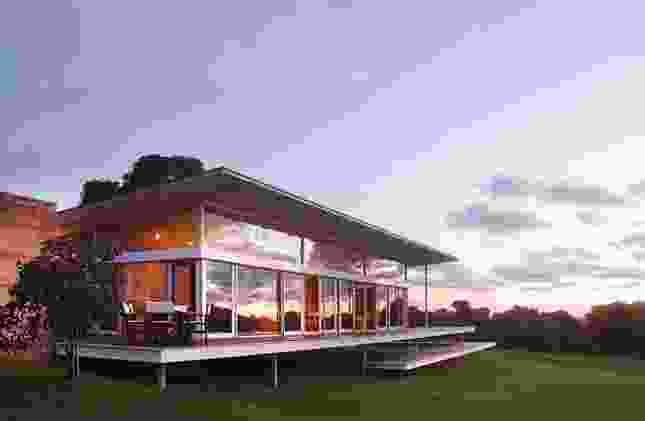 Ooi House, Margaret River, Western Australia
Kerry Hill Architects
Bali – La Porchetta, Billabong-clad teens drowning themselves in Bintang, and, tragically, the increasing over-development of what were once pristine beaches. Why bother? Well, you might bother if you were lucky enough to have a few nights booked far from the madding crowd in Alila Ubud, the hilltop resort designed by Kerry Hill Architects. Alternatively, you could forget about Bali altogether and pop over to Margaret River, to this Kerry Hill-designed house listed on the Australian Institute of Architects register of 'Nationally Significant 20th Century Architecture.' As the Institute notes in its description, the house boasts a calm refinement, 'where every junction and element has been thoughtfully and carefully resolved'; the experience of a Kerry Hill resort, then, without the need to share cabin space on the flight over with Schoolies Week 2014.
Find the house on Stayz here.
Related topics