More than 40 of Australia's leading artists, architects, interior designers, and other creative professionals were invited to design a table setting for the National Gallery of Victoria's Women's Association Art of Dining Best of the Best 2019.
The settings are the centrepiece of an exhibition open to the public until 3 May. At a gala dinner on 1 May, the settings were used to entertain 580 guests to raise money for the acquisition of artworks for the NGV. It features 44 tables created by the likes of Russell and George, Hecker Guthrie, Flack Studio and Studio Wonder.
Last held in 2016, theme of the 2019 event is inspired by the painting Banquet of Cleopatra by Giovanni Battista Tiepolo. The theme evokes a sense of lavish excess and has attracted a diverse range of responses from the designers.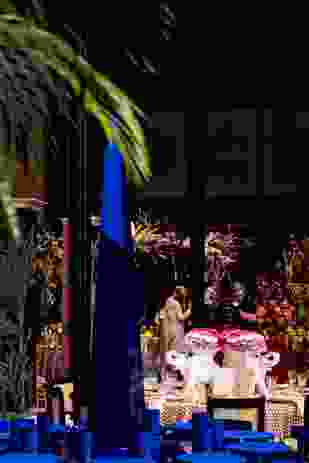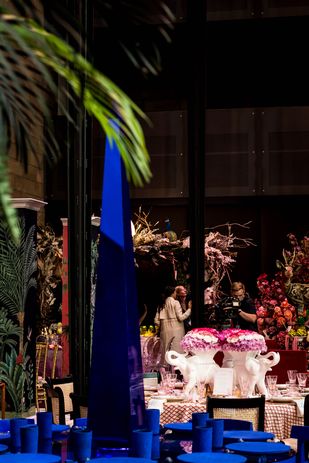 Interior designer Danielle Brustman's table for Kay and Burton is inspired by French artist Yves Klein, best known for the signature colour he developed – International Klein Blue. The all-blue dining setting features a rotating maquette of an obelisk – also known as a Cleopatra's Needle. It is a reference to Klein's Blue Obelisk, a project to illuminate the Ancient Egyptian obelisk in Paris's Place de la Concorde in blue light in 1958. The project was initially halted by the police commissioner but was later realized in 1983 during a posthumous retrospective of Klein's work. Brustman also worked with ceramic artist Jia Jia Chen to create hand-beaten tableware for the setting.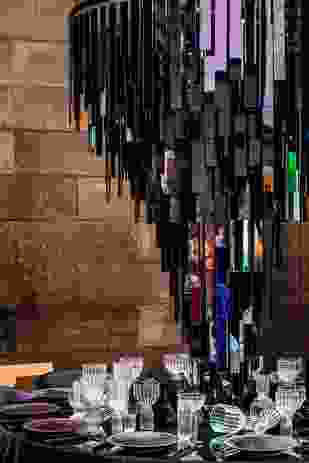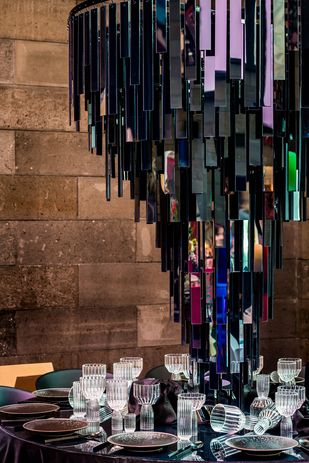 DKO Architecture's table fuses the opulence of a lavish feast setting with the experience of dining in the age of hand-held technology devices. The setting includes a "chandelier" made from black perspex which acts as a mirror reflecting the diners as well as the Leonard French ceiling of the NGV Great Hall. "We're playing on how social media has reflected how we dine," said DKO director Michael Drescher. "Our whole play was on reflection. When you sit down here, you see yourself, but you're also seeking the over guests because of the broken shards."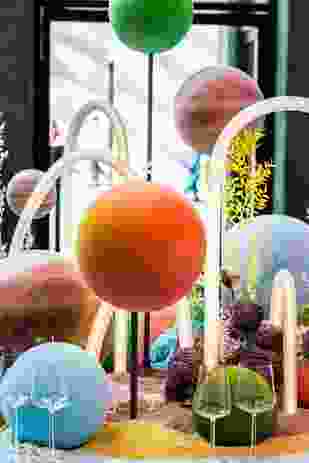 Gloss Creative's table setting is like an unboxed diorama of the solar system, with a series of pastel coloured orbs and LED glass rings placed among a sandy, pastel-hued moonscape. "Our love of moon-like surfaces and pastel, shiny millennial metals form an arid but luxurious tablescape," said the designers. "Our signature giant napkins grow to 'land of the giant' proportions, this time presented in an overload of ombre tulle in a romantic futuristic scene."
Art of Dining Best of the Best is on exhibition until 3 May. Bookings are required.
Related topics