Held at the Melbourne Convention and Exhibition Centre from 13–15 April, Designex 2011 brought together Australia's interior design and architecture communities, offering something for everyone. Presenters at the speaker series included Colin Seah, principal of Singapore-based firm Ministry of Design (see full profile on page 84); Massimiliano Fuksas from Studio Fuksas in Rome; and Kevin Schopfer, founding member of Ahearn, Schopfer and Associates.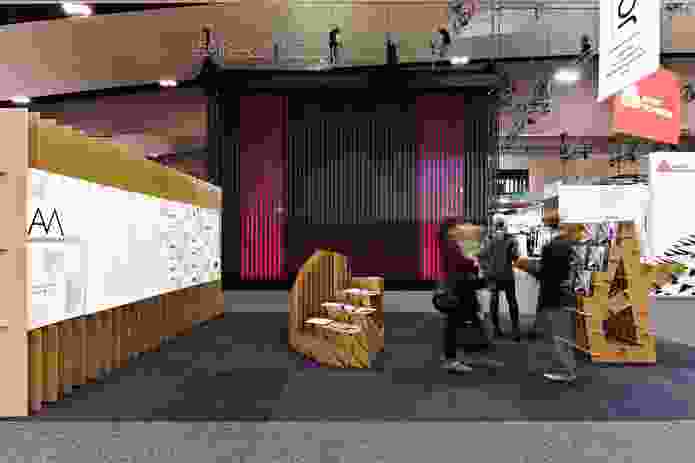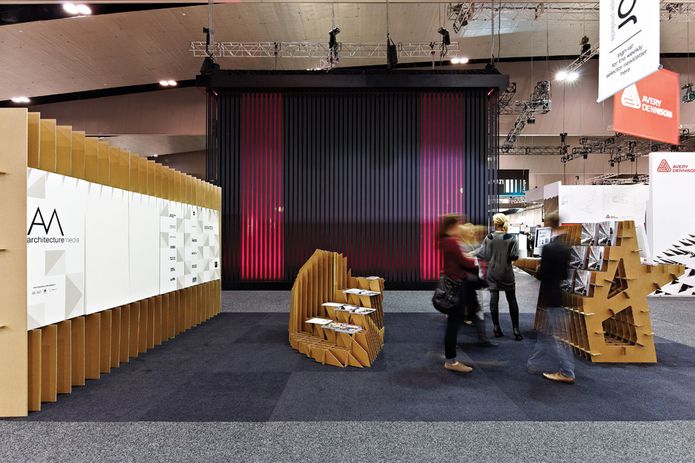 The keynote session "Can't Work With You, Can't Work Without You" demonstrated the way three design partnerships – a couple, a brother and sister, and a pair of mates – manage the overlap between their personal and professional lives. The three duos included Ryan Russell and Byron George of architecture and design practice Russell ∞ George, Alex and Georgie Cleary of Melbourne's iconic Alpha 60 fashion brand, and Michael Lewarne and Angelo Korsanos of Sydney's Redshift Architecture ∞ Art. Personal anecdotes and practical insight into each couple's working style provided for an entertaining session.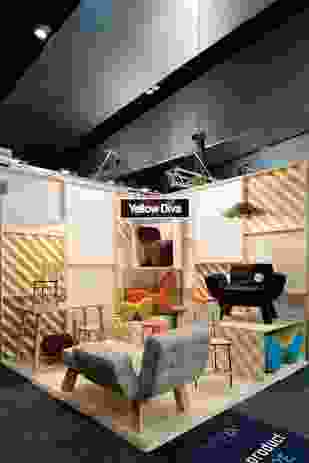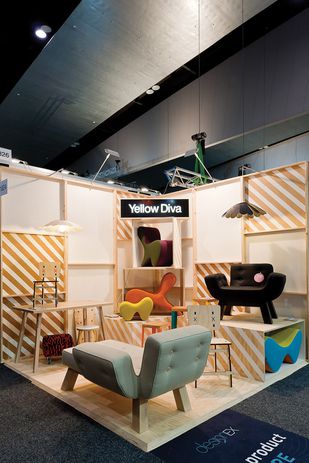 At this year's Designex awards, Italian kitchen appliance manufacturer Ilve took out the prize for best stand. The pink and black stand was striking, aiming to resemble a box of mystery. Its tall, enclosed shape and rich colours helped create a dramatic stand that enticed the passerby inside. Best medium-sized stand went to the Design Institute of Australia for the Colourways stand, designed by Daniel Dalla Riva of 6 Hats.
The Designex New Product Award winners were also announced, covering thirteen different categories from decorative access-ories, lighting and furniture to flooring, building technologies and sustainability. To be eligible for entry, the products must have been released in the six months prior to Designex, must be on exhibit at the fair, and must be available for delivery within three months. Winners included: V-Zug's Combi-Steam XSL in the appliances category; Hettich's Innotech P20 drawer system in the bathroom category; Forbo's Unexpected Nature of Marmoleum in the flooring category; Häfele's Kesseböhmer Convoy in the furniture category; and Brightgreen's Cube in the lighting category.
In 2012, Designex will be held in Sydney on 18–20 April.
Source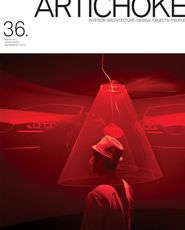 Issue
Artichoke, September 2011
Related topics