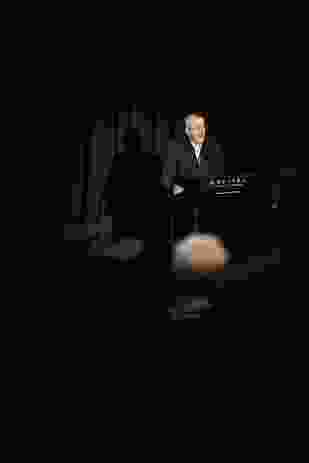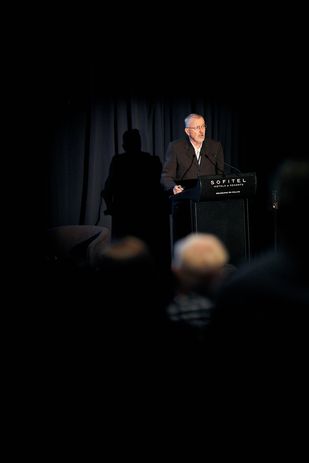 "If you're going to design schools … then perhaps you should do it properly." That was the proposition put to an audience of architects, design professionals and educators at 2018's Old School / New School by keynote speaker Russell Bishop, emeritus professor of Maori education at the University of Waikato, New Zealand. It was a simple idea and a sentiment shared by the forum's diverse group of speakers, made up of some of the foremost architects and thinkers in education design from across Australia, the UK and Japan. But as the day's proceedings made clear, in an educational landscape informed by massive upheavals to technology, the economy, student expectations and pedagogical imperatives, in which students are being prepared for a rapidly changing world, the question of how to design for education "properly" is one that deserves interrogation.
Georgina Ward, associate at UK practice John McAslan and Partners, took a broad-strokes, historical approach to tackling some of these issues, even going so far as to (reluctantly) quote Winston Churchill. ("We shape our buildings; thereafter they shape us.") Examining the "tectonic plates" of education in Britain and abroad, she traced the transformation of the ideal school from a static place, "where we were taught to put up our hand and sit quietly," to a dynamically communicative, malleable place.
An example of an "endlessly malleable" school given was the Romania School in Rome, designed by influential Dutch architect Herman Hertzberger. The primary and middle school was ostensibly completed in 2012, but designed as it was around a series of repeating architectural units that can be added to, removed or adapted according to need, it is perhaps not accurate to call it completed at all. The non-prescriptive layout of the modules, which feature varying elevations and are arranged around a patio in the manner of a typical Roman house, also means that teachers are deputized as ongoing designers, rethinking activities to suit the space.
Ward expounded on these themes in looking at John McAslan and Partners' projects, including RSA Academy, whose large open-plan classrooms have movable walls and furniture; and the John Roan School, which is organized around a central "marketplace" and features stepped seating for informal gatherings and performances.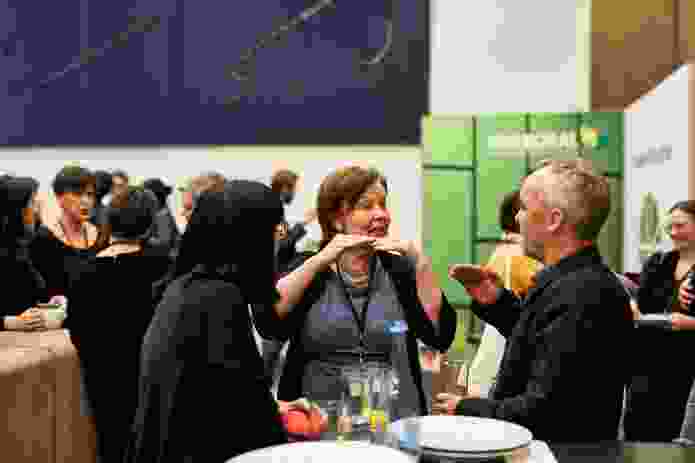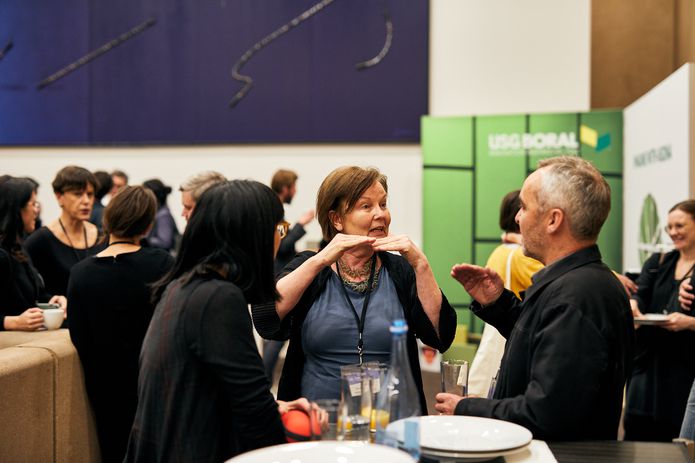 Also interested in the need for flexibility in program and design was Michael Banney, director of M3 Architecture, who discussed his practice's diverse catalogue of education projects, ranging from an eight-storey arts building for Brisbane Girls Grammar School to a backyard music teaching studio inspired by the work of Alvar Aalto. A driving concern for the projects discussed was how to achieve flexibility while retaining a level of idiosyncrasy. "I think ultimate flexibility tends toward blandness and in some ways idiosyncrasy has got a bad name for itself in education in terms of being too inflexible in some situations," he said. "What we've tried to do in our work is to find ways of marrying both."
In creating a masterplan for Brisbane Girls Grammar School, M3 Architecture achieved this balance by designing an idiosyncratic central green space, which would allow for any amount of densification around it that the school might want over time. When the firm was tasked with designing the school's arts building it created "a super-flexible block of learning," with the idiosyncratic aspect achieved by placing the building firmly within the context of its surrounds and the school's history. While essentially a concrete box – based on a standard classroom grid, with walls or floors left out to achieve desired spatial outcomes – the building stays true to the "story" of the school, with sight lines to heritage buildings carved out of its rectilinear form and a graphic facade fostering connection with the neighbouring boys' school and the wider community.
The way in which education spaces should interact with community was another prevailing theme of the day's presentations and a particular concern in two of the case studies presented: Fox Johnston's Waranara Early Learning Centre and Peter Stutchbury Architecture's Joynton Avenue Creative Centre, both located in Sydney's rapidly growing Green Square. As Fox Johnston director Emili Fox said, the majority of children living in Green Square will be living in apartments and their backyards will be public space.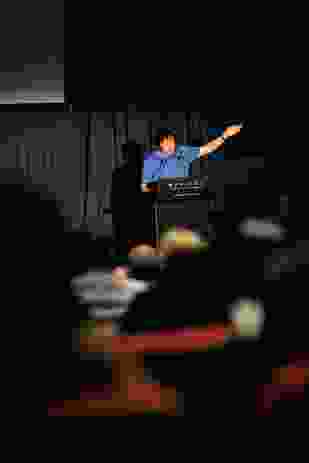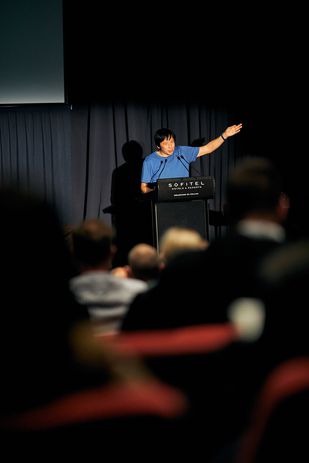 Therefore, in the "small but highly considered" Waranara Early Learning Centre, there is a focus on providing outdoor spaces for art and play, including vegetable gardens and rainwater tanks. An important question for the project was, "What can we, as architects, do to inspire children and create better communities?" Peter Stutchbury Architecturedirector Belinda Koopman said the design of the Joynton Avenue Creative Centre was similarly focused on inspiring people with its rich detail to stay and be creative, while providing an egalitarian space where everyone is welcome.
The third case study presented, by Gray Puksand partner Stephen Turner, was the practice's Prahran High School, one of a number of new "vertical schools" going up in Australia's major cities. The project contends with limited space by extending the educational boundaries of the school into the community (though not to the extent that Gray Puksand envisioned).
Carey Lyon, the founding director of Lyons, discussed how the "centre of gravity" in campus design has shifted in tertiary education. Not only has there been an increasing focus on student experience and creating beautiful spaces (despite fears of the "death of the campus"), but the campus has also opened up to the community. In the recently completed Lyons-led New Academic Street project, at RMIT University, for instance, a series of laneways have been woven through the design, making the campus more fluid and more integrated with the city. The practice's design for Newcastle University's New Space is also highly permeable, which speaks to the idea of the university as a catalyst that will bring knowledge into the city.
As the only non-architect delivering a keynote address, Maori education expert Bishop brought a valuable different perspective to the forum. Well known for developing and directing Te Kotahitanga, a large New Zealand Ministry of Education-funded education research program, Bishop has spent much of his career working to improve the educational achievement of Maori students by implementing a "culturally responsive" pedagogy.
Just as it is important for Maori students to see themselves in the curriculum, he said, it is also important for students to see themselves in the built fabric of schools. Speaking of a set of new schools being designed and built by the Ministry of Education in New Zealand at this moment, Bishop criticized the minimal representation of Maori culture in their design and argued that Indigenous representation in educational architecture was largely not being done "properly" in either New Zealand or Australia.
He pointed to the gabled form of the Wharenui meeting house as a type that could be incorporated into the state education system in New Zealand. "There's a different architectural tradition in our country that has been completely ignored," he said.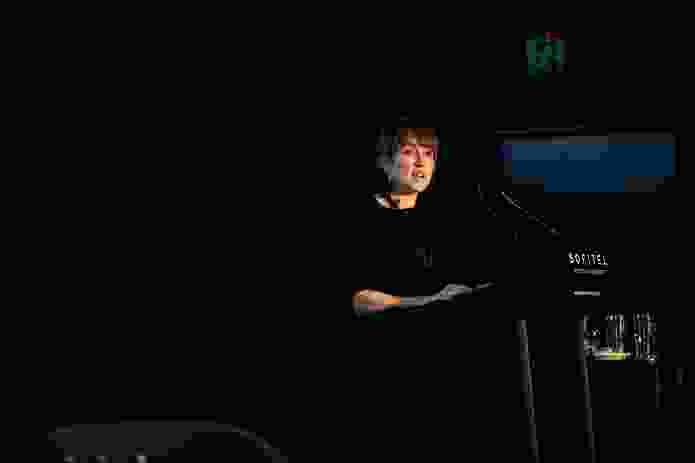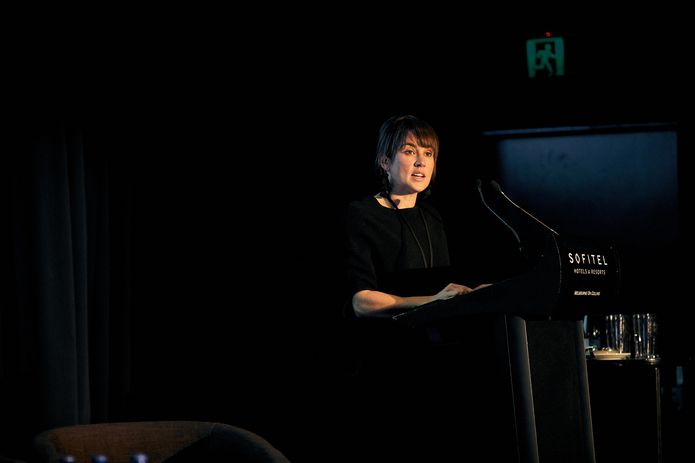 The final speaker of the day, Takaharu Tezuka, president of Tezuka Architects and a professor at Tokyo City University, also brought a unique perspective. Presenting his practice's Fuji Kindergarten project, he discussed the need to incorporate a level of controlled danger into design. "If you protect kids too much you lose the ability for them to train themselves," he said.
Located in Tokyo, the oval-shaped Fuji Kindergarten has an open roof that children are free to run and play on and an interior that is largely open, its separate classrooms softly partitioned by furniture. With the large sliding doors designed to be open much of the year to preserve the flow between indoor and out, the space is designed to be fun and to allow teachers and students the flexibility to use the space in the way they want. For Tezuka, "Architecture is providing infinite combinations of fun."
Much like all of the education spaces presented at 2018's Old School / New School, the Fuji Kindergarten does not dictate, but provides a place for a new kind of learning, one that can be adapted over time. As Ward said in her presentation, as we look to an unknown educational future, perhaps a complete, "proper" design of a school is not sufficient.
"A truly transformational school design should be an iterative, not static process," she said. "Perhaps one that can't quite imagine what the future may be, but attempts to give the users the tools to make it themselves."
Old School / New School, presented by Architecture Media, is part of Design Speaks, a series of talks, seminars, forums and conferences on and about architecture and design, for design professionals and their clients and interested members of the wider community.
Old School / New School is supported by major partners PGH Bricks & Pavers, Asona, USG Boral, and Design Speaks conferences 2018 presenting partner Taubmans.