Design has historically included some people while excluding others. The invisi-bility of women in design mirrors women's struggle for visibility in society more broadly. We know that the effort required to surface women's contributions is a long and important project. We also know that there is enormous appetite to address gender imbalance in the creative arts.
The exhibition Designing Women at the National Gallery of Victoria draws on the gallery's developing collection of design artefacts produced by women. Spanning a timeframe from 1980 to present, the exhibition pulls together an important and fascinating collection of women's contributions. It gives presence to the recent and important push by Simone LeAmon (Hugh Williamson Curator of Contemporary Design and Architecture) to acquire more works by women designers.
Grouped neatly into four key themes, each piece is reframed and subsequently viewed through the lens of either Leadership, Community, Teamwork or Research. By presenting each piece
as a final artefact, object or thing, the exhibition focuses on design outcomes as opposed to the tools, technique or rationale of design making and processes.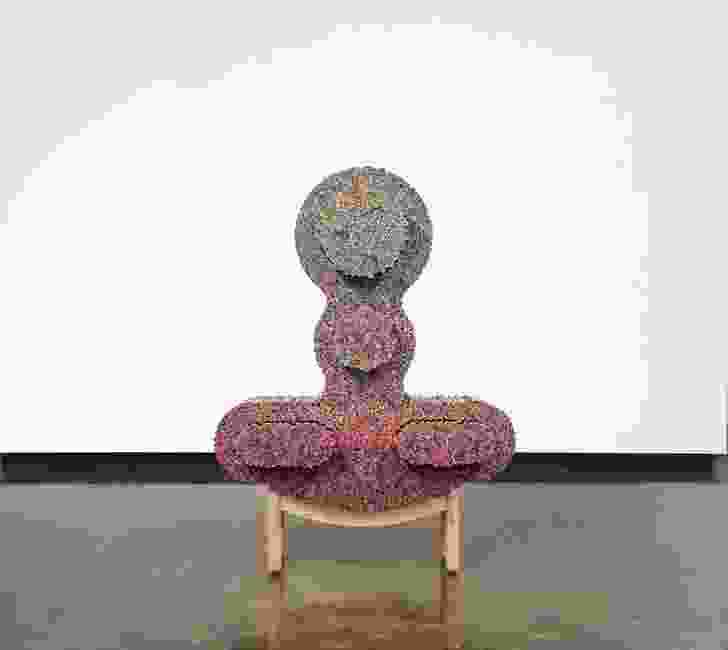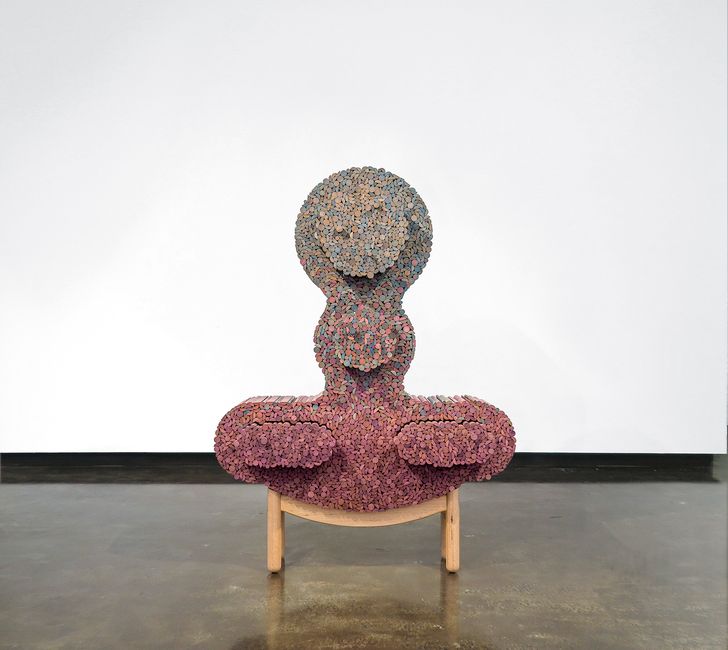 By curating the exhibition into "groups" and electing to work within four narratives, a cohesion emerges and audiences – no matter their awareness or interest in gender politics – are provided with insights into the ways women have shaped and continue to shape design culture.
Ideas of Leadership are announced with optimism and thankfully remind us that some women designers have proven themselves as trailblazers in the design profession, hustling against all odds for their position in a male-dominated arena. In many cases, as with Horse Lamp by
Front Design and La La Lamp by Helen Kontouris, we appreciate that many iconic pieces are indeed the work of women.
Community is a strong and signif-icant theme in the exhibition and an arena where women have been able to thrive without constant comparison to men. Lee Durroch's Possum Skin Cloak reclaims and materializes cloak-making as storytelling. Through the crafting of the contemporary cloak and the necessity to appropriate methods and techniques, Durroch's work allows Indigenous communities to foster continuity and expression. Makiko Ryujin's Shinki Burning Vessels represent a body of work that reflect on the transformation of timber by fire and captures the beauty of design processes that can be at once about control and unpredictability.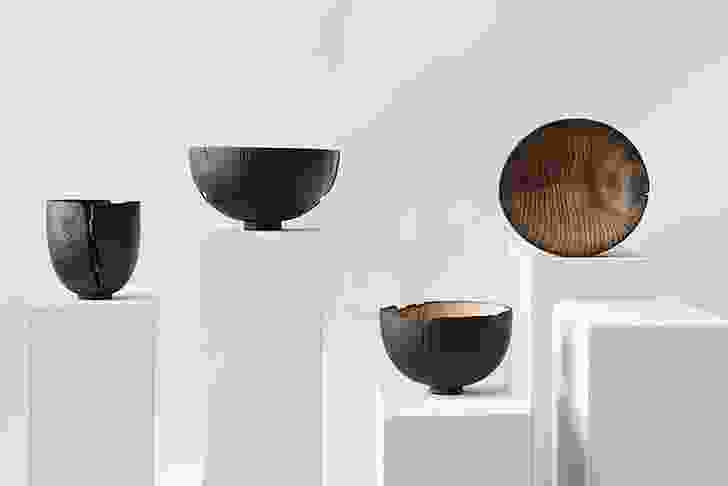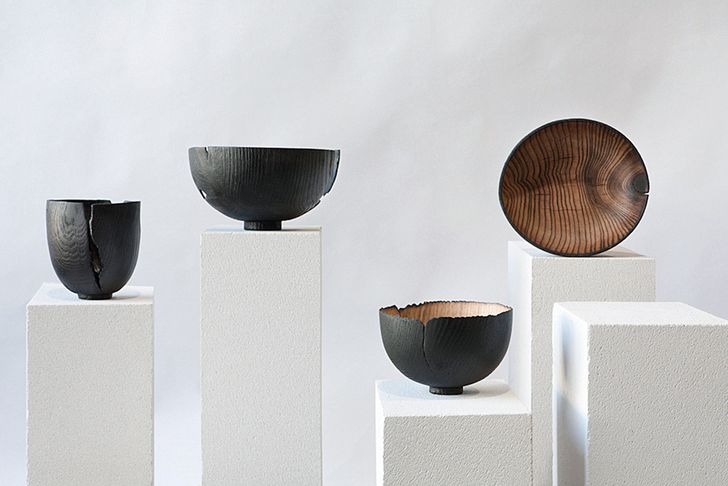 By drawing on the history of women as "supporters" or partners of leading men, the complexity and contradiction of Teamwork is an important theme. The historic obscuring of women – often as wives or in teams – is being challenged in contemporary practice but the exhibition reminds us that this has been a slow shift with many women's contributions still to be recognized. By documenting women that appear to have worked in the shadows of others, the exhibition helps the audience to move away from the idea that design is the work of a "solitary genius" and rather an inherently collaborative process enabled by many.
Research is necessary for all design innovation and a wonderful armature of the exhibition. Women's contributions to research through design – whether within the academy or from outside it – have propelled the investigation of new materials, processes and systems of thought. Women have helped to expand design into new and speculative realms, moving from a STEM approach to making and production (one that dominated the twentieth century) into new forms
of experimentation and speculation.
While Designing Women leaves aside the procedures and iteration necessary to design, the shaping of the exhibition around four narratives provides an accessible conversation and represents a commitment from the NGV for acquiring the important contributions from designers who excel in their profession and craft (who happen to be women).
Some may view the isolation, discussion and definition of women designers in a standalone exhibition as problematic, undermining their position as designers regardless of gender. But the need to acknowledge and announce the achievements of women in design has never been so great. Let's celebrate them.