The New South Wales government has unveiled designs by Billard Leece Partnership in collaboration with Arcadia Landscape Architecture for the redevelopment of Campbelltown Hospital in Greater Western Sydney.
The $632 million project is the second stage in the redevelopment of the hospital, with the first stage completed in January 2016.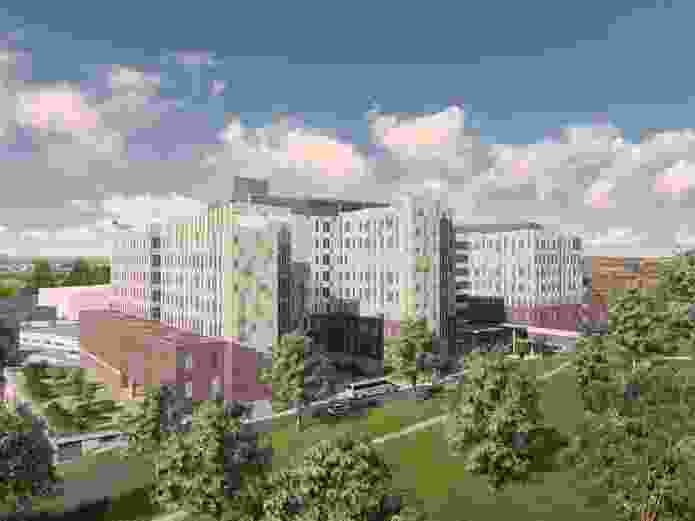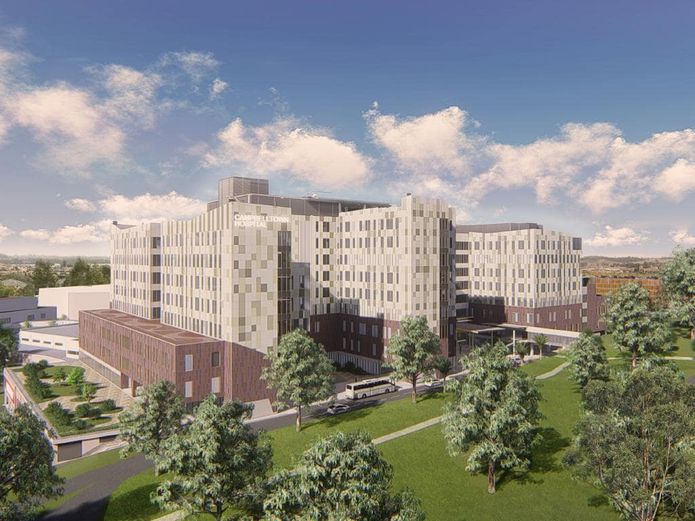 The second stage of the redevelopment will see further enhancements to the hospital campus and will include a new 12-storey clinical services building with modern wards and patient facilities, a bigger emergency department, and modern centrally-located mental health units.
It will also include new operating theatres and intensive care unit, women's health services, increased access to cancer, outpatient and ambulatory care services and new nuclear medicine and dental services.
NSW premier Gladys Berejiklian and the health minister Brad Hazzard unveiled the designs on 29 October, while inspecting the construction of a $34 million carpark at the hospital, also designed by Billard Leece Partnership.
"The Campbelltown region will, for the first time, have the most modern and exciting health facilities that this community deserves," said Berejiklian.
"We are building this hospital with the future in mind – more modern wards, more treatment spaces and world-class medical and surgical services."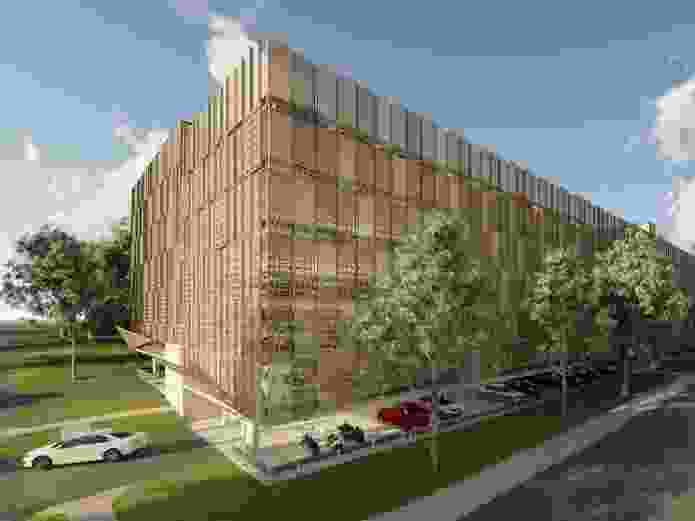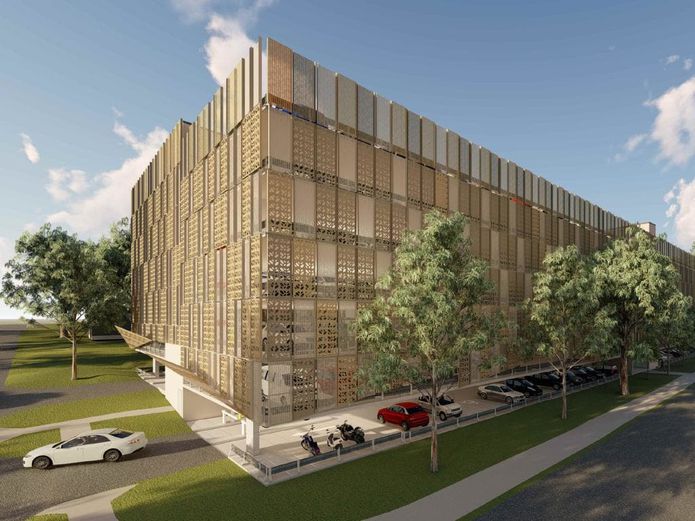 The first stage of the redevelopment, designed by BVN and costing $134 million, included a multi-storey acute services building with new inpatient wards and the Macarthur Clinical School, which opened in 2017.
Campbelltown Labor MP Greg Warren took a shot at the announcement, saying the current hospital was already understaffed.
"Glossy brochures and photo ops do nothing to hide the fact that this government refuses to provide enough doctors, nurses and staff for our growing region – nor even consider planning for a paediatric ICU," he told Nine News.
Construction on the main hospital building is expected to start next year.