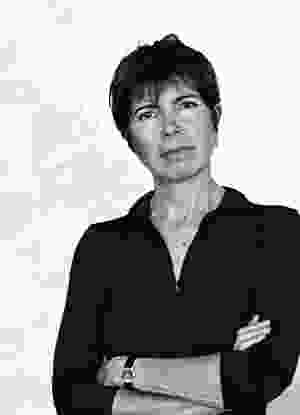 Two winners of the 2019 Women in Architecture awards have been announced in London. The awards are an international program organized by the UK-based publications The Architectural Review and Architects' Journal.
Elizabeth Diller, of Diller Scofidio and Renfro, was named the recipient of the Jane Drew Prize, which recognizes an architect who has "raised the profile of women in architecture" through their own work.
Diller was the only architect named on Time magazine's annual index of the world's "most influential" people in 2018. Among the practice's projects are the enormously popular and influential New York High Line linear park, the Blur Building in Switzerland, Boston's Institute of Contemporary Art and redevelopments or expansions of New York City's Museum of Modern Art, the Lincoln Centre for the Performing Arts, Juilliard School, the School of American Ballet (at the Lincoln Centre) and the New York State Theatre lobby.
In Australia, Diller Scofidio and Renfro is collaborating with local practice Billard Leece Partnership on the design of the main building of the University of Sydney's proposed health precinct. The practice was the winner of the Adelaide Contemporary design competition, in collaboration with Australian practice Woods Bagot.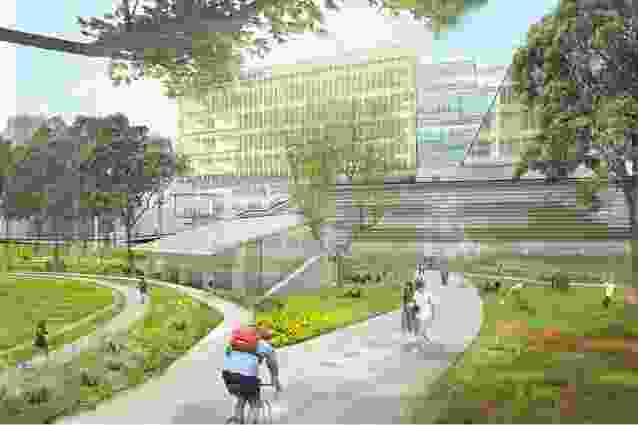 Amanda Levete of AL_A won the prize in 2018, while US architect and urban theorist Denise Scott Brown received the award in 2017.
Franco-Swiss photographer Hélène Binet won the Ada Louise Huxtable prize, given for a significant contribution to architecture by someone who works in the wider architectural industry. Previous winners include Dutch artist Madelon Vriesendorp, one of the co-founders of the Office of Metropolitan Architecture (OMA), and artist Rachel Whitehead.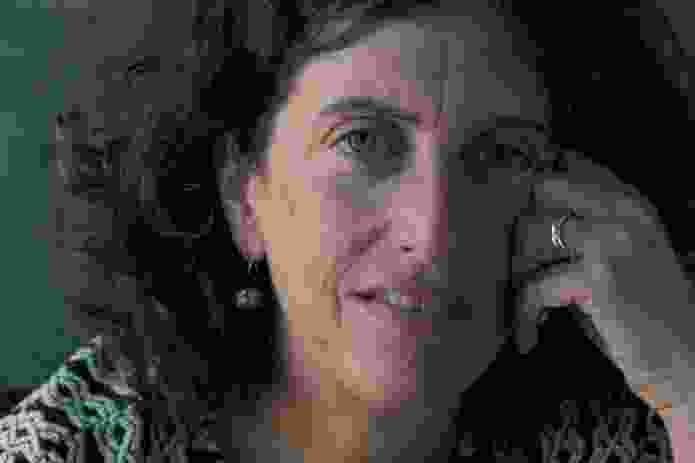 Binet has worked as an architectural photographer for more than 25 years, photographing the work of prominent architects including Studio Mumbai, Zaha Hadid Architects and Studio Libeskind. She uses exclusively film rather than digital photography. Binet was made an honorary fellow of the Royal Institute of British Architects in 2007.
The two awards comprise half of the four that make up the program. The shortlists for the Architect of the Year prize and the Moira Gemmill Prize for Emerging Architecture, named for the late design director of London's Victoria and Albert Museum, were also announced.
Architect of the Year shortlist
Eva Prats (Spain) – Casal Balaguer Cultural Centre, Palma de Mallorca by Flores and Prats
Sheila O'Donnell (Ireland)– Central European University, Budapest by O'Donnell and Tuomey
Ellen van Loon (The Netherlands) – Qatar National Library, Doha by OMA
Carme Pigem (Spain) – De Krook Library, Ghent by RCR Arquitectes and Coussée and Goris Architecten
Moira Gemmill Prize for Emerging Architect
Lina Ghotmeh (France) – Lina Ghotmeh Architecture
Irene Pérez (Spain) – Ted'A Arquitectes
Xu Tiantian (China) – DNA Design and Architecture
Jeannette Kuo (Switzerland) – Karamuk Kuo Architects