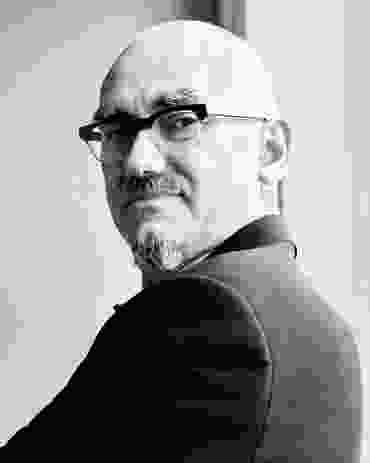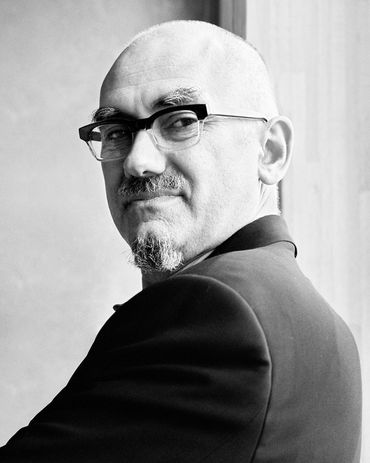 Some time in the 1970s an elegant young man slipped quietly into the Architectural Association in London and, being ourselves very primitive and Eurocentric at the time, we didn't recognize him as being what we thought of as Australian because there was no blonde hair or brawn and not that much of an accent.
He attached himself to the unit headed by Elia Zenghelis and Rem Koolhaas, who ran a tight, even – dare I say it – modernist ship, but soon he started to hang out with romantics and the narrativists such as Nigel Coates and clearly had a more developed formal talent than most of those around him. Thus, he pretty quickly emerged as a star.
Now stars came and went at the AA, but in exceptional cases, despite the hype and the narcissism and the hothouse atmosphere, they flourished and developed far beyond the run of successful crits. Mr Wilson was one of these cases. So, surely enough, that wily old fox, that brilliant chairman, Alvin Boyarsky, pulled him onto the teaching staff at the earliest respectable moment. He became part of a junior competitive circus of Coaters: Zaha Hadid; Jenny Lowe, another ex-Melbourne University person; and the aforementioned Coates. It was for us elder statesmen – Zenghelis, Dalibor Vesely, Ron Heron etc. – to look on and quietly lay bets on who would survive and why.
In Peter Wilson's case it became clear that his ultimately enduring quality would be his aptitude for invention. Through his ability to devise a series of parti – some of them generative and some of them appliqué – he began to display a very particular language. Coates might be more quizzical, Lowe more obtuse, Hadid more "powerful," but Wilson left you intrigued by the pieces of the jigsaw. Initially shy and tentative, he rapidly moved towards a recognition that he definitely had something to say, architecturally. Future PhD scholars of the period will recognize the "devices," the "armatures," the placement of decoys or tantalizing elements and, most specifically, the famous Wilson "ship shape."
The first generation of his AA students seized upon this vocabulary, including – and this is the highest of compliments – students in other people's units. Yet Peter himself was always a little way ahead of the game, always using these parti with a deftness and discrimination that the imitators could not quite match.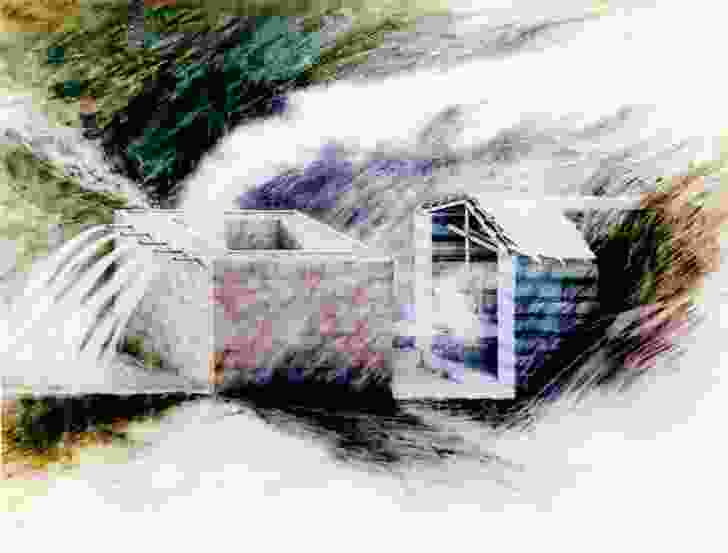 So far I have not mentioned his drawings, which over time became more expert and beautiful in their own right. Perhaps the greatest is that for the Water House – I have yet to see a more evocative depiction of water and stream in any human-produced drawing.
I happened to be in the room (the Zanzibar Club, Covent Garden, to be precise) when Peter took a German exchange student, one Julia Bolles, on their first date. From then on, both of them cut a great dash around town, both very good looking and both very talented. In the years they lived in London they had found an extraordinary apartment in a narrow wedge-shaped building by the exposed tube line at South Kensington and, for a while, they were very South Kensington and almost more English than the English. Hanging on in London, they made projects for this and that (I seem to remember that there might have been a short-lived hair salon.) There was very definitely a house in Hampstead made at the end of the 1980s.
It was (and often is) in London that the really special stuff is hidden by planners behind a wall. There was a moment when Ron Heron, Ron Arad, and Bolles+Wilson all had gems, but they were only viewable behind a street frontage of normality. The Hampstead house was (and still is) a special object, with a selection of the Wilson parti scattered very discriminatingly around the simple building.
By chance the big competition win – the big breakthrough – came in Julia's home town: Münster. That project was the New City Library (1993). It was a great win. Not only was it a slap in the face to all those (of course jealous) contemporaries who had squeaked away that Wilson was just a "decorative" designer or "too fancy." For a start, Wilson makes a bold urban decision to drop the building down either side of a public thoroughfare, revealing the view of a neo-Gothic church beyond. On the one side is a series of compounded slabs and on the other a half ship shape. Bewildered Wilson aficionados of the period must have been confused by this decision to slice the beloved ship, but it was a sure signal that Bolles+Wilson was in the game for keeps and not just to preserve known fruit in aspic.
Several years later I found myself in Münster, and Peter gave me a two-hour tour of the building. Being the sort of creature that I am, I must have had dozens of visits to buildings in the company of the designer, yet none as explanatory, as reasoned, as passionate and certainly none as detailed as this one. Peter relived every decision as to shelf height, door gap, sight line, secondary sight line and material choice.
It was fascinating also to visit the office in this curious, largely reconstructed city where, on the edge of the centre by a sleepy canal, Bolles+Wilson has constructed two or three buildings of some elegance and has its office in one of them. Above the main office studio is a kind of eyrie that houses Peter's special studio, in which Julia insists on you seeing his ongoing collection of sketchbooks that some day must be exposed to the world. Perhaps it is significant that Münster is a stone's throw from the Netherlands, which offers Bolles and Wilson a rather more rarefied peer group than Germany and which has been the setting, in my view, for some of their best recent buildings.
The Luxor Theatre in Rotterdam seems to outdo many of the works of talented Hollanders because it is less strict, less diagrammatic and more luxuriant in its modelling than the stuff around it. Bolles+Wilson's new library at Helmond also develops the firm's mastery of natural light sources.
A couple of things still intrigue me. Peter was a brilliant and inspiring teacher, but has never taken up one of the many professorial appointments that could have been his in Germany or the Netherlands. Instead he has stayed with building. Very much an "art" person, he has nonetheless stuck with designing "stuff." As a visiting examiner at the Bartlett and the AA he is thorough and can see through bullshit.
He is remarkably calm about his status as an émigré Australian: I once shared a flight from Melbourne to London with him on one of the few days when you could see the weird landforms and colours below. They were almost abstractions, at crossed my mind, as it does now, that out of these abstractions and out of that peculiar detachment of the sophistication of Melbourne from the rest of the sophisticated world came the seeds of this discrimination and sense of shape.
"At the Architectural Association in London Peter began producing sensitive drawings full of conviction and sensibility that depicted inutile-looking, mysterious structures which immediately engaged the imagination. These structures opposed exactly the bland, spent late-modernist slabs that were the mainstream."
Allan Powell
Read an interview and other reflections on Peter Wilson's work from Architecture Australia's 2013 Gold Medal edition.
Source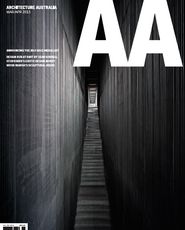 People
Published online: 22 May 2013
Words: Sir Peter Cook
Images: Ryuji Miyamoto
Issue
Architecture Australia, March 2013
Related topics