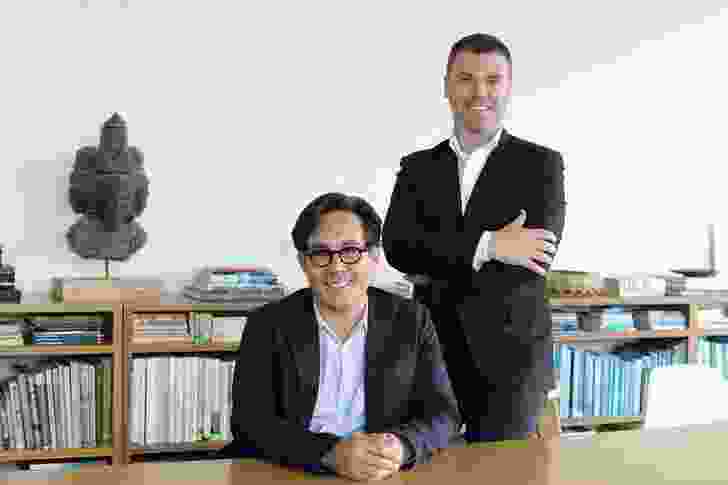 What brought you to Singapore?
MS: A friend told me if I was young and single I should spend time in Asia – and they had just returned from Singapore. That was great advice and that was fifteen years ago! (I'm neither young nor single anymore!)
PS: For me, it was a challenge to myself to broaden my life experience and career. What started conceptually as a two-year folly has become a ten-year commitment in a city that has morphed radically in the years I have lived here. The Singapore of ten years ago is practically folklore.
What are your key influences?
PS: I have worked in firms that vary in scale from two staff to 1500 staff, and I have had many varied experiences. For me, design is about constant evolution and improvement. As I have grown I have seen how the mentors that I have had throughout my career are expressed in my approach and outlook. It was working with Kerry Hill Architects where I gained experience that propelled me to really understand the opportunities of designing in Asia .
What are you working on right now?
MS & PS: We are working on a boutique hotel with restaurants and bars here in Singapore. We also have continuing specialist retail work with a focus on luxury goods.
What is it like to live and work in Singapore?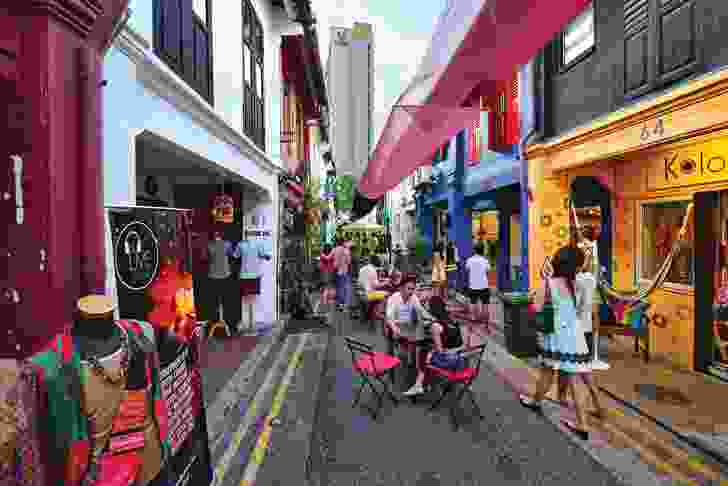 MS & PS: Singapore used to be a "quiet little place." It felt like living in a big town, however, those days are gone! We are both happy we were here for the tail-end of this period, which afforded us glimpses of the Singapore of old. Elderly men and women on bicycles, the "junk man" trawling the neighbourhood to buy anything that can be recycled, mid-twentieth-century buildings of which many have been torn down and replaced with gleaming high-rises, areas and buildings of recent historical significance (for example, Glutton's Square, which was one of the most popular street dining areas in Singapore in the 1970s and the colonial building which housed Sha Villa hotel on Lloyd Road) developed into malls and hotels.
Singapore now competes in the global city arena, with exceptional restaurants and bars, luxury retail, galleries, art fairs and some extraordinary design and architecture. While there is some nostalgia for those quieter days, the Singapore of today is an extraordinarily vibrant city in which to live and work. There is a freedom in this country that allows for so many possibilities.
How has your work changed since you started working in Singapore?
MS: I have become less concerned with the pursuit of "personal style" or a signature. I believe a project's signature should be an individual one, one about the storytelling. Ultimately this is what will render it unique.
A good portion of the "design" community follows what is "trending" and we repeatedly see the same design in a different dress. If designers can tell a new and interesting story, they will undoubtedly create something outstanding.
PS: I agree with Matthew. Distillery is less about a style and more about an approach influenced by the experiences and access to products, materials and techniques. As Bruce Nockles (co-founder, Meacham Nockles McQualter) once told me, "We live and die by our materials." Living in Asia, we have direct access to a broad range of materials and craftsmanship allowing us to develop highly bespoke objects and details.
What hospitality venues in Singapore inspire you and your work?
MS: I am quite inspired by the culture of independent operators evolving in the Singapore food scene. A few weeks ago I was wandering through the back streets of Jalan Besar. Here, you have a number of independent coffee shops and micro-breweries, each contributing to the unique urban fabric of the area.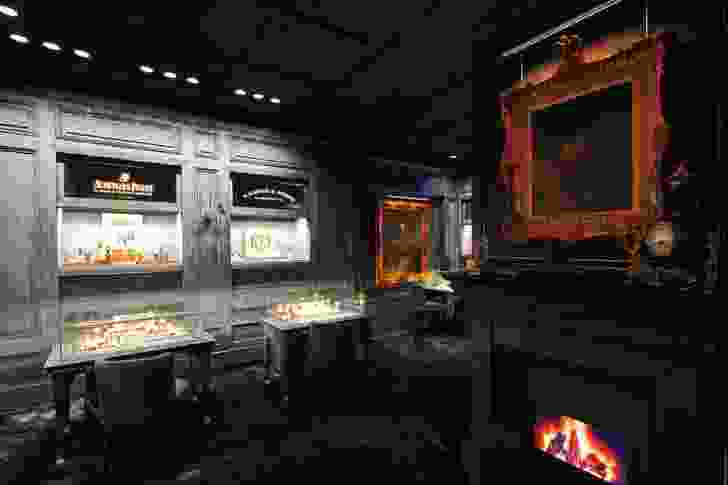 What's your understanding of "sense of place"?
MS: "A sense of place" is always such a hard thing to define. Look at Singapore – a port city, a merchant city. It has always been a melting pot of cultures so each individual creates their own "sense of place" based on their own cultural point of view.
PS: For me, a sense of place put simply is about being appropriate and responsive to the surrounding environment, whether it is geographic, physical or simply a story that makes space feel right.
What can practitioners in Australia learn from Singapore?
MS: Working in Singapore you see a can-do attitude in terms of what is achievable – the urban skyline has changed so radically and so quickly, and transport and service infrastructure improved exponentially.
In terms of working as a design practitioner, the pace of working in Singapore has meant we have needed to learn to work more efficiently, smarter and focus on those elements that are really important, and constantly reinforce what truly matters .
Presented by the Singapore Tourism Board. For more information on Singapore, visit the Singapore Tourism Board website.
Related topics