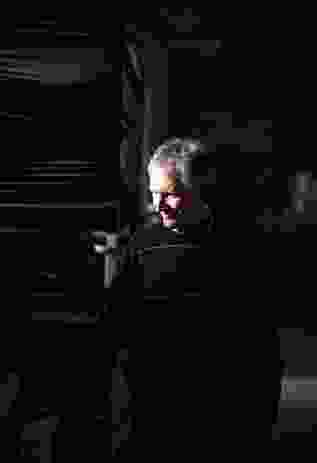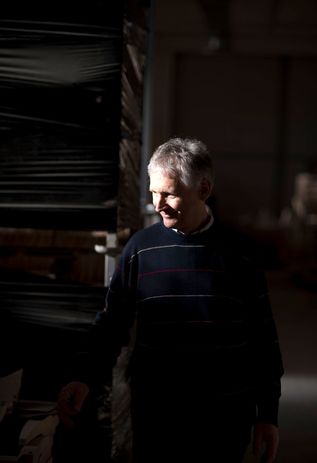 Milan-based furniture house Mattiazzi, founded by brothers Nevio and Fabiano NevioMattiazzi in 1979, has developed from a small-scale wood workshop into a global brand.
Today the company works with well-known designers from around the world, including Konstantin Grcic, Ronan and Erwan Bouroullec, Inga Sempé, Leon Ransmeier and Jasper Morrsion.
Australian furniture brand District brought Nevio Mattiazzi and sales director Cristina Salvati to Australia in September for the Conversations at District, Series One, held in Perth, Brisbane and Melbourne.
ArchitectureAU spoke with Nevio and Christina about the evolution of the company.
ArchitectureAU: Mattiazzi launched its own collection ten years ago, how did this come about?
Nevio Mattiazzi: We recognised that the world was changing and saw an opportunity to manufacture world-class product under our own label. Since then, our collection has exploded with designers' from across the globe coming to us to manufacture their designs.
AAU: How do you choose the designers you work with?
NM: We look at the product and the innovation the designers are proposing – products that are not already seen, that are not obvious, or taken for granted, that's what we look for.
AAU: So obviously innovation is a focus, but what about traditional craftsmanship?
NM: Innovation is a key focus, but so is honesty. Honesty in material and craftsmanship. We came from a reality where there were only manual machines. At the right moment, we believe, we took advantage of what the market was offering, in terms of technology. With the arrival in the company of the younger generation, my son, and other younger people that were able to take advantage of technology, we synchronised new technology with old school craftsmanship to create products that have won awards around the globe.
AAU: Is there an underlying philosophy to your furniture?
NM: Honesty. Integrity in design originality; materials used and the combination of technology and handmade. All our materials are sourced from sustainable plantations; for every tree harvested there is another one planted. Our factory is powered by sunlight exclusively and all our products used are natural and not harmful to the environment. Hence, we have the GECA certification in Australia.
AAU: What's coming up for the company?
NM: We are always working towards Salone del mobile and the Stockholm Furniture Fair, so we're focusing on those, and of course we will have new designs' to release.
Cristina Salvati: Next year, it will be our anniversary – 40 years of production and 10 years of our own collection, so we have plans to have a major event in Milan and some supporting events at our factory.
For further information, head here.