Constructed using half a million recycled bricks, the newly opened Arkadia apartments in Sydney's Alexandria could be the largest recycled brick building in Australia, says architect Koos de Keijzer, principal of DKO Architecture.
Designed in collaboration with Breathe Architecture for Defence Housing Australia (DHA), the $136 million project comprises 152 units made up of a mix of studios, one-, two-, and three-bedroom apartments and terraces.
Around half of the units are reserved for defence personnel and their families while the remaining 71 will be sold on the open market.
"DHA were particularly interested in aspects of community and safety," de Keijzer said. "A lot of defence force personnel might be sent on postings for five or six months so there'll be one single parent left with the kids. The whole aspect of sociability became important."
The housing complex, located at opposite Sydney Park, has been designed with a sense of safety in smallness.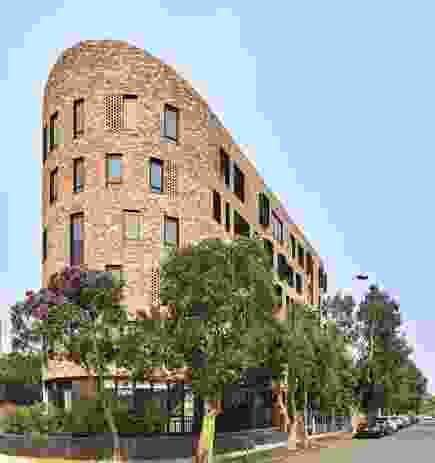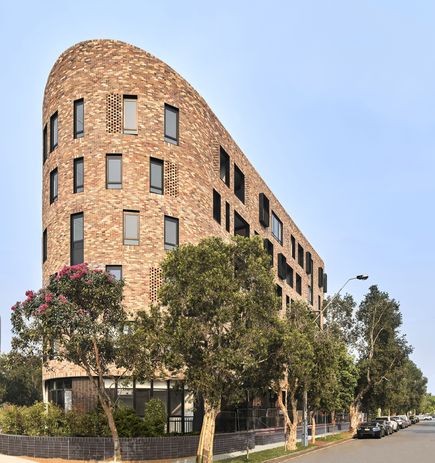 "We had a mantra of a small community is a good community," de Keijzer said. "There are statistics that you can relate to up to 40 people in your community, if it gets larger than that, it starts to become anonymous.
"So, we actually broke up the complex into four separate buildings. Each has its own core, its own vegetable garden, its own communal space and access to the rooftop garden.
"On every floor there are four or five neighbours and no more. Part of [creating] security and safety is a sense of safety in knowing who's there: you'd know everyone on your floor."
The buildings are also partially elevated from the street, which gives the ground floor terraces a view down to the footpath.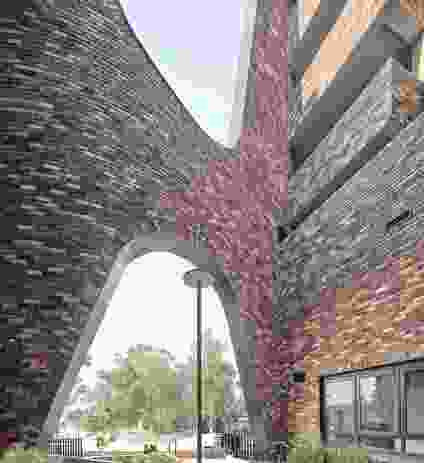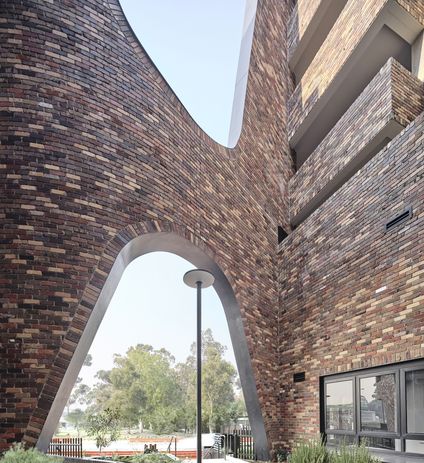 A distinctive part of the design are the dramatic brick arches that form two "mouse holes" through the buildings. "The arches are linkages from Hunteley Street through to Sydney Park Road," said de Keijzer. "Using brick to make an arches an age-old approach but it's also to make sure the public knew they could walk through those spaces. They are two storeys tall and the arches are designed in such a way to make walking through the passage inviting.
The project team also created a pocket park on the north side of the site on Huntley Street which is public accessible to the neighbourhood. Landscape architecture practice Oculus designed the project's green spaces.
The use of recycled bricks reflected the site's history which was formerly the NSW Brickworks.
DKO and Breathe won a City of Sydney design excellence competition for the project in 2015, the first time the two practices have collaborated. They are now collaborating on five projects across Melbourne and Sydney. DKO has previously completed project for Defence Housing Australia.
Related topics