Do minimum apartment standards affect affordability?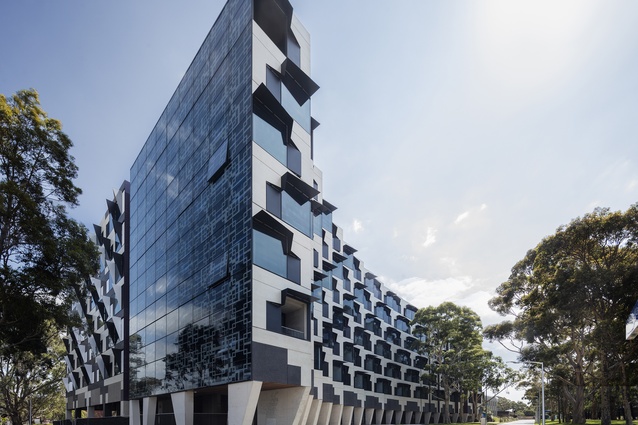 As the Victorian government prepares to release its draft apartment design standards next month, debate is heating up in the industry over the merits and effectiveness of such standards, including how it, if at all, will affect housing affordability.
On 30 June, the Australian Financial Review (AFR) reported that Melbourne-based practice Plus Architecture teamed up with quantity surveyor Rider Levett Bucknall and calculated that, based on draft standards leaked from the Office of the Victorian Government Architect in 2014, buyers of apartments would likely be slugged with a price increase of between $115,000 and $145,000, if all the standards are applied.
This prompted the Australian Institute of Architects to release a statement (5 July) in support of the introduction of apartment standards in Victoria. "The Institute has a longstanding position of supporting the implementation of apartment design guidelines and similar planning legislation in all jurisdictions," said professor Ken Maher, national president of the Institute. "The guidelines will enable Melbourne to continue to be one of the world's most liveable cities."
Craig Yelland, a director of Plus Architecture, penned an opinion piece for Urban Melbourne (7 July) in which he argued that "the introduction of such standards can be seen to severely damage affordability and somewhat unnecessarily so."
His comments were accompanied by a detailed breakdown of the likely additional costs, including $10,500 for daylighting, $13,500 for natural ventilation and $15,000 for larger apartments.
Yelland also criticized the government's Better Apartments Discussion Paper consultation process. "The government seemingly refuses to tell the public what they are in for and what the true cost of these apartment standards will be," he wrote.
Victoria's planning minister Richard Wynne dismissed the cost analysis as "assumptions." He told the AFR, "[Yelland] is working off data that is actually not relevant necessarily to what these guidelines might look like."
Ken Maher has characterized Yelland's arguments as "misplaced."
"I think Yelland is running a fairly selfish argument in saying that he can design small apartments well and I acknowledge that, but that's really not the issue," Maher told ArchitectureAU.
"You can't use an argument for affordability to say that you can deliver sub-standard outcomes for the community – particularly apartment buildings – because they're long-term building stock.
"It's a complex issue, not simply a matter of calculating an extra area or some other provisions and saying that's going to cost you an extra $120,000. It sounds like a compelling argument, but it's a very narrowly based and simplistic argument, which I think distorts the real situation and therefore I'm quite concerned about seeing that kind of position being pushed."
New South Wales introduced its apartment design standards policy, commonly referred to as SEPP 65, in 2002. "A survey conducted by the Property Council of Australia seven years after the introduction of SEPP 65 showed that 82 percent of respondents agreed that it had led to improved design, and with relatively minor impact on affordability," wrote Kerry and Lindsay Clare in their 2014 review of the impact of SEPP 65.
Maher, who was chair of the NSW Premier's Urban Design Advisory Committee and advised the government on the SEPP 65 regulations, also said, "It hasn't had a detrimental impact on the market in NSW."
In Victoria, responses from the government's Better Apartments public engagement survey revealed that affordability ranked second for apartment dwellers behind "coming up with the right design guidelines to achieve the outcome of better apartment living." 
Daylight, space and natural ventilation were the top three most important issues for the 1,700 survey respondents. "An overwhelming 80 percent of respondents agreed or strongly agreed that an airy apartment that has good natural daylight, direct sunlight and good ventilation is essential and is worth paying more for," the survey report stated. The survey also found that "76 percent of respondents agreed or strongly agreed that there should be minimum apartment sizes to ensure apartments have reasonable-sized rooms and storage."
The public engagement process received 145 written submissions, 60 of which were from within the industry. The Institute's submission raised concerns that "the closing comments of the Discussion Paper [presented] good design and financial viability as an 'either/or' scenario."
The Institute's submission continues: "We would assert strongly that good design can be a key determiner and enabler of financial viability.
"Housing affordability can be improved and supported through innovative design by skilled architects. Affordability includes the cost of ongoing energy consumption and building maintenance (costs that are not borne by the developer), all of which can be reduced through quality design."
Maher added, "It's really the government's place to ensure the whole planning system is based on the fact that as development becomes denser, amenity becomes a greater consideration. That doesn't mean there isn't the provision for exceptions to minimum standards but they must be demonstrated through design excellence.
"As soon as you set a standard that is low or have no minimum standard, the market will deliver sub-standard housing, I'm absolutely convinced of that, and that's not in the public interest."
Join the discussion at Housing Futures, presented by Architecture Media, in Sydney on Friday 22 July. Buy tickets…