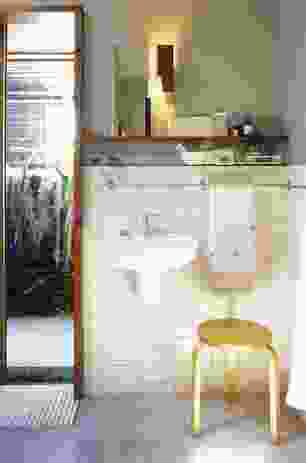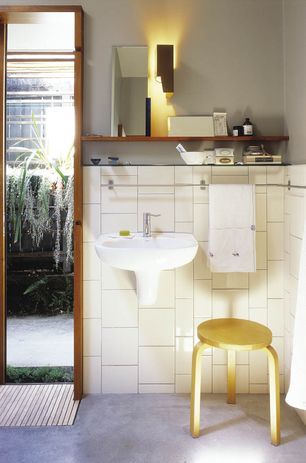 Johnson Alabaster tiles
These affordable tiles come in a range of sizes. Donovan Hill often uses them tiles in a vertical arrangement. The tiles are seen here at the D House.
Caroma Integra 500 wall basin
Integra is a general-purpose basin featuring an anti-splash rim and hygienic, easy to clean integral trap. The simple, classic design suits most bathrooms.
Wall-mount copper light cowl
Designed by Donovan Hill, this light is intended for outdoor lighting, developing a rich patina over time.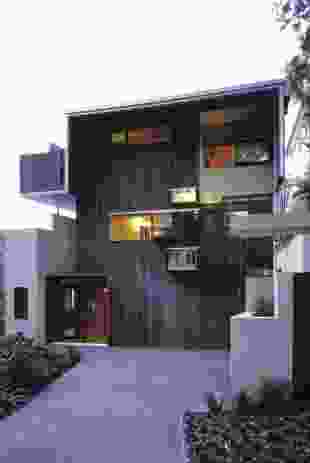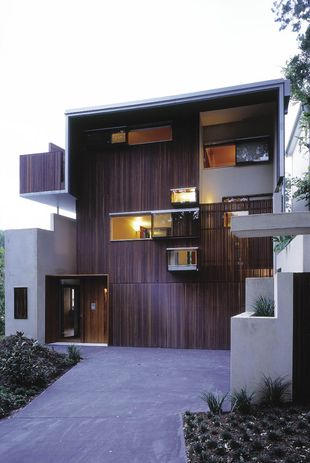 Dulux "Chalk USA"
This is a colour that provides warmth and a gentle backdrop to interiors.
Rosewood
Seen here at the D House, this timber is very durable, easy to work with, community cut and withstands harsh environmental conditions.
Spotted gum
Queensland-Government-logged spotted gum is readily available. It is the practice's preferred hardwood for flooring, carpentry, screens and external timber structures. It is seen here at the 6 Neighbour House.
Source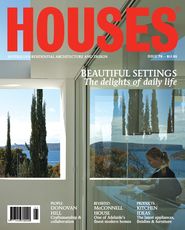 Discussion
Published online: 20 Feb 2012
Images: Jon Linkins
Issue
Houses, February 2011
Related topics