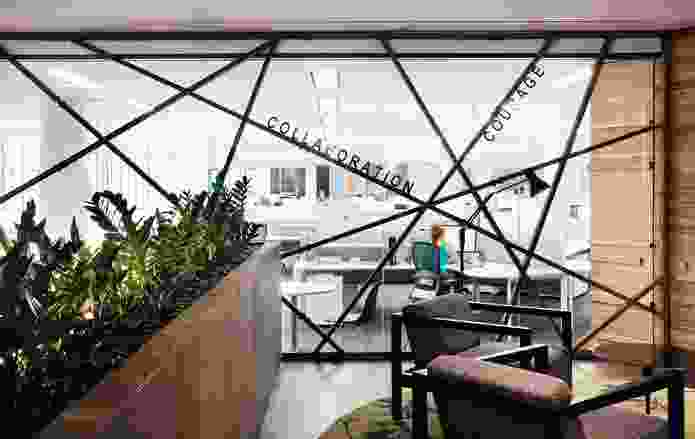 It's hard to keep a secret at the new Downer EDI offices. Fortunately, transparency was one of the key requirements in the brief handed to Hassell, the team behind this extensive contemporary interior fitout. Three distinct Downer EDI divisions previously located at disparate geographic locations around Sydney were brought together, creating two vast floors within a multilevel building in North Ryde. According to Hassell senior associate Julia Borghesi, the design concept was driven by Downer EDI's desire to change the internal culture of the organization from one of siloed, hierarchical practice to a culture of communication and knowledge. They also wanted an atmosphere that instils knowledge-sharing and interaction in an informal and spontaneous way.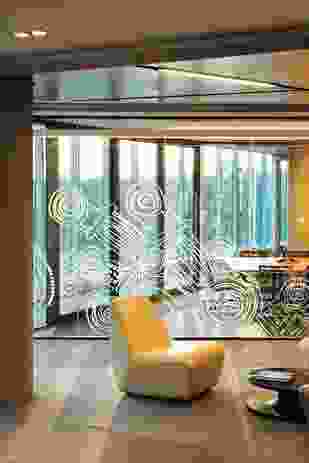 To satisfy the client's desire, Hassell has taken the "transparency" vision quite literally, with glass cubes and screens used throughout the space, natural light maximized and large full-height windows to all sides of the tenancy exploited. At almost any single point on each floor of the monolithic space you can see from one end to the other. The only space spared from the glare of your fellow worker is, perhaps ironically, the boardroom, which has sliding timber doors that do indeed open right up to create a "town hall" area for office announcements and get-togethers.
If walls were required, they were to be glazed and transparent, and secret nooks and corners were to be abolished. This significant design challenge meant the design process itself was critical to the project's success, and it was collaborative from the start. Aspirational workshops were held with the client team looking at the current workplace culture and assessing the desire for the new workplace.
Borghesi says: "Functional briefing allowed a wider range of staff participation and, although there was at first a feeling of negativity to an open-plan environment, it became clear that this could be attributed to a lack of education about open plan and perhaps a resistance to change."
The comprehensive design development process resulted in various floor plate zoning diagrams, with the team unanimous in selecting the final result. Downer EDI's facilities manager, Daniel Bustos, agrees with Borghesi that the success of the design comes down to the spatial planning of the two levels, which allows staff to flow unrestricted through all areas of the workspace: "Having that flow has helped. Anyone is approachable and, although it was a bit difficult for some to get used to this at the start, everyone has come around to it and it really has changed the way people work. There is just so much more interaction between groups."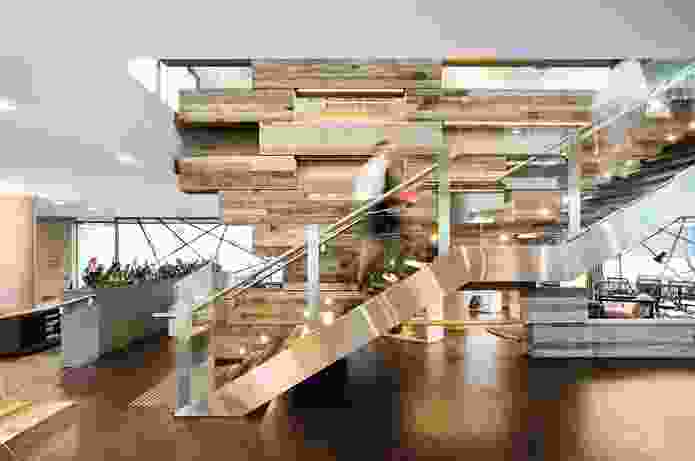 Materials were selected to represent the rail, engineering and mining industries that Downer EDI specializes in, evoking a sense of strength, resilience, durability and longevity. This is no more evident than at the reception area with its steel screens and dark grey stone pavers. A monotonal colour palette leaves the personalizing of spaces to the occupants, with only splashes of colour in the utility points and main hub area, as well as a few punches on the freestanding coat stands.
The main feature of the interior is the central stair, which stands, strong and beautiful, combining glass balustrades with an evocative sleeper wall made of recycled, unfinished timber, recalling railway sleepers and maritime wharves. The wall also conceals the stair support structure while providing top-lit display areas.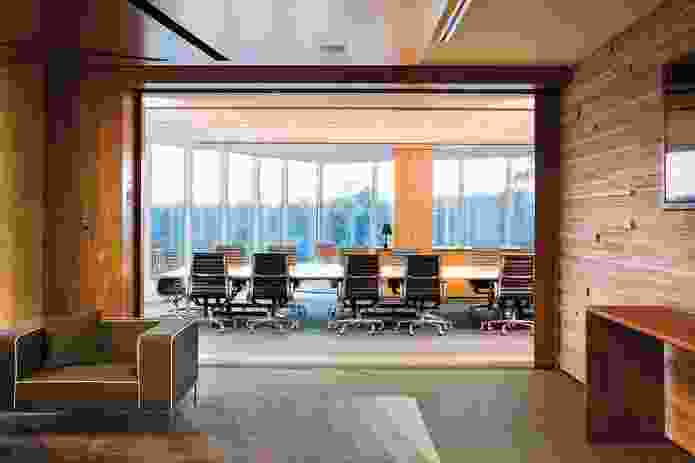 To disrupt the long, rectilinear building footprint, the built spaces were angled, allowing a sense of movement in an otherwise restrictive environment. A variation of base building carpets, in charcoal, sage and silver, and recycled timber floors subtly distinguish meeting rooms, workspaces, break-out spaces and utility areas. Centralized "think tank" pods act to further break up the space, each pod allowing a variety of work to be undertaken. These raised pods use a combination of large glass panels and recycled timber cladding to create a warm enclosed atmosphere.
And ultimately, it's the selection of furniture, much of it bespoke and contemporary classical in style, which serves to balance rigid industrial with a more comfortable organic, even livable feel.
Products and materials
Walls and ceilings

Parchem Duraloor finish to columns. Axolotl feature ceiling. Whiteboard surface from Charles Tims. Graphics applied to glass from Premier Tint. Enviro Acoustis acoustic insulation. Kvadrat acoustic fabrics. Deco Glaze glazing. Metal feature wall from Bluescope Steel. Forbo Bulletin Board pinboard. Recycled timber panelling from Australian Timber Supplies and Australian Architectural Hardwood. Timber veneer from APR Detailed Joinery.
Flooring

Carpets from Gibbon Group and Interfaceflor. Resilient flooring from Flowcrete and Spectrum Floors. Bolon from TAG Floors.
Stairs

Recycled timber stair cladding from Australian Architectural Hardwood.
Windows

Brown-out and blackout blinds from Vertilux.
Furniture

Upholstery by Mokum, Kvadrat, Woven Image and Contemporary Leathers. Furniture powdercoat from Dulux. Deemah Stone cladding to reception desk.
Finishes

Forbo Desktop Marmoleum from Duroloid. Laminates from Laminex. Stone from Caesarstone. Tactile indicators from DTAC.
Bathrooms

Tiles from Academy Tiles.
Accessories

The custom-angled steel screen at reception commissioned through Ogis Engineering.
Source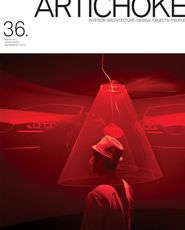 Issue
Artichoke, September 2011
Related topics