The Parramatta City Council has unveiled a draft concept design for Parramatta Square's public domain, the linchpin project of a $2 billion rejuvenation of the three-hectare area.
The concept for the 20,000 square metre space is designed by a consortium of architecture and landscape architecture practices under the name of 42. The team, which was appointed in June 2015, includes JMD Design, Taylor Cullity Lethlean (TCL), Tonkin Zulaikha Greer (TZG), and Danish practice Gehl Architects. Artist Callum Morton was also appointed for the public art masterplan.
The project comprises a central 10,000-square-metre area spanning 250 metres from Smith Street to St John Anglican Church.
The public domain will be defined by a zigzagging watercourse with a fountain at the western end. It is a concept which represents Parramatta as a river city.
"Water becomes a centrepiece to Parramatta Square and will animate it in many wonderful ways," said Perry Lethlean, director of TCL. "It will celebrate the great diversity of Parramatta's community and connect to a range of beautiful civic spaces that allow visitors, residents and workers to promenade, play, meet or be entertained."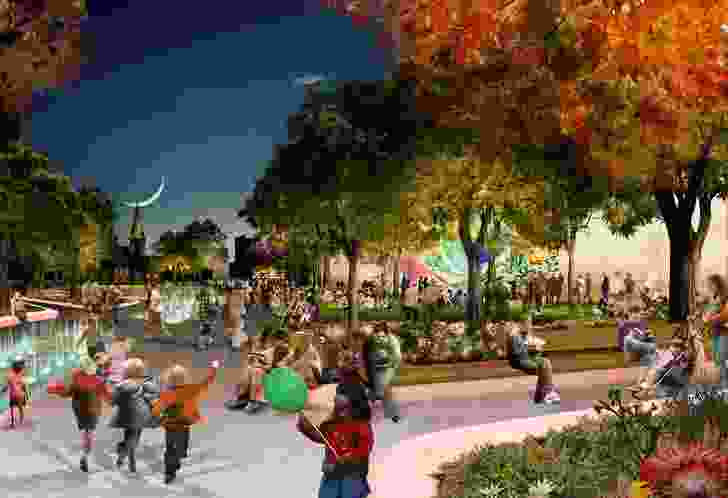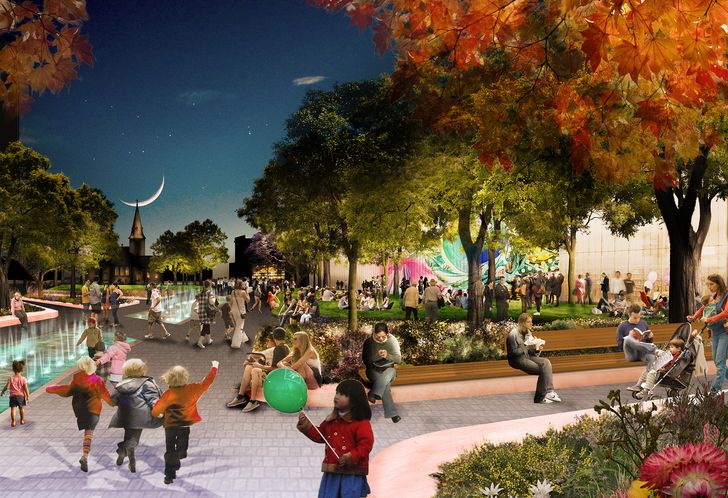 The council is yet to decide if the watercourse would be still water, running water, a shallow curtain, mist or spray.
The quarter-kilometre long space will also feature two lawn sections – one to the north of the proposed Aspire tower by Grimshaw Architects, the other to the south of the proposed civic and community building by FJMT.
Additional features of the public domain include garden areas, ornamental planning in spring and autumn colours, garden play areas, canopy covered seating, a central plaza, an annual temporary art pavilion, and a university plaza.
Peripheral areas including the Centennial Square north of the existing St John's Church and a new lobby to the existing Town Hall are also part of the design.
Parramatta City Council has committed $35 million to the project. The concept plans are on exhibition for public comment here.
Related topics