Conrad Gargett has completed the redevelopment of a theatre in South Brisbane for Queensland Theatre.
The Bille Brown Theatre, formerly the Bille Brown Studio, was opened on 11 October
The $5.5 million project, including $2 million from the state government, increased seating capacity from 228 to 351. It also involved the refurbishment of the theatre bar and an external courtyard with an upper level terrace.
The new theatre features Brisbane's first corner stage arrangement, with raked or sloping seating on three sides – a layout that matches many others around the country, which will increase the opportunity for co-productions with other theatres. A new addition to the theatre is a series of corridors, or vomitoriums, that travel through the seating banks and onto the stage.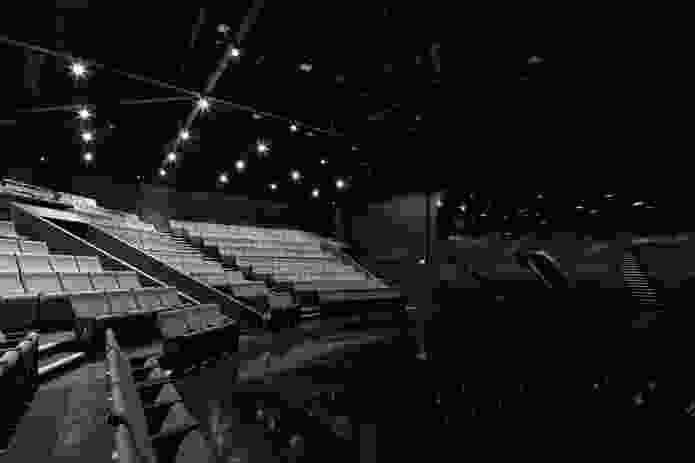 Sam Strong, Queensland Theatre artistic director, said, "What that means is that you are able to propel actors really quickly into the space. Also the audience is much more enveloped in the action."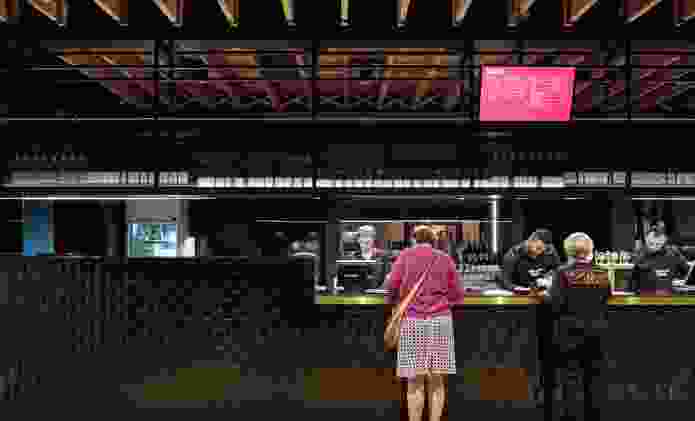 Amanda Jolly, the theatre company's executive director, said Conrad Gargett dealt well with a tight timeframe and budget, and that the practice "appreciated the kind of audience experience we were hoping to deliver, both within the Bille Brown Theatre and in the adjoining bar, foyer and courtyard areas.
Lawrence Toaldo, managing director of Conrad Gargett, said the practice was "proud to work closely and collaboratively with Queensland Theatre to design and deliver this landmark project and their vision of a sophisticated 'home' venue, the Bille Brown Theatre."
The theatre is hosting the premiere run of David Williamson's Nearer the Gods. The playwright, who wrote the play with the new space in mind, said that the theatre "gives you great confidence that you can write with all the fluidity that you want. So you can be as cinematic as you like."