Applications are now open for the 2015 Droga Architect in Residence Program.
Submissions are invited from practitioners based outside Australia for twelve-week residencies available between June and December 2015. Applicants are invited to present a body of architectural work that emphasizes a strong public and social benefit, to be clearly communicated through their submission. During the twelve-week program the Droga residents are typically engaged in a "research by design" project as well as seminars, exhibitions and events.
The Droga Architect in Residence Program has been established by the Australian Institute of Architects Foundation to support and communicate the value of architecture as design, and is intended to encourage the exploration of innovative concepts, the exchange of ideas as well as international collaboration.
In 2013, the architectural philanthropist Daniel Droga gifted the use of his central-Sydney apartment, designed by Durbach Block Architects, to the Australian Institute of Architects Foundation for an architecture residency – a program for overseas architects managed and funded by the Foundation. Following the 2013 call-out for applications from architects based overseas, the jury committee, comprised of Daniel Droga, Brit Andresen, Brian Zulaikha and Paul Berkemeier, selected architects for three sequential, eight- to twelve-week-long residencies, to be spaced roughly six months apart. The jury committee also contributes to the facilitation of the program for the incoming residents, proposing project frameworks and liaising with universities and local offices for support.
For practitioners with design research interests, an architectural residency is a rare and challenging opportunity. Conceived as a residency with an agreed framework, it invites reciprocal contributions to culture-building with potential for reflection, engagement and exchanges between the overseas resident and the host community.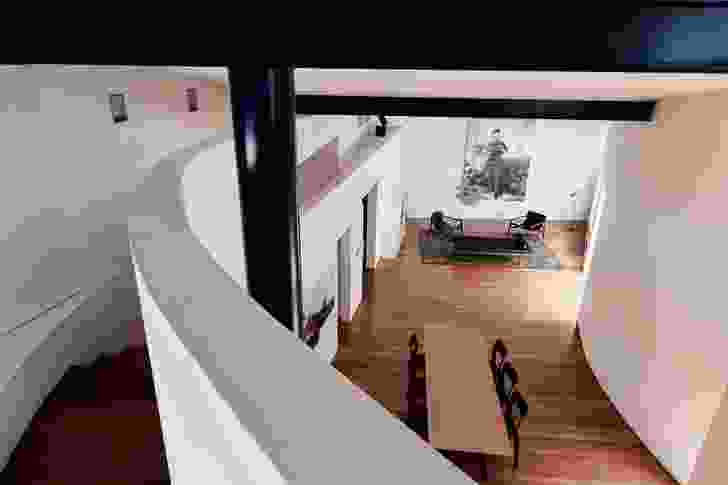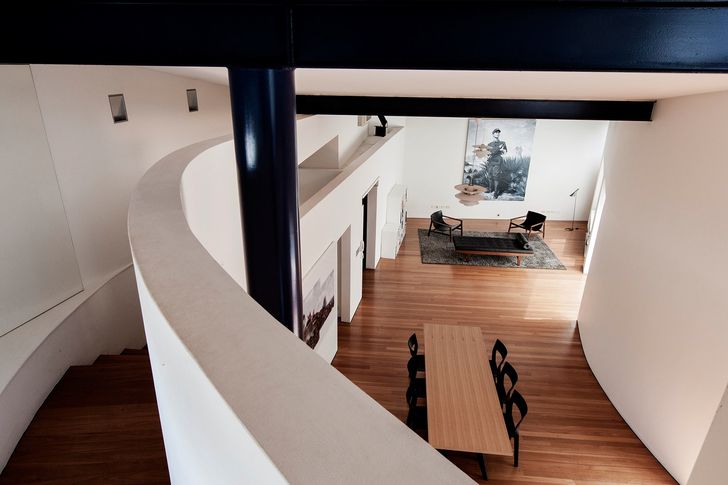 The inaugural architecture residency was launched in March 2014 with the arrival in Sydney of Dr. Carmen Fiol of the Barcelona practice Arriola & Fiol Arquitects. Based on her experience in urban civic projects, such as Fossar de les Moreres, Parc Central de Nou Barris, Granvia de Les Corts Catalanes in Barcelona and La Rose de Cherbourg in Paris, Fiol identified her research to include resolving poorly functioning public space through architectural projects. She also outlined her interest in Griffins' Canberra as an example of the use of the diagonal in city planning – an aspect of her doctoral thesis. Links with The University of Sydney's Professor Rod Simpson included the City of Liverpool's consultation workshop Building Our New City, and a seminar and site visit with Master of Architecture students to central Liverpool that offered a framework for the exchange of planning ideas and principles identified in Fiol's practice.
Her lectures in Sydney included presentations to the public at the Vivid Festival, City of Sydney City Talks and the Cervantes Institute; to architects and planners at Tusculum, the NSW Government Architects Office and Sydney City Council; and to students at The University of Sydney. During her residency, Fiol also travelled interstate to present lectures at the University of Canberra, at the Australian Institute of Architects' Tasmanian Chapter and to students and academics in the architecture school at the University of Tasmania in Launceston.
The second residency began in August 2014 with the arrival of Mechthild Stuhlmacher of the Rotterdam based practice Korteknie Stuhlmacher Architecten.
In addition to her architectural work, which includes building for the elderly with dementia and a school for children with mental illness, Mechthild Stuhlmacher also teaches a studio about "healing architecture" at Delft University og Technology. With a focus on materiality, daylight and the integration of nature, her architectural projects seek to craft sensual and healing community environments. While workshops with architecture students at the University of NSW offered the opportunity to introduce the principles of her practice, the work of the Benevolent Society in Claymore, Sydney provided a framework for Stuhlmacher's research to explore design aspects of an integrated family centre. The Claymore project also generated meetings with the community and was the subject of two presentations at Tusculum. Her research in Melbourne included a visit to the Otis Project in Bendigo with architect Dennis Carter as well as presenting talks to the City of Melbourne, and at the Australian Institute of Architects' Victorian Chapter. In Tasmania, Stuhlmacher presented a lecture to the school of architecture at University of Tasmania in Launceston and to the Institute's Tasmanian Chapter.
The next residency is due to start in February 2015 with Morten Rask Gregersen and Johannes Molander Pedersen of Nord Architects Copenhagen who visited Sydney in October 2013 as guest speakers and exhibitors at the celebrations for the 40th anniversary of the Sydney Opera House. Nord's work for public institutions includes Kids' City, House of Natural Sciences and the Copenhagen Centre of Cancer and Health. Their architecture and urban design practice embraces participation and co-creation and is committed to developing new institutions that interact with civil society, public and private sectors and contribute to a future welfare architecture.
Johannes Pedersen and Morten Gregersen will share the residency and undertake "Collective Impact" – a program that includes a "research by design" project as well as participation in a series of postgraduate student workshops. The Nord partners will also present seminars and public lectures in Sydney and interstate.
Applications for the next 2015 residencies will close on Friday 23 January 2015.