Award-winning architecture practice Durbach Block Jaggers has won the architectural design competition for a new cooking school at Sydney Markets in Flemington, western Sydney.
The design concept, which incorporates a secret garden and netted trees, beat out several other contenders for the commission.
"The flowing shape of the building celebrates natural light and cross ventilation," said Neil Durbach, a director of Durbach Block Jaggers. "We wanted to create a centre point that would naturally connect people, space and food."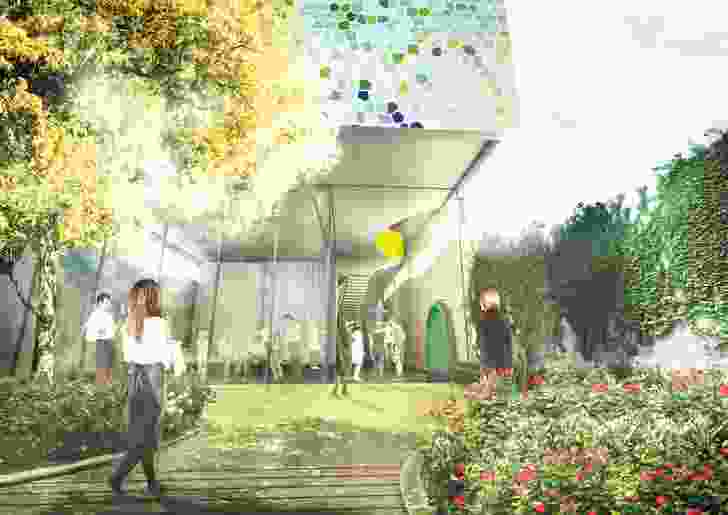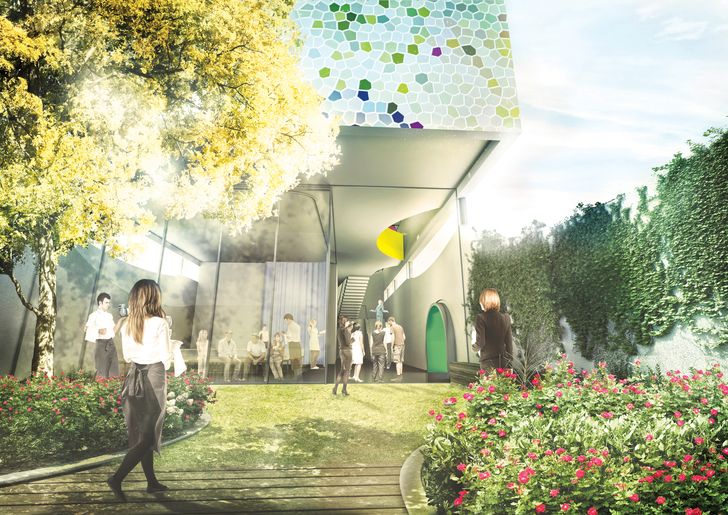 The proposed new building, which has been touted as the "new face" of the wholesale fresh food market, will include a large function area, an alfresco terrace, education area for school groups and will be capable of holding classes for around 30 people. With the new cooking school, Sydney Market is targeting a burgeoning global food tourism trade.
Sydney Markets has been running since the first European settlers arrived in 1788 and it now trades produce from around 20,000 growers from across Australia. The market was named number one in the world for Environmental Sustainability in Denmark at the 2008 World Union of Wholesale Markets Congress.
Durbach Block Jaggers hope to continue the sustainability credentials of the market by earning a 5-star sustainability rating for the new cooking school.
The school is expected to open in 2016.
Related topics