A Dutch library has been named the World Building of the Year at the 2019 World Architecture Festival, held in Amsterdam.
The LocHal Public Library in the city of Tilburg, located inside a transformed 20th Century train hangar, is designed by a team led by Civic Architects, which included Braaksma and Roos Architectenbureau and Inside Outside / Petra Blaisse.
The architects retained much of the heritage structure, making light alterations and insertions to create a complex public facility that includes not only a library but spaces for public events, offices for arts organizations, and a co-working space.
The jury praised the architects for ensuring the retention of a building that had, at one point, been flagged for demolition, and creating a "physical facility in which a variety of users can meet for multiple purposes. In this sense, the building has become a social condenser."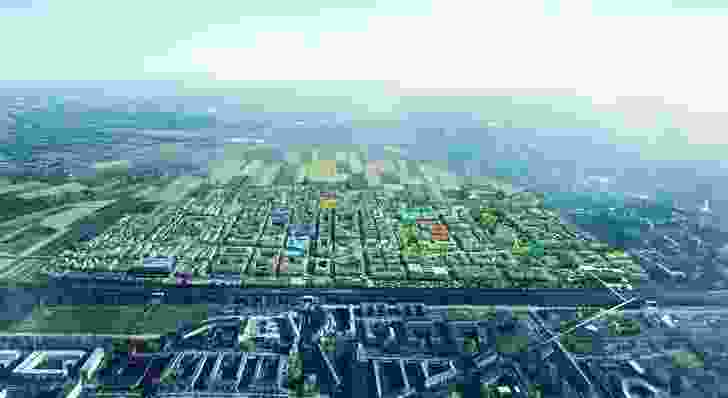 Elsewhere, the Future Project of the Year award went to a German proposal for a development inside Hamburg's sprawling fringe. Titled "The Connected City Oberbillwerder," the scheme designed by Adept and Karres en Brands together with Transsolar, Büro Happold and Kraft, and was described by jurors as a "response of breathtaking competence and imagination [to a] grave problem."
Other winners of top awards on the final day of the festival were Studio Link-Arc for Lokahdtu (The World), a children's pavilion which was named the Small Project of the Year; Chinese practice Original Design Studio recieved the Landscape of the Year award for its Demonstration Section of Yangpu Riverside Public Space, which illustrated a number of methods for reconnecting a stretch of Shanghai to its river; and another Chinese practice JC Architecture received the World Interior of the Year award for JCA Living Lab in Taipei.
On the Australian front, Pingelly Recreation and Cultural Centre by Iredale Pedersen Hook with Advanced Timber Concepts Studio won the Best Use of Certified Timber prise. The building is Western Australia's largest timber structure constructed since the end of WWII.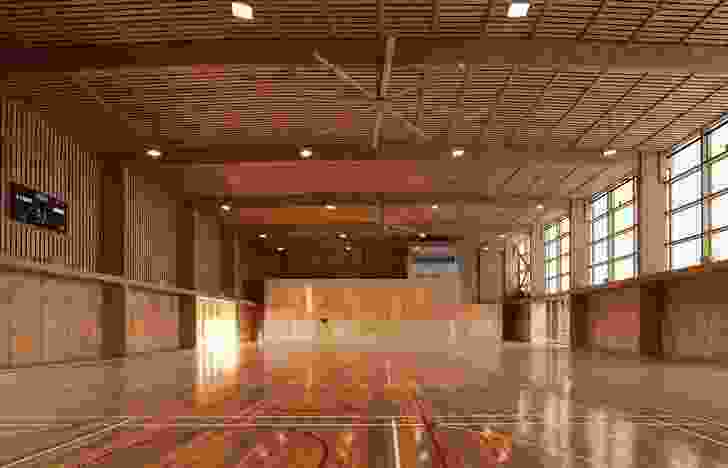 The jury said they were "impressed with the efficient and durable timber detailing, which delivers comfort and affordability for present and future users."
Australian architects found success earlier in the festival, with a number of practices nabbing awards and commendations in a number of categories.
Related topics