Dyson has expanded its line of standard-setting Airblade hand dryers with the Dyson Airblade 9kJ, that is fast, hygienic and responsible in its energy use.
The first Airblade, launched in 2006, was something of a marvel - stripping hands of moisture in moments and doing away with the need for single-use paper towels.
Rather than a minor iteration, the 9kJ model is a complete re-tooling of the popular design, according to chief engineer Jake Dyson. "From the acoustics to its design," he said, "Everything has been rethought to deliver the best performance without any compromise on user experience or hygiene."
Developed over three years (and more than 700 prototypes), the Dyson Airblade 9kJ is the quietest Airblade hand dryer so far, with motor and airflow technology improvements reducing energy consumption by 87 percent in Eco mode compared to warm air dryers in Eco mode, and producing up to 85 percent less carbon dioxide emissions than paper towels.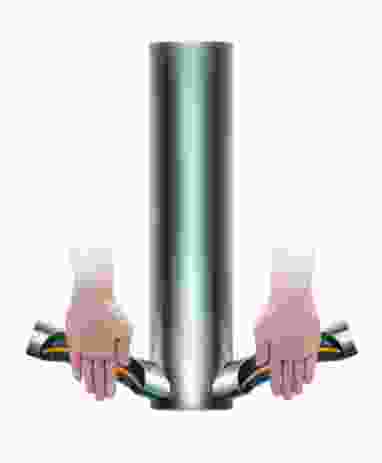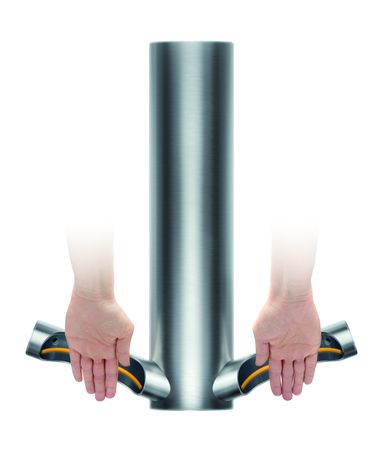 "It is the instinct of engineers to want to improve things," said James Dyson, "Make them more efficient and to use fewer resources in the process. It is wired into our DNA and it is this urge which drives progress and advancement – even in the washroom."
For more information, visit the Dyson website.