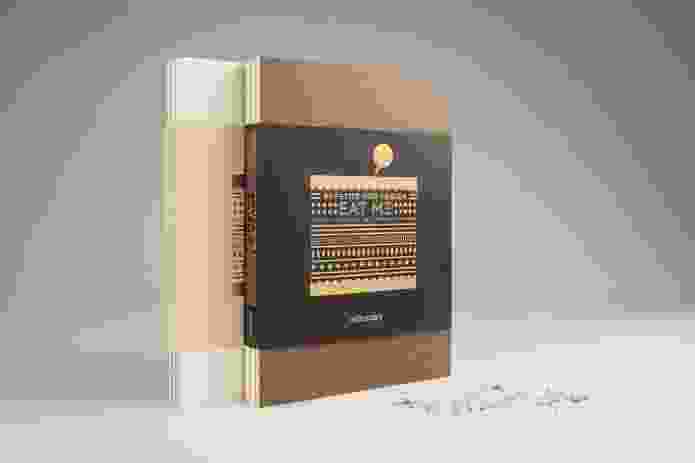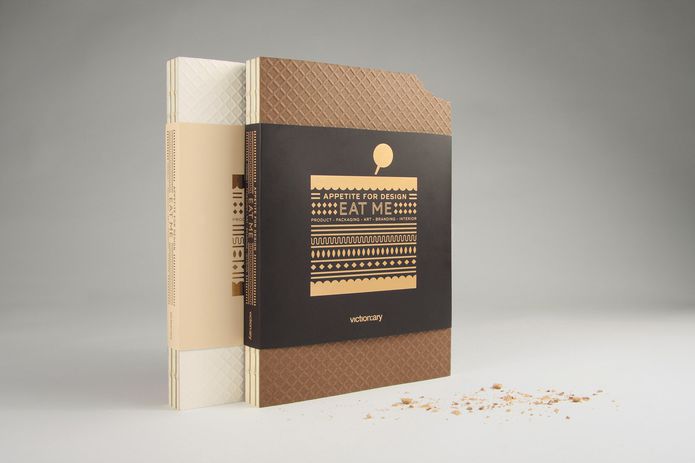 The cover alone is delicious – gold foil printing atop an embossed, wafer-patterned cover. It's so delicious, in fact, that someone or something has literally taken a big bite out of the corner of the book. And who can blame them? The product, packaging, art, branding and interiors documented in this book are simply mouth-watering. There's food colouring in a spray can so you can graffiti your tomatoes or your cupcake in a shiny gold colour. There's a loaf of bread with a carefully placed hole so that when the loaf is cut, your slice becomes an artist's palette that allow you to "paint" your bread with jam or other condiments. There's even polar bear-shaped ice cubes that float in your glass of water, as if you're drinking a little bit of the Arctic.
Moving into packaging, the designs are clean, sophisticated and sometimes downright merrymaking. A studio oddly named The has designed anti-theft lunch bags – plastic zip-lock bags with mouldy green splotches printed on the plastic to deter sandwich stealers (I'm ordering some at this very moment). In Australia, Cornwell gets a mention with its design for Capital Kitchen, located at Chadstone Shopping Centre, Melbourne. Disposable cups, bags and signage feature illustrations of milk bottles, preserve jars and egg cups to hark back to a time when food moved more slowly – the idea behind Capital Kitchen. Five artists and designers expand on their urge to create designs around food. Well, I feel rather talentless and a little hungry right now. Time for some good old-fashioned comfort food.
Victionary, 2012, 256 pp. RRP $60.
Source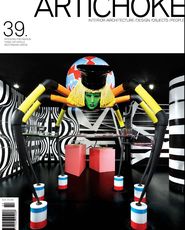 Issue
Artichoke, June 2012
Related topics