Amid the offices and showrooms on Foster Street in Sydney's Surry Hills sits Edible Outdoor Rooms – an installation of public seating and planters that contains a joyous array of edible plants.
The three small parklets that make up this installation draw the community together. They're little niches where local workers and residents can enjoy the sun and grab a few chives for their sandwich, or where cafe owners can source a little extra something for their lunchtime salads.
Until now, Foster Street has been a busy thoroughfare with narrow footpaths and an uninviting streetscape. Sam Crawford Architects, as part of the Rawson Lane Arts Association, saw an opportunity to create a more community-focused, pedestrian-friendly space in this dense urban area. "We want to be engaged in the making of the city," director Sam Crawford says.
Armed with a $20,000 grant from the City of Sydney, the project group engaged the community to help bring Edible Outdoor Rooms to life. Enthusiastic locals stepped in to volunteer their time, materials and expertise to turn parking spaces into parklets, and there was a festive planting day to sow chives, rocket, lettuces and parsley into the concrete pipes that form the planters, which double as seats.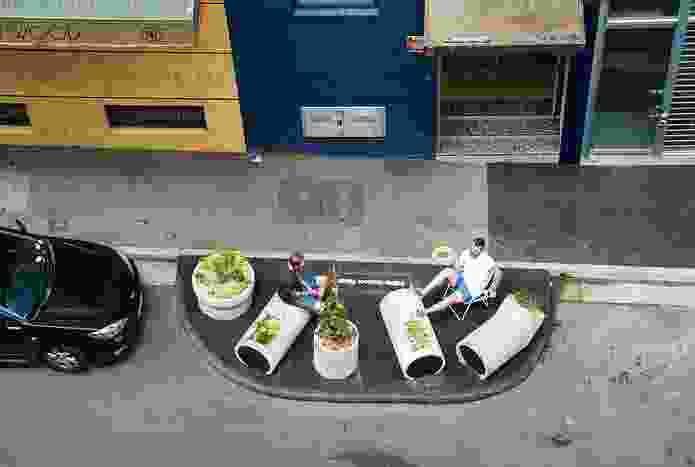 The installation is the Rawson Lane Arts Association's first realized project, and is part of a large-scale plan to transform the area into a greener space that provides places for people to pause, gather and enjoy the unique neighbourhood. The project is a collaboration between residents, workers, business owners and design and landscape professionals, including Jane Irwin Landscape Architects and Bates Landscape. It gives both the local council and residents an insight into the benefits of exploring new ways to use urban spaces.
In designing the installation, the team started at grassroots level by asking local business owners and residents how they would like to see Foster Street. "It was really nice to establish a relationship and start a sense of community," Sam says. "We'd see people in the street and chat to them, and feel like we were involved in something positive together."
Shopkeepers and residents now maintain the parklets, keeping them tidy and watering plants as required. And, possibly as a result of the project being so warmly welcomed by the community, it hasn't fallen victim to graffiti or vandalism. "There is one person on the street who doesn't like it," laughs Sam. "Everybody else loves it – so that's pretty good."
samcrawfordarchitects.com.au
edibleoutdoorrooms.blogspot.com.au
Source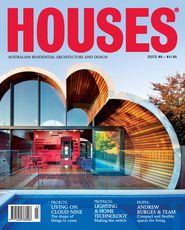 Related topics