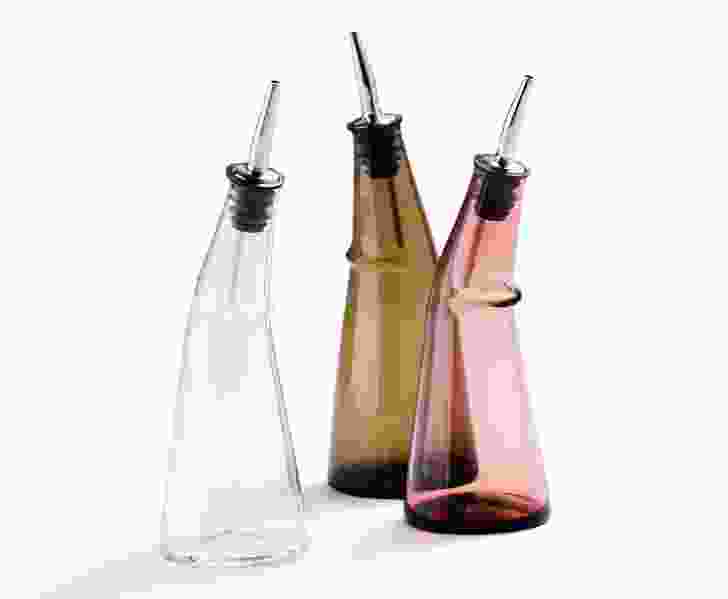 Kink vinegar bottle by Deb Jones

I can really relate to this vinegar bottle, especially after a long day at work: a slight kink in my neck and a little sour on the inside. Australian glass artist Deb Jones designed and made this unique and bold bottle using traditional glass-blowing techniques. The neck of the bottle is gently heated with a torch while constantly being rotated. The kink is formed when this rotation stops and the neck "falls." It makes pouring vinegar a sweet experience.
Available from Jam Factory.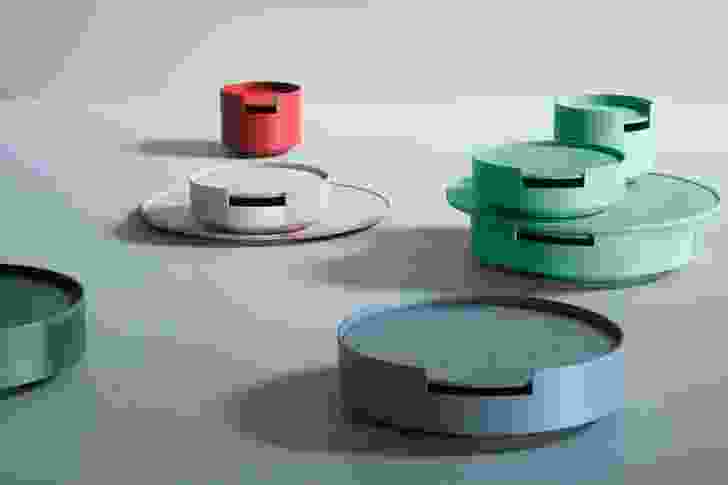 Container range from Böwer
Designed by German architect Eric Degenhardt for Böwer, Container is a range of vessels made of turned ash and available in natural or colour finishes. The sleek, low shape of the vessel makes it perfect to sit atop a bedside table or perhaps in your wardrobe to store earrings and bangles.
Available from Kelektiv.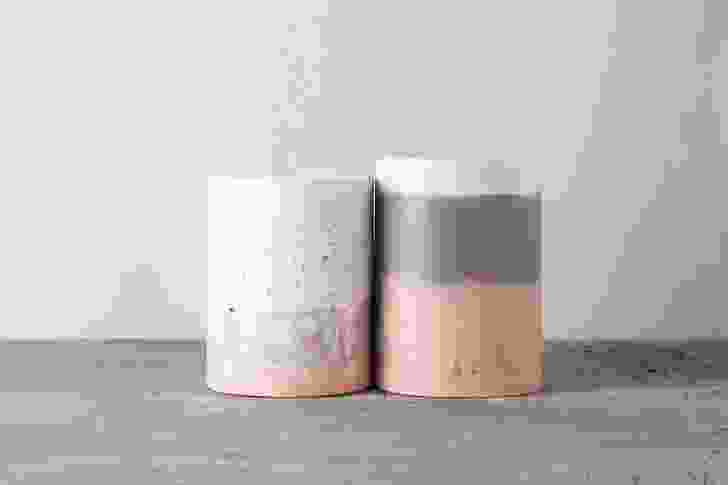 Cement objects by Maddie Sharrock
Some people (like me) look at a used plastic cup and think, "That should go in the bin." Some people (like Melbourne artist Maddie Sharrock) look at that same cup and think, "I'm going to create a beautiful cement vessel out of that and show everyone how clever I am." People like Maddie make people like me feel very boring. Maddie Sharrock of Studio Twocan has created a collection of cement ornaments: pots, bowls, plates and candlestick holders. Pigmented, fast-drying cement is poured over found and household items including plastic cups, jugs, containers and bottles, which act as moulds. I'll never look at a plastic cup the same way again.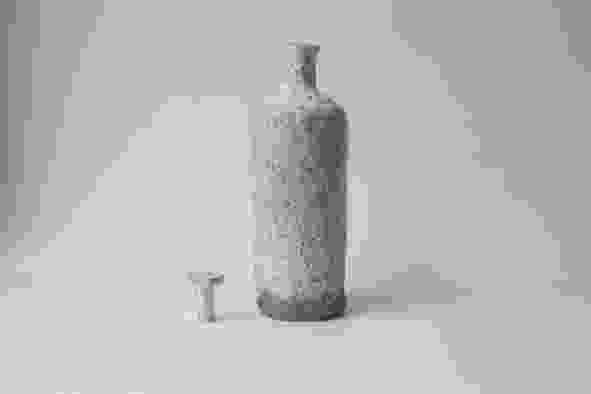 Shino Bottle by Slab and Slub
New South Wales-based artist Alison Fraser is behind Slab and Slub, a ceramics studio that believes in the "perfection of imperfection." Alison hand builds the ceramics rather than using a potter's wheel, giving her pieces a rough, asymmetrical shape and an earthy and textural quality.
Available from Mr Kitly.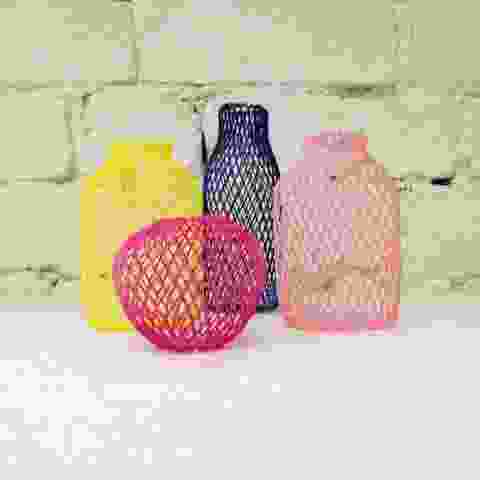 Net vessels by Emma Davies
More for show than for use, these netted vessels by Melbourne-based visual artist Emma Davies show how a contemporary material like polypropylene can be used to create a small but sweet sculpture. Because of the material they are made from, the vessels are also affordable, making them the perfect gift for that friend who is into polypropylene netted vases … you know the kind.
Available from Craft Victoria.
Related topics