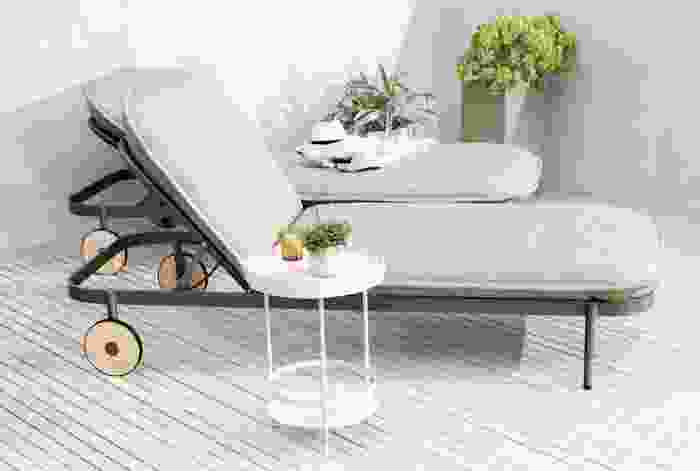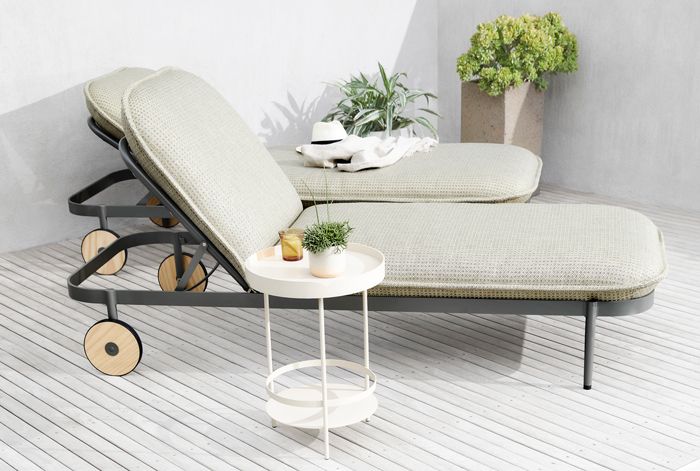 Trace Sunlounge from Tait
Tait continues to knock it out of the park with another product perfect for the Australian outdoors. The Trace sunlounge, designed by Adam Goodrum, flaunts natural curves and plump upholstery, making it ideal for resort-style relaxation or poolside pina coladas. The Trace Sunlounge is part of Tait's Trace collection, which is marked by its distinctive tubular framework and signature stainless-steel mesh. Comprising seven typologies including armchair, sofa, modular sofa, coffee table, drinks trolley, planter and now sunlounge, the Trace collection has swelled into an all-encompassing, luxurious outdoor lifestyle series. The Trace sunlounge is available in a range of hard-wearing, UV-stable textured powder coat hues and upholstery can be specified in a variety of premium, exterior-grade fabrics.
Congratulations to Tait too for winning Denfair's Best Australian Product at the Denfair Sydney Awards.
For more information, visit Tait's website.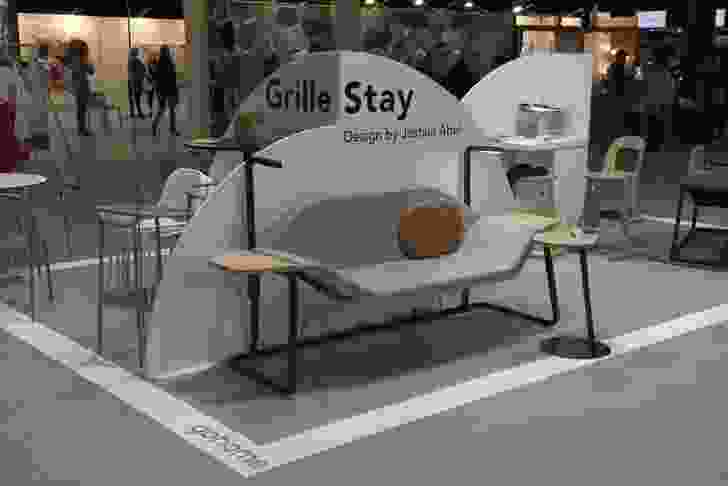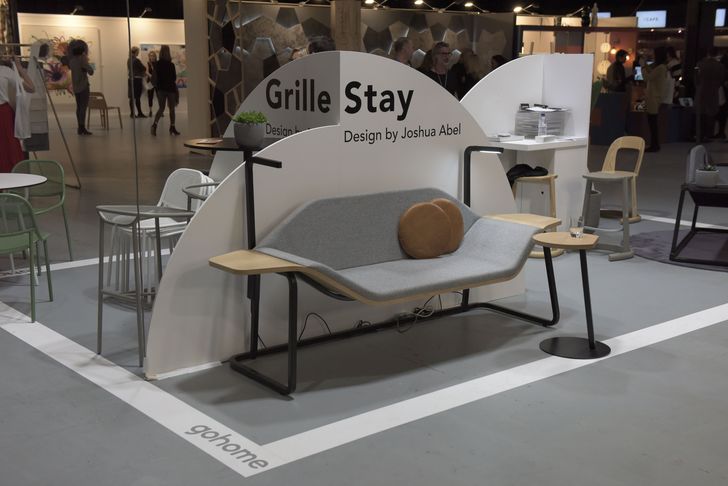 Stay by Joshua Abel
The Stay Lounger range by Brisbane-based industrial designer Joshua Abel for Go Home is a series of iconic single and double seat loungers. The loungers have been designed to suit a variety of spaces and users can sit, lean, lie, work, ponder and relax in them. Stay appears to float, suspended on a minimal powdercoated frame and is available with a series of add-on accessories, including pull up laptop table, coat rack and adjustable reading lights.
For more information, visit Go Home's website.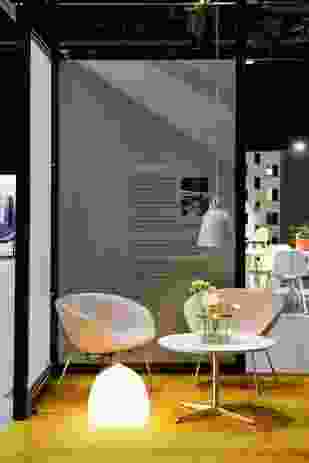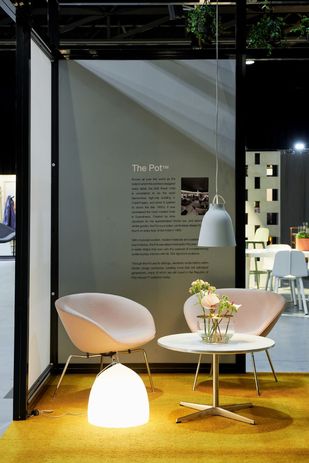 The Pot from Cult
With improved comfort, modern materials and available in new playful fabrics, the Pot by Arne Jacobsen was relaunched earlier this year by Cult with the purpose of complementing contemporary interiors with its 1950s signature sculpture. It also received Best International Product at the inaugural Denfair Sydney Awards.
Pot was designed for the SAS Royal Hotel in Copenhagen in 1959. Today, the lounge chair ihas been relaunched with the purpose of complementing contemporary interiors. The low, comfortable lounge chair embraces everyone who sits in it without ever taking over the room. The Pot is modern yet timeless and it is an Arne Jacobsen original.
For more information, visit Cult's website.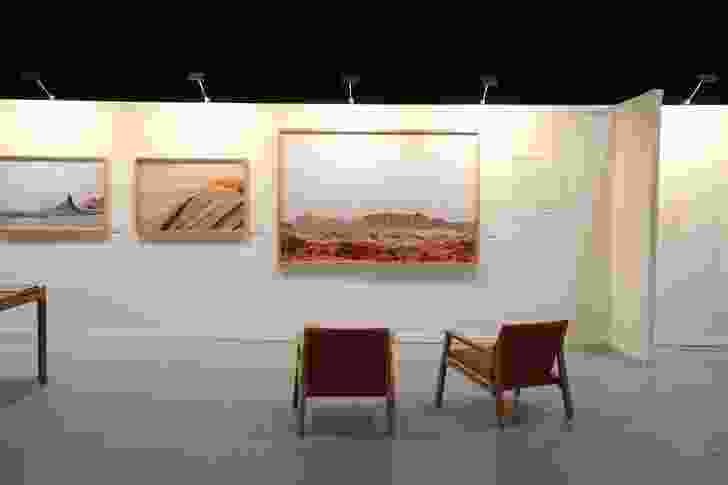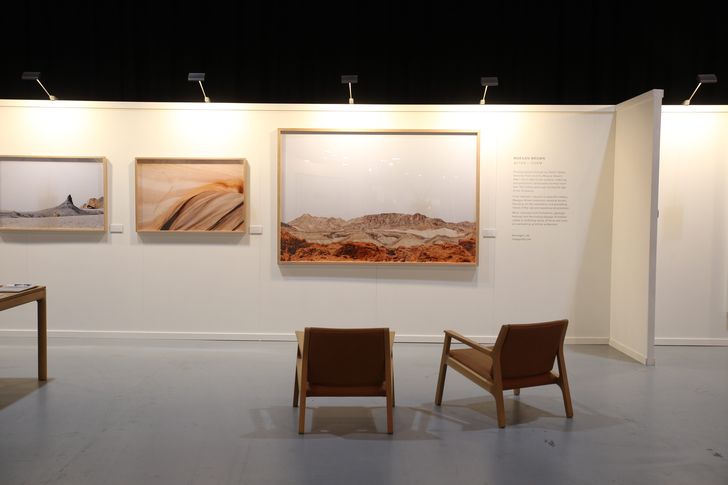 Artwork by Maegan Brown
Melbourne photographic artist Maegan Brown presented After – Form at Denfair in Sydney 2018, a photographic exploration of isolated, prehistoric landscapes throughout Death Valley National Park and the Mojave Desert. From dramatic canyons to peaceful valleys, Maegan Brown explores celestial terrain, focusing on the relentless and prevailing nature of the vast and expansive environment. Multi-coloured rock formations, geologic textures and fascinating displays of erosion create a conflicting sense of force and calm; an everlasting, primitive wilderness.
For more information, visit Maegan Brown's website.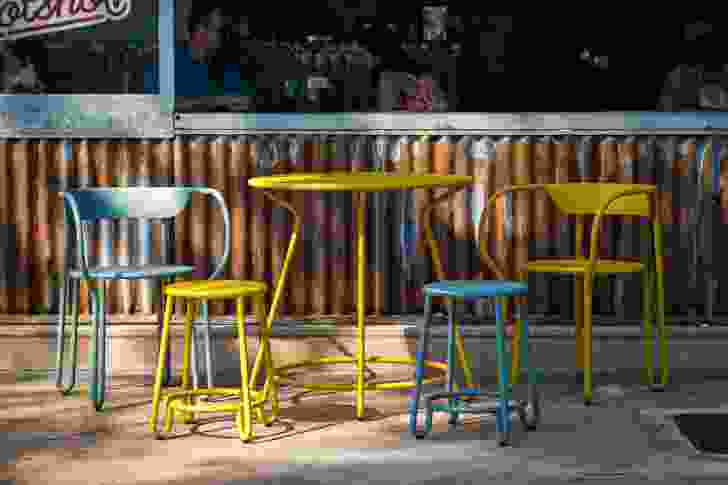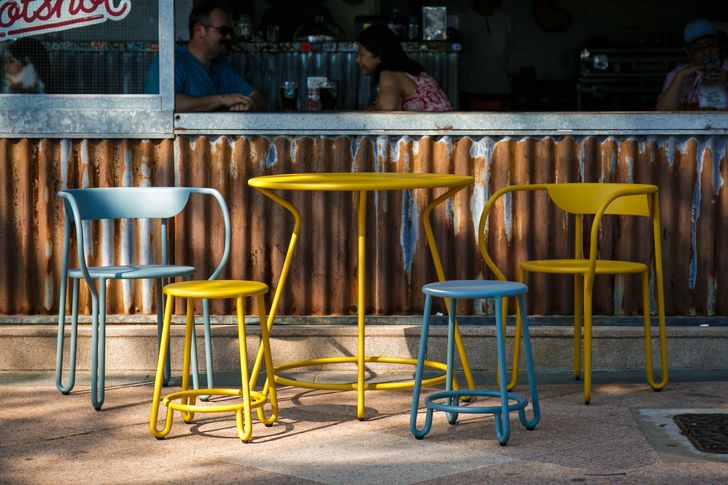 Huggy by Maiori
Every Huggy piece is a standalone statement full of character and restraint. The emblematic armchair, the playful stools, the charismatic hanger … Huggy revisits bistro furniture to redefine it with a unique aesthetic and unseen playfulness. Containing no sharp angles, its nonchalant outlook and sturdy design are an example of brilliant engineering,
For more information, visit Obodo.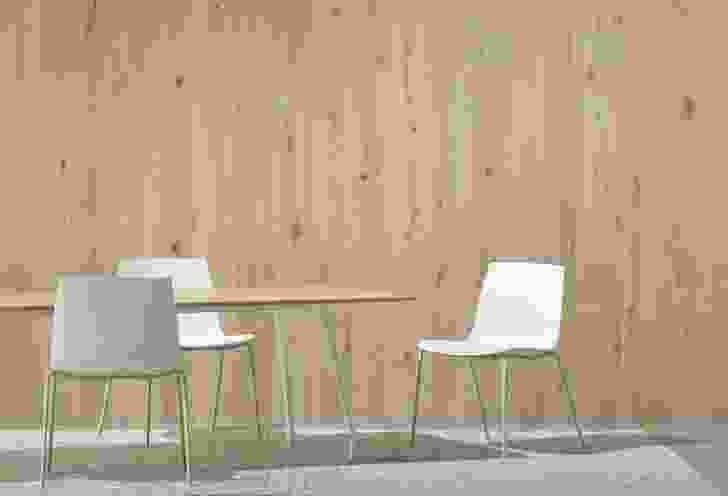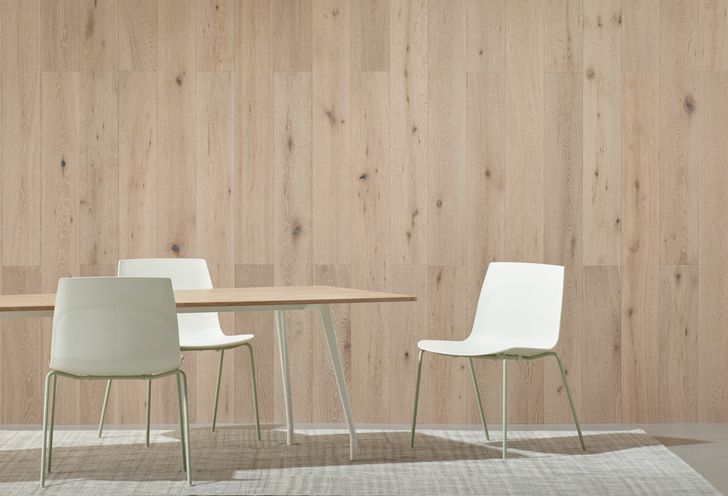 MR chair from Schiavello
As seen at Denfair Sydney's Library, the MR chair by Mario Ruiz is a timeless shell available in a variety of bases. With longevity in mind, Ruiz's latest creation explores the idea of "timelessness," inviting feelings of connectedness and nostalgia. Flexible and adaptable, MR Chair was designed in response to the revolutionary changes occurring in the workplace, specifically a growing need for products that offer comfort through thoughtful design and remind us of a safe place.
For more information, visit Schiavello's website.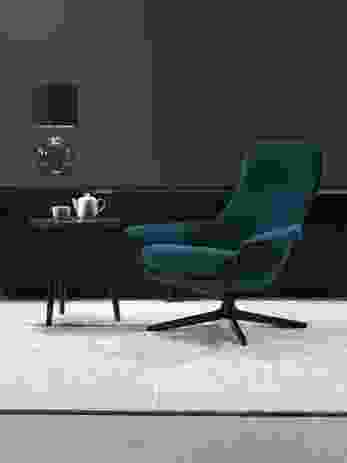 Seymour chair from King Living
The Seymour armchair and ottoman is the second exciting design collaboration between coveted Australian designer Charles Wilson and King Living. Seymour is designed to be responsive to different situations and people's differing needs. There are two base types - a timber swivel version or a four-legged steel leg version - each in a wide variety of colours. The additional option of a low back chair or a high back chair, and vast choice of luxurious leathers and premium fabrics for the upholstery, ensures that Seymour makes an impactful statement in a space.
For more information, visit King Living's website.