The Victorian Government has dropped a consortium that it had previously chosen to develop an unused stretch of land in Melbourne's west into an "education city" boasting the presence of major education bodies, employers and new dwellings accommodating up to 80,000 people.
In a statement, the Minister of Priority Precincts Gavin Jennings said the government had decided to end the expression of interest process for the sale of the state-owned East Werribee Employment Precinct, a 775-hectare parcel of land near Werribee.
Australian Education City's proposed $31 billion Innovation District for East Werribee consisted of 6 million square metres of education, research and development, innovation, residential, community and commercial space, with faculties for 50,000 students and accommodation for 80,000 people. Jacobs was the lead design consultant for the project.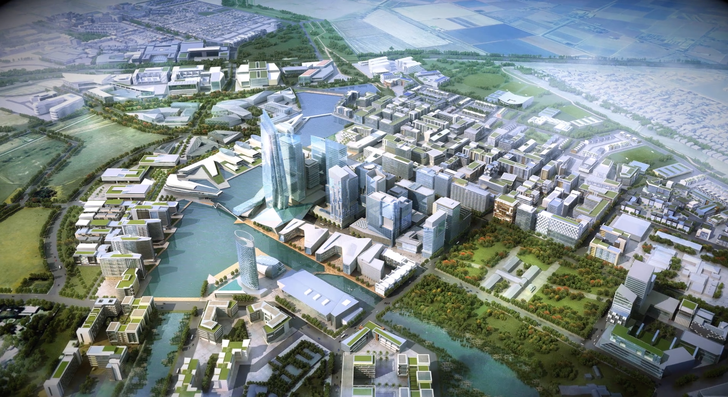 "Following careful examination, the Australian Education City proposal for the East Werribee Employment Precinct will not proceed. The Government thanks the Australian Education City group, including local and international partners, for its time and involvement in the project and process," reads the statement.
The Australian Education City consortium was chosen as the preferred bidder by the government in 2015 as part of an expression of interest process. At the time, ArchitectureAU reported on "serious questions" about the proposal, with particular concern about its remoteness and connection to the public transportation network, its sustainability credentials, and the validity of the consortium itself.
"The Government acknowledges the importance of strengthening ties between universities and industry in Melbourne's West, and increasing job opportunities," the statement said.
"The Government will continue to explore ways of maximizing Werribee's potential as a vibrant and attractive precinct, designed with people in mind."
Related topics