Dutch architect Winy Maas, of MVRDV, has led the creation of a program of architectural interventions and events across the southern Netherlands city of Eindhoven as part of Dutch Design Week.
Maas, an "ambassador" for the event, said that he wanted to shift his attention to "future city products."
"Products are the core of design, whilst the future is central to Dutch Design Week,'' he said.
"The city is my core business, so together the focus is clear: future city products that will change our cities and our world. These visions are made by students, by participants, by designers."
The centrepiece of Maas' contribution to Dutch Design Week is (W)ego, an inhabitable, nine-room installation in Eindhoven's Markt Square.
"Nine rooms are made from an idealistic but egoistic perspective including a panorama room, a stair room, a sky room and more," the architect said in a statement.
"Users must negotiate with each other to create their ideal room in a limited space. How to defend your ideals?"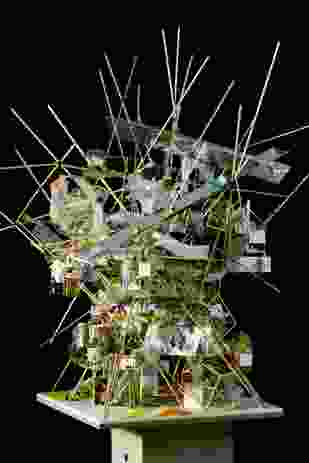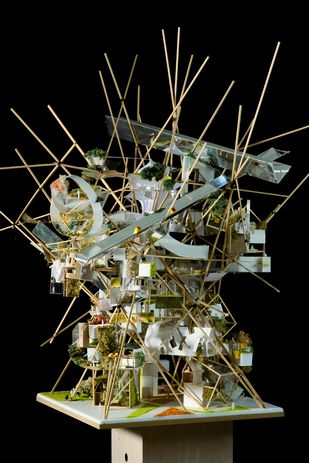 Maas will also lead a masterclass particular to the host city, called "Ici Eindhoven." Held in the city's central square, attendees will be tasked with imagining what the future of Eindoven – the "new Rotterdam of the south" – might look like. The fruits of the masterclass will be combined with work by students from a number of Dutch universities on the same theme at an exhibition held in the same location.
The program has been assembled in collaboration with The Why Factory, an independent think tank run by MVRDV that focuses on future-focused urbanism and architecture.
Maas founded architecture, landscape architecture and urban design practice MVRDV in 1991 with Nathalie de Vries and Jacob van Rijs. The practice's work has spanned a wide variety of building types in a number of countries around the world. Most recently completed by the firm is the Seoullo 7017 Skygarden project in Seoul, South Korea, which saw an elevated expressway transformed into a 983-metre long linear park and "plant library."
Maas was a speaker at the 2017 National Architecture Conference. A review of the conference can be found here.
Dutch Design Week begins 21 October and finishes on 29 October.